"Dhanalakshmi Acted In Two Films" – Her Friends!!
Written by Dhiwaharan Published on Nov 09, 2022 | 11:14 AM IST | 190
Follow Us
Comments: 0
A video of Dhanalakshmi's friends claiming that she has a father and has acted in two films so far, investment of which was made by her friends, is doing rounds in social media platforms. They could be seen saying that she is rich and most of her claims inside the house are not true. It is notable that Dhanalakshmi was brought into the house as one of the two commoners.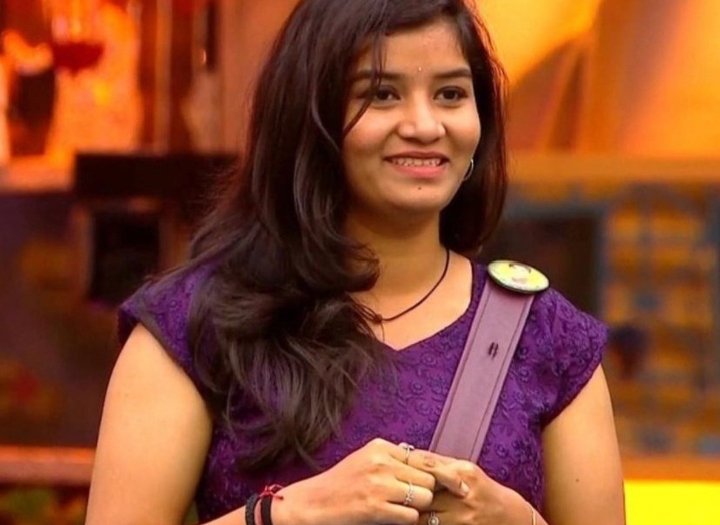 Dhanalakshmi has been making headlines ever since she entered the Bigg Boss house as one of the contestants. Initially, she had a conflict with G. P Muthu who rose to fame through his YouTube channel. When she faced a problem with Azeem over an incident in which she allegedly pushed Sherina, host Kamal Haasan displayed a "Kurumpadam" and provided justice.
The next week, Dhanalakshmi got criticized by Kamal Haasan for her short temper attitude. In the show, Dhana claimed that she is hailing from a poor family and was raised by a single mother and bought debt even to buy clothes to wear inside Bigg Boss house. Now, a video of her alleged friends denying the same and saying that she acted in two unreleased films so far is trending.
Ohho Rytraaa https://t.co/l5z8G3CiIK#BiggBossTamil6 #Dhanalakshmi pic.twitter.com/ztHUsRunBM

— SouL (@ImSoul_01) November 9, 2022
"She acted in two films and the title of one of them is "Peyaala Gandam". She conducted an award function to promote the film. She has a father and he is running a mechanic shop. Her mother is running a textile shop and they are providing finance as well. She used to buy foot wears for Rs. 12,000 and the films she acted were produced by her parents" One of her friends said.
Watch the video below :
Enna Simran Idhellam…

Shared here just to clarify her points which contradicts from her friends statement.#biggbosstamil #biggbosstamil6 #Dhanalakshmi pic.twitter.com/zt7Dz42oWY

— Imadh (@MSimath) November 9, 2022
Check out some of the reactions the video garnered below :
Will this be addressed in the weekend show? I remember such thing was addressed in season 1! So many lies just to be in the show! @ikamalhaasan #biggbosstamil https://t.co/d3L52WFNzY

— sowmya (@sumokapoor) November 9, 2022
On BB platform if she can lie thn these nameless channel la ths 3 can also lie.#Dhanam said her dad left (may b seperatd couple) thm but he s helpin her buying things & all. ¹st of all these 3 doesn't even luk like they wan 2 tel d truth but just want to defame. #BiggBossTamil https://t.co/COz5MJQfee

— SuGAN (@SugiC80831727) November 9, 2022
Looks like Dhana has to perform sambhavams awaiting her outside… These three are going to regret 🤣🤣#BiggBossTamil #BiggBossTamil6 https://t.co/9LynGS3D3e

— Mafia Queen   (@MQChitzy) November 9, 2022
Then it's all for sympathy???

Are we fools?? Getting attention by using sympathy drama??

Please don't play with us #VijayTelevision 🙂is she a commoner?

This will be a bad example to get into Biggboss by using fake dramas out!!#BiggBossTamil6 #Biggbosstamil#Dhana #BiggBoss https://t.co/UneTD19hek

— Taraa (@Spread_Love31) November 9, 2022
Those who are saying it's her personal.

She has lied about her personal life in the show to win a certain task. That can considered breaking the rules too.#BiggBossTamil6 https://t.co/KPV3jQej88

— JazPass (@UtdHub3) November 9, 2022
@ikamalhaasan – #Dhanalakshmi 12000₹ ku chappal podra parama ezhai..

😂😆
I am also stopped to watch show only because of her over attitude, arrogance@vijaytelevision#BiggBossTamil #BiggBossTamil6 https://t.co/fA8uYBTxad

— RaMaNa (@RaMaNa18444317) November 9, 2022