Delhi Youth Died In Gym Due To This Unexpected Reason!!
Follow Us
Comments: 0
Delhi Gym: 24-Year-Old Dies from Electrocution While Using Treadmill
In a tragic incident that occurred at a gym in Rohini, north Delhi, a 24-year-old man lost his life due to electrocution while using a treadmill. The victim, identified as Saksham, collapsed while working out at the gym, located in sector 15 of Rohini, on a fateful Tuesday. He was immediately rushed to Baba Saheb Ambedkar Hospital in sector 6, Rohini, where medical professionals pronounced him dead. The police, alerted about the unfortunate incident, began their investigation. Subsequently, the post-mortem report confirmed that Saksham's demise was indeed due to electrocution, leading to a case of negligence being registered against the gym owner.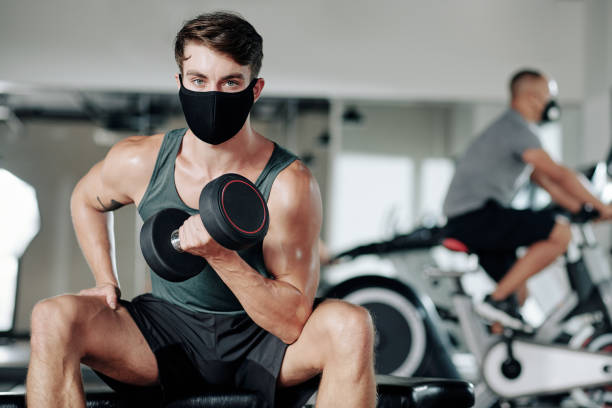 Also read: Bengaluru : Woman Arrested With Her Lover For K*lling Husband!!
As per eyewitness accounts and initial police reports, the tragic event unfolded when Saksham was working out on a treadmill at the gym. Suddenly, he collapsed, becoming unconscious. Prompt action was taken by the gym staff and other gym-goers who rushed him to the nearby Baba Saheb Ambedkar Hospital. However, despite their efforts, he could not be saved.
Upon receiving information about the incident, the police initiated their investigation into the circumstances surrounding Saksham's death. Preliminary inquiries suggested that electrocution might have been the cause of his untimely demise. To confirm the cause of death and establish any potential negligence, a detailed post-mortem examination was carried out on the victim's body.
The post-mortem report officially confirmed that Saksham had indeed died due to electrocution. The tragic incident has raised serious concerns about safety measures and adherence to proper protocols within the gym premises. In response to this conclusive report, the police decided to take necessary legal actions against those responsible for the negligence that led to Saksham's death.
Delhi | A 24-year-old man, identified as Saksham died due to electrocution while using a treadmill at a gym in Sector 15 Rohini on 18th July. Case registered. During the investigation, the alleged accused apprehended: Police pic.twitter.com/Hrx4m6hVNL

— ANI (@ANI) July 20, 2023
Also read: Samyuktha Hegde's Post About "Body Beauty" Wins Internet
Subsequent to the post-mortem report, the police registered a case against the gym owner. The charges pressed against the gym owner included causing death due to negligence and a negligent act concerning machinery. The gym owner, who was allegedly responsible for ensuring the safety of the gym equipment and premises, was apprehended for questioning. The authorities are now focusing on uncovering any lapses in maintenance, electrical safety measures, and staff training that might have contributed to the unfortunate incident.
The incident has brought to light the critical issue of safety measures and adherence to proper protocols within gyms and fitness centers. These establishments attract people of all ages and fitness levels, and their management carries the responsibility of ensuring the safety and well-being of their clients.
Electrical safety is of utmost importance in gyms, given the extensive use of electronic equipment like treadmills, exercise bikes, and weight machines. Regular maintenance and periodic checks of these machines are essential to prevent accidents like electrocution. In addition, gym owners should invest in high-quality equipment that meets safety standards to minimize potential hazards.
Apart from equipment safety, gym staff training plays a crucial role in handling emergencies. Staff members must be well-trained in providing immediate first aid and contacting medical professionals in case of any mishaps during workouts.
source: Hindustan Times
Also read: Chennai : Youth Stab*ed College Student Who Refused To Love Him!
The tragic death of Saksham at a gym in Rohini, Delhi, due to electrocution while using a treadmill, has raised concerns about safety measures and negligence within fitness establishments. The post-mortem report confirmed the cause of death, leading to the registration of a case against the gym owner for negligence and a negligent act with respect to machinery. This unfortunate incident serves as a grim reminder of the importance of maintaining safety standards and protocols within gyms and fitness centers to ensure the well-being of their clients. Authorities must conduct a thorough investigation to hold those responsible accountable and prevent similar incidents in the future.