Balaji Murugadoss, one of the happening contestants of the ongoing Bigg Boss show, is having issues not only with his co-contestants but also with a franchise owner named Joe Michael for making derogatory comments against his company while having a verbal spat with Sanam shetty.
[wp_ad_camp_1]
Balaji Murugadoss, a bodybuilder cum model who participated in the ongoing Bigg Boss show hosted by Kamal Haasan, gained attention of the followers after he disclosed about his childhood days during a task provided by Bigg Boss named as "Kadanthu Vantha Paadhai". Through the task, contestants were asked to tell audience and to their co-contestants about the hardest path they came through in their life.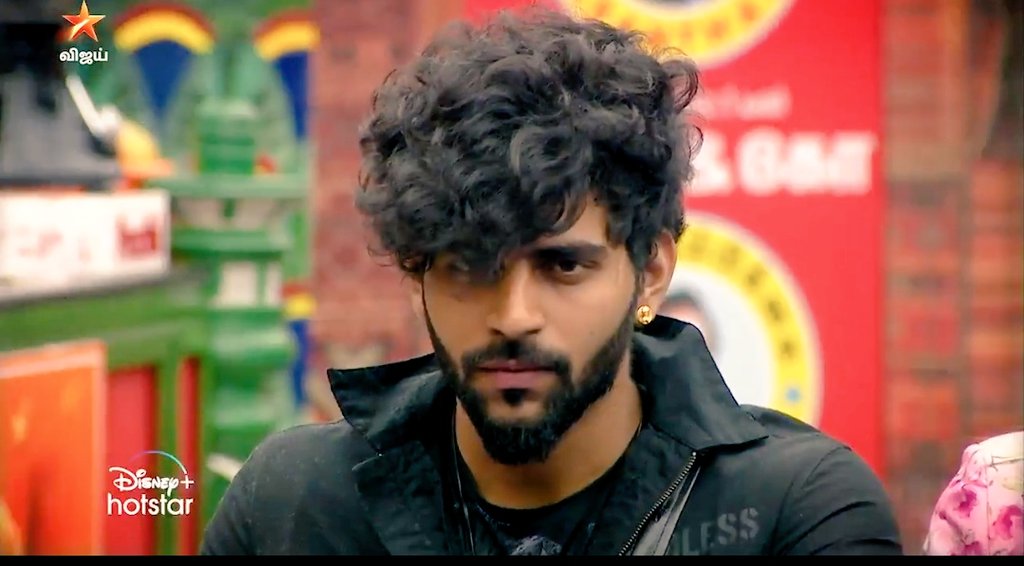 He had issues with almost all the contestants due to various issues. During an episode, he made derogatory comments against model Sanam shetty by saying that she gained her beauty pageant title by involving in casting couch. He also defamed the company which conducted the company. Now, Joe Michael who owns the company, issued a legal notice demanding an apology or to pay compensation of rupees one crore.
Check out the legal notice issued by Joe michael in his twitter account :
Mr.Joe Michael (@RazzmatazzJoe) filed a defamation case against #balajimurugadoss for his statement as Fraudulent company and for the heinous statement against models.#biggbosstamil #Biggbosstamil4 pic.twitter.com/bHG06xAN5b

— Imadh (@MSimath) November 22, 2020
[wp_ad_camp_1]
Check out the replies provided by Joe Michael to the twitter users who are keenly following the show :
Y sanam has to show ma ..when he clearly said he said the organisation he never meant Sanam 😊

— JoeMichael (@RazzmatazzJoe) November 22, 2020
Defamation cases will take minimum 6 months maximum 3 years FYI

— JoeMichael (@RazzmatazzJoe) November 22, 2020
Yep i agree when you dont have evidence or your withstandable rate on the course of law and i am experienced on both😊let me change the prospective 😉

— JoeMichael (@RazzmatazzJoe) November 22, 2020
He is not a american president to bring him down from his position 😉 This is a defamation Notice to face it at Highcourt if he fail to do the condition before 5.12.2020its not a criminal defamation to send police its civil in nature so he can handle the case when he come out too

— JoeMichael (@RazzmatazzJoe) November 22, 2020
Not many days ago, Vijay Television deleted a promo they uploaded in their social media handles. On seeing all the social media handles of Vijay television removing the promo, netizens came up with a speculation assuming that a particular frame of a letter written by Sanam to make a complaint against Bala in the court (artificially created for a task) made them to delete the promo.
In the letter, Sanam wrote that Balaji used the words "Adjustment/Compromise" to defame the beauty pageant title she received. "Used the words "Adjustment/Compromise" against a beauty pageant which I am the title holder of. This was without facts on basis of anonymous 3rd party reference was a huge" wrote Sanam in her letter.
Check out the screenshot here :
[wp_ad_camp_1]
Since the screenshot surfaced in the internet, a set of people demanded action against Bala for slut shaming Sanam shetty. Recently, a twitter user named as Imadh came up with a video evidence proving Balaji's derogatory comments against Sanam. In the video clip, Balaji could be seen saying to Sanam that she should have talked about herself instead of dragging the entire women society.
Further, during the argument between the duo, Sanam reiterates what Balaji said to her earlier which was not telecasted in the show. "I will prove there is sleeping around" said Balaji earlier, according to Sanam.
Worst words by #balajimurugadoss claimed by #Sanam

Dhayavu senji, #outlookfans idhuku vakkaalathu vaangaadhinga. 🙏🏻
Thappu na thappu nu sollunga. That's real fans.#biggbosstamil #Biggbosstamil4

Editing la miss pannitiya thala @vijaytelevision? pic.twitter.com/tIgwN7i2yP

— Imadh (@MSimath) November 7, 2020
Another video of Aari and Suresh Chakravarthy discussing about what Balaji said to Sanam was also captured by the followers of the show. In the video, Aari says that what Balaji said is outrageous and he restrained himself from questioning Balaji as it was just a fourth day of the Bigg Boss show.
kurumpadam on #bala . #Aari bro talking about the word he told to #sanam.listen the conversation carefully. #Suresh clearly mention the word dubakoor is not a problem. so he has definitely uttered something which the tv is hiding from us #EvictBala #BiggBoss4Tamil #bigbosstamil4 pic.twitter.com/Ukg8Jx6fQk

— Vikram (@jazzvik) November 6, 2020
On seeing these videos, fans who are keenly following the reality game show, trended hashtag "Evict Bala" and demanded red card for him.