Deepika Padukone Getting Severely Criticized For Her Moves In "Pathaan" Song!!
Written by Dhiwaharan Published on Dec 12, 2022 | 05:37 AM IST | 329
Follow Us
Comments: 0
Famous Bollywood heroine Deepika Padukone is trending in the micro blogging social media site with nearly 30k plus tweets after "Besharam Rang" from the much awaited film of her "Pathaan" released on Monday morning. Most of the tweets were uploaded to criticize the way Deepika made her dance moves.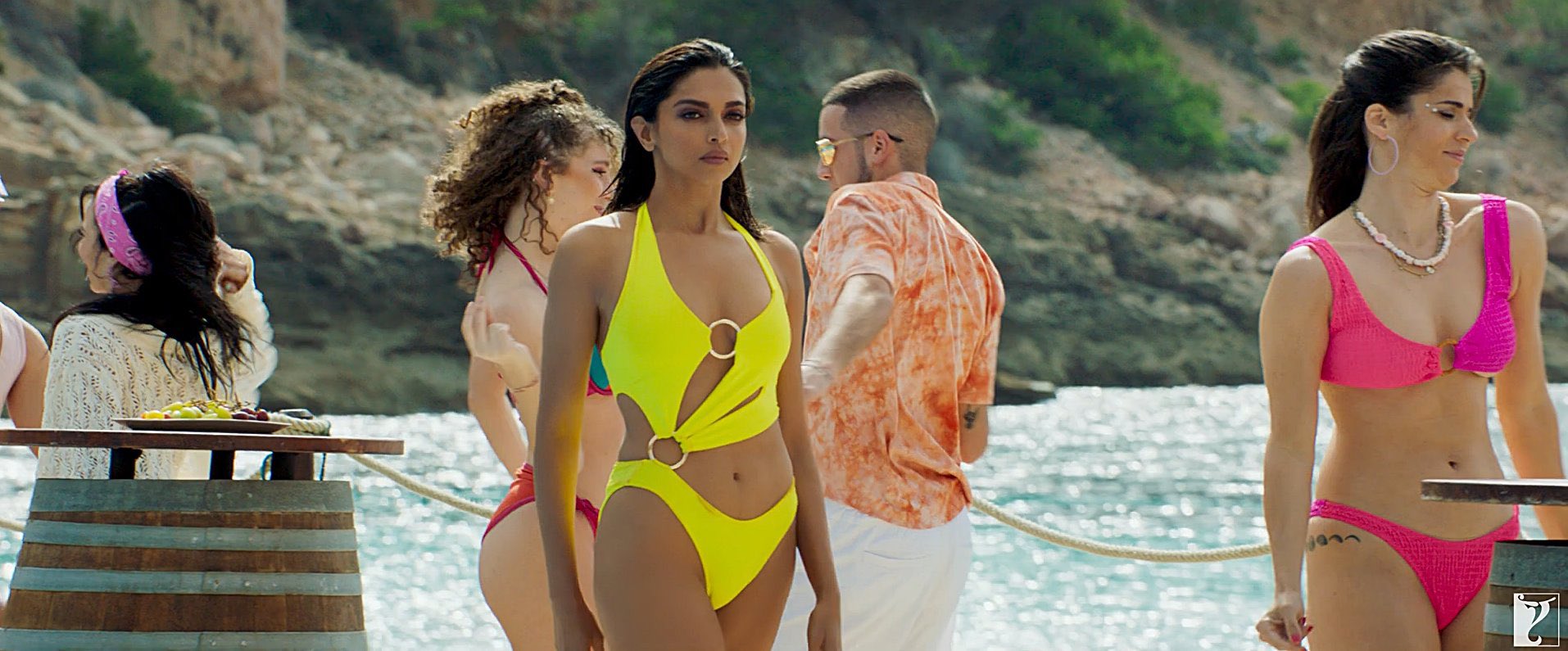 "Besharam Rang" song presents Deepika in her hottest best and showcases breathtaking chemistry between herself and Shah Rukh Khan. Ever since the song shoot went in floors, several making pictures were doing rounds in social media platforms. The hugely mounted song was hugely shot in Mallorca with Shah Rukh flaunting his eight packs and Deepika donning a perfect bikini.
For the last few, days several posters were being officially released by the makers to promote the song. The three minute fourteen seconds long song garnered nearly million views in the YouTube platform in no time and is expected to do more numbers in future.
Watch the song below :
Along with the positive reviews that were poured by the fans of the duo, many reviews criticizing Deepika are flooding in Twitter as soon as the song got released.
"What was the choreographer, director and my fav Deepika Padukone thinking?" a follower asked whereas another one said "Deepika has done over 30 movies. SRK is the so-called superstar with a 3-decade-long career in Bollywood. If they still need to do this 👇to sell their movie, it speaks a lot abt d absolute state of B'wood and sheer garbage they produce. Pathetic"
Check out some of the reactions below :
WTF is that dance move. How does Deepika agree to do this shit.#BesharmRang pic.twitter.com/YN1OAt6xU0

— Khushii (@Khushii0900) December 12, 2022
What was the choreographer, director and my fav Deepika Padukone thinking?

The background dance acts are funnier 😀 Mata aagayi hai sab main. #BesharamRang pic.twitter.com/VpzbAEyGzb

— Maya (@Sharanyashettyy) December 12, 2022
Well, Uorfi is as obscene as Deepika Padukone shaking her posterior in Pathan. Wonder why people see Uorfi differently when her industry has normalised these standards. https://t.co/Vo86yPZaWL

— Nupur J Sharma (@UnSubtleDesi) December 12, 2022
Deepika has done over 30 movies. SRK is the so-called superstar with a 3-decade-long career in Bollywood.

If they still need to do this 👇to sell their movie, it speaks a lot abt d absolute state of B'wood and sheer garbage they produce

Pathetic https://t.co/5QTSpj2OAd

— Sanghamitra (@mitraphoenix) December 12, 2022
Shahrukh Khan looks like a sasta version of Jack Sparrow and Deepika pretty vulgar and pathetic in that Pathan number. After waxing eloquence about objectification some years ago, the latest act by her is another feather in her hypocrisy cap!

— Janani Sampath Veeravalli✍️ 🇮🇳 (@jananisampath) December 12, 2022
What a downfall of #DeepikaPadukone from strong queen role to 2 minutes p@rn vulgar cameo roles. #KanganaRanaut𓃵 is trult a legend and far ahead than her. #KanganaRanaut #Deepika pic.twitter.com/gnMtuWE7mW

— Philosopher (@UttamSi95640275) December 12, 2022
Doing eyecheck of my friend who thinks Deepika Padukone looks Hot. pic.twitter.com/dPh59jDoHG

— 🚬Aa🚬 (@imaatmanirbhar) December 12, 2022
All I see is Deepika helping out her aging friend sell a film that's a ripoff from several Hollywood thrillers; it's sad seeing Srk keep making repetitive garbage when he has the money & power to create more meaningful stories. https://t.co/3O7U4AlToK

— Rutaba | رُطابہ (@rtnvir) December 12, 2022
Just watched trailer for Besharam Rang from Pathan. Deepika & Shahrukh look like two burnt barbecued ribs hopping around on a grill. Time to lay off the fake tan lines & epileptic twerking & focus on acting for a change.

Bollywood never fails to disappoint. #BoycottPathan

— Savitri Mumukshu – सावित्री मुमुक्षु (@MumukshuSavitri) December 12, 2022