Danush's 300 Crore Secret Project Leaked In BIGG BOSS !! SHOCKING !!
CM / Updated: 2018-09-05
16:41 IST
By Dhiwaharan
The Sunday's episode of Bigg Boss season 2 began with Kamal Haasan getting straight to the point – this week's eviction. The host, however, did not give away the name immediately. He made Balaji, Janani and Daniel participate in a few tasks before he revealed the name of the contestant who would be leaving the house.
[wp_ad_camp_1]
Firstly, he had Balaji, Janani and Daniel pick through a case of eggs. It is announced that the contestant who finds a green egg will make it to the protected zone. After tense moments, Balaji gets a green egg and was told that he was in the safe zone. Then Daniel and Janani were locked in a box. The housemates expected that the person whose box could be unlocked first would be safe. Senrayan finds the key to unlock Daniel's box, but Kamal threw a twist here and said that Daniel would be the one to leave the show this week.
Daniel is not too worried and is in fact excited to leave the house. He left the house after going on his knees in front of Mumtaz, who blessed him. He then joined Kamal on the stage and was asked to match appropriate adjectives to each contestant in the house. As Daniel matched each word, the contestants in the house watched what he had to say about each person. They are shocked to hear what Daniel has revealed on stage and when he is about to bid his goodbyes, they tell him that they watched everything. Daniel, however, doesn't take it too seriously and wishes everyone all the best.
[wp_ad_camp_1]
After Kamal says bye, the housemates discussed what Daniel had revealed on the show and also wondered how he is any different from Mahat who left the show last week. They also point out how he was mean for leaving the side of Yaashika and Aishwarya, who happened to be the two contestants that supported him from the beginning.
Meanwhile in between the conversation of the BIGG BOSS housemates a mammoth project of Danush's which is not yet announced officially leaked. Danush's Vada Chennai is gearing up for the release and the it is said that the film is planned to do as a trilogy.
Director Gautham Menon has finished shooting his upcoming film Enai Noki Paayum Thota in Chennai. "ENPT and it's a wrap. Finally! Thank you @dhanushkraja Very special thanks to @SasikumarDir for going out of his way to accommodate us. And of course the beautiful @akash_megha.. It's onto you now @DarbukaSiva& @editorpraveen to further sculpt the film. Thank you team ENPT (sic)," tweeted the director on Tuesday along with a few photos from the sets.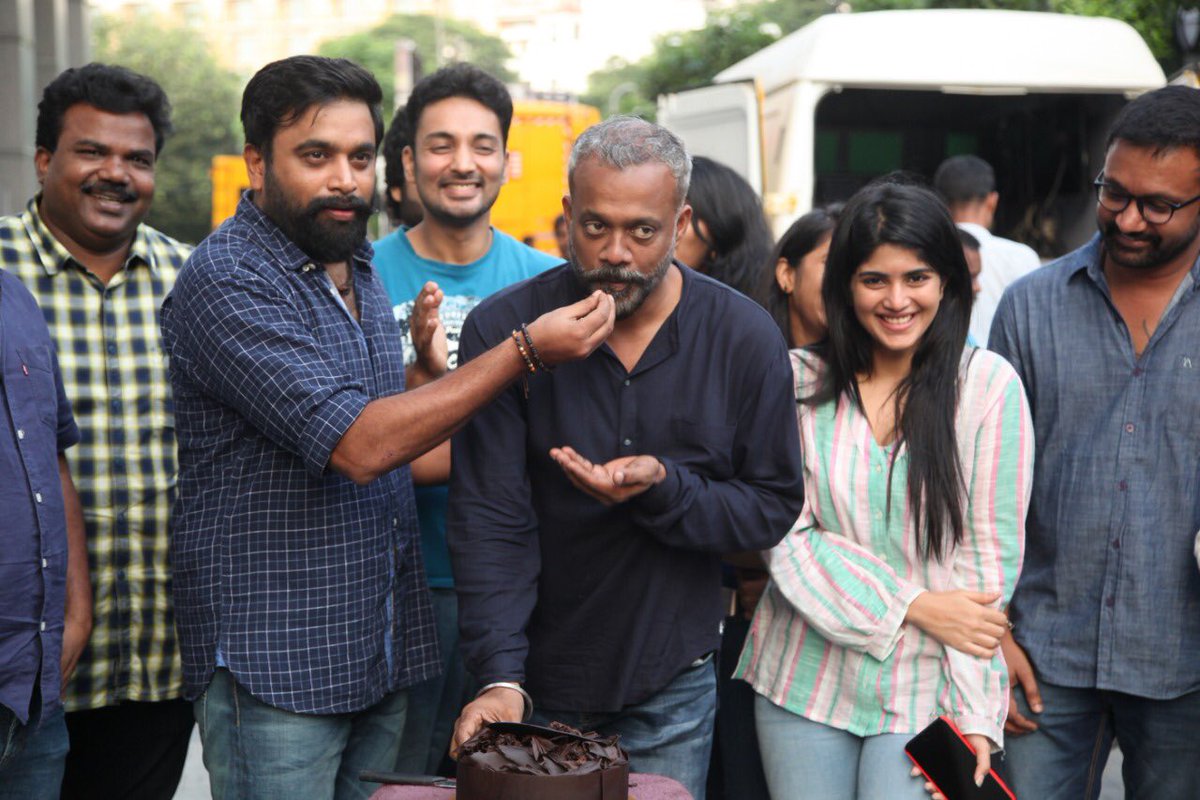 Gautham also revealed that the much-delayed romantic thriller will hit screens on Deepavali this year. If the filmmakers stick to their release plans, ENPT will clash with Vijay's Sarkar.
[wp_ad_camp_1]
Danush already directed a film called Pa.Pandi starring Rajkiran in the lead. Now in the conversation between Vijayalakshmi, Janani, Rithvika and Sendrayan it is revealed that Danush is planning to do a film in 300 crore budget and he is seemed to direct it himself.
Vijayalakshmi's sister who is a costume designer in Tamil Cinema is confirmed to do costumes for that unannounced movie. She had done costume designs for big movies such as Kaaviya Thalaivan, Kabali etc.
Now Danush appointed her to do costumes for this big project as well and the film also said to be a period film. Watch the video below :
What do you think ?? Can Danush pull things off through this big project ?? Let us know !!