Articles
Dale Steyn Gets Slammed By The CSK Fans On His Comment On Raina!!
Dale Steyn, the South African cricketer has made a comment on Suresh Raina's performance in the IPL match between Mumbai Indians and Chennai Super Kings past Sunday. This has made the fans yell out at Dale Steyn. Fans have extended their support to Chinna Thala.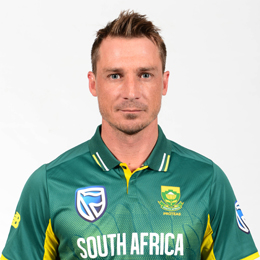 [wp_ad_camp_1]
Indian Premier League, Season – 14's leftover matches are continuing to take place in UAE. As a first match, Chennai Super Kings faced Mumbai Indians on Sunday. The nail-biting match did not disappoint the exuberant fans. Chennai Super Kings won the toss and opted to bat first. With the rapid fall of wickets, the Chennai Super Kings fans were really getting distressed due to the performances of the batsmen. Ruturaj Gaikwad gave a stellar performance and contributed to a fair score. However, with a powerful show from the bowlers, Chennai Super Kings won the match with a difference of 20 runs.
Suresh Raina was out for 4 runs. This has made the South African bowler Dale Steyn react in an unexpected way and has made several remarks on the player. Dale Steyn said, "Boult started really well. That ball especially to Raina. He ran in and set that aggressive leg-side field. And you could see immediately that. He (Suresh Raina) didn't want anything of it. He looked like a schoolboy cricketer at a point. I couldn't believe this was an international player doing what he was doing, almost embarrassing that he broke his bat and got out. Had that gone for six, maybe I won't have said that but it is what we saw," in an interview with ESPNCricInfo.
"he looked like a school boy cricketer"
Dale Steyn on Suresh Raina. pic.twitter.com/9WkNiCMvyW

— ROMÉO👑 (@Akshays_Wizard) September 20, 2021
Many fans of Suresh Raina have reacted to this criticism made by Dale Steyn.
KJK has commented, "@DaleSteyn62 because of your stupidity, the legend #ABDevilliers lost a golden opportunity to lift the world cup.. but you let your entire country down in that last over & now you comment on everyone as if u are a champion. #Raina won us 2-3 matches in Worldcup. But you ??." Here are some similar reactions.
If you want criticism our CAHMP Raina but do not degrade him like saying old school boy cricketer.
Dale Styen one of the greats and should use proper words to criticise@DaleSteyn62 #raina #SureshRaina #Yellove #WhistlePodu #IPL2021 #IPL

— Kandula Dinesh (@Kandula_Dinesh6) September 22, 2021
[wp_ad_camp_1]
Have a look @DaleSteyn62 your mate played cricket like a old school Boy,who was not ready to play a Yorker ball,from the one of medium bowlers.
Show some respect to our CAHMP @ImRaina
He is 2nd highest run getter in #ipl
He need some match to come in#raina#WhistlePodu #Yellove https://t.co/cyfGGW6b4I

— Kandula Dinesh (@Kandula_Dinesh6) September 22, 2021
@DaleSteyn62 because of your stupidity, the legend #ABDevilliers lost a golden opportunity to lift the worldcup.. but you let your entire country down in that last over & now you comment on everyone as if u are a champion. #Raina won us 2-3 matches in Worldcups . But you ??.🤣🤣 pic.twitter.com/4264tFlnxD

— KjK (@KoreanJokerKim) September 21, 2021
Fuck off 🖕🖕🖕@DaleSteyn62 according to your brainless logic, as Ab devilliers Scored duck ,he don't even know How to hold the Bat. and As Siraj scored More ,Siraj is Better batsman than Ab devilliers.#Raina @ImRaina comeback strong champ, these guys should shut their fuck Up

— ARAVIND (@aRAvINd_Aran) September 21, 2021
[wp_ad_camp_1]
Raina just One Innings ,that your fans should be proud off

U should show what and how a international cricketer will be to a school boy jokes commentator. #CSK #Raina pic.twitter.com/iDeLdCSeCx

— Mahi Prabhas ᴿᵃᵈʰᵉˢʰʸᵃᵐ💞 (@PrabhasCrazy007) September 21, 2021