The schedule for the first two weeks of IPL 2019 was announced on Monday and the opening encounter of the tournament will witness a mouthwatering clash between MS Dhoni-led Chennai Super Kings (CSK), the defending Indian Premier League champions, and Virat Kohli's Royal Challengers Bangalore. The tournament opener will be played at the M.A. Chidambaram Stadium in Chennai on March 23.
[wp_ad_camp_1]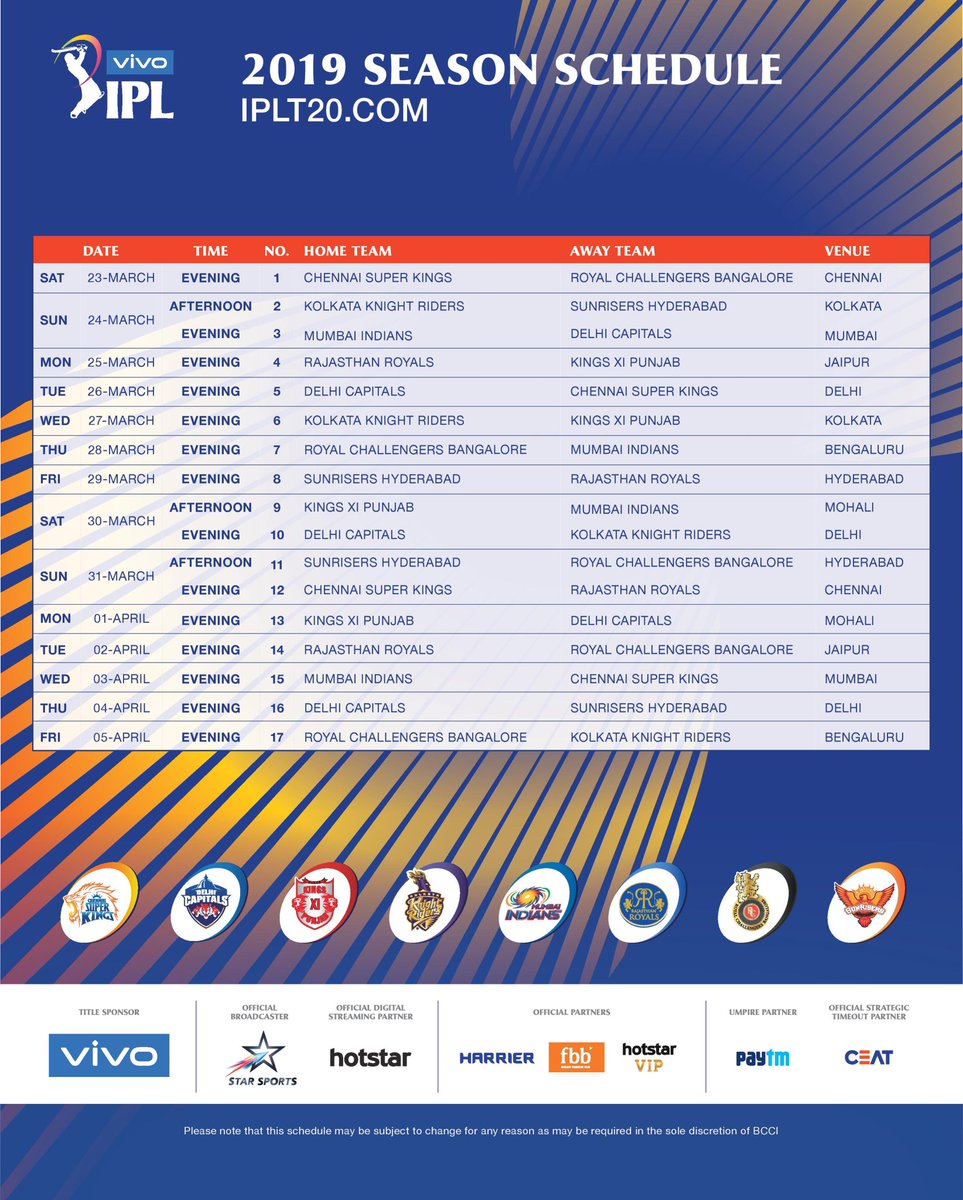 CSK made a fairy tale comeback to the tournament after the completion of their two-year ban. MS Dhoni's team won 11 out of the 16 matches played last season, ending the league stage in second position behind Sunrisers Hyderabad.
Chennai Super Kings captured their third IPL title by defeating Kane Williamson-led Sunrisers Hyderabad in the 2018 final.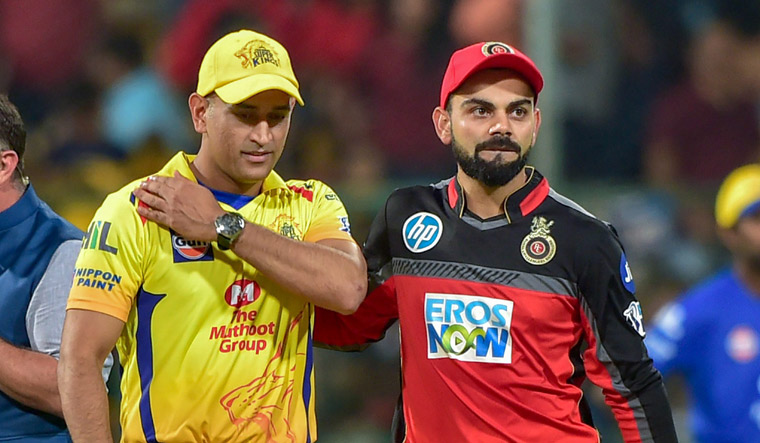 Mohammad Imran Tahir, a South African spin bowler who predominantly bowls googlies and a right-handed batsman, Tahir currently plays for South Africa in ODI and T20 formats while also representing the Hollywoodbets Dolphins in South Africa, Multan Sultans in the Pakistan Super League, Guyana Amazon Warriors in the Caribbean Premier League and Chennai Super Kings in the Indian Premier League.
Similar to Harbhajan Singh, Tahir also known for his Tamil tweets in which he pours his love to the fans of Tamilnadu. Now as soon as the schedule released Tahir posted his first Tamil tweet of this year with "Petta Kaali" accent. His tweet which consisted adorable cuteness said "Yen iniya tamil makkaley nalama? Kalam erangugirom mar23 namadu kottayil.vandhom vendrom sendrom.Varuvom velvom selvom.intha varusham yenga kaaliyoda attatha pappinga.Kola ganndula varom sentiment irukaravan kuruka varadinga @ChennaiIPL time for #eduda vandiya poduda whistle"
Yen iniya tamil makkaley nalama? Kalam erangugirom mar23 namadu kottayil.vandhom vendrom sendrom.Varuvom velvom selvom.intha varusham yenga kaaliyoda attatha pappinga.Kola ganndula varom sentiment irukaravan kuruka varadinga @ChennaiIPL time for #eduda vandiya poduda whistle

— Imran Tahir (@ImranTahirSA) February 19, 2019
[wp_ad_camp_1]
On seeing this tweet, Fans from Tamilnadu excited to the core and made hilarious comments. Check out some of the best here :
Welcome home dear "Tamil Lion Duos" pic.twitter.com/31JabLkmSg

— Magneto (@magneto_xm) February 19, 2019
Unaku edhuku thalaiva vandi ellam 22nd morning CSK jersey potukitu oda arambicha 🏃23rd evening Chepauk stadium vandhuduvey😍😍😍 pic.twitter.com/IBmOjet0nA

— Magneto (@magneto_xm) February 19, 2019
Italupathuri solupathuri salpilo

— saran msd (@saran7msd) February 19, 2019
Ni Va thalaiva 🙌 waiting for Parashakthi Express 🚈🚈🚈

— Mounika Elangovan (@imsuji13) February 19, 2019
வந்துட்டான் 😂😂 தமிழ் புலவர் .
எங்க அந்த சிங் புலவர் ஹர்பஜன்

— ㅤᴠ ɪ ɢ ɴ ᴇ s ʜ ™ㅤ (@Urstruelyvicky) February 19, 2019
என்னய்யா இப்படி இறங்கிட்ட

— Dr.V.Krishnasamy (@drvkrishna) February 20, 2019
Not only fans even the official Chennai Super Kings account got excited and posted a funniest reply to Imran Tahir's tweet. Their tweet said "Nalam. Nalam ariya aaval. Aasaiyai valarkum singa kutty eppadi irukkiradhu? Therku Africa'vil nalla mazhai peigiradha? Veetil anaivaraiyum keytadhaaga kooravum. Thambi Ngidi sowkyama? Varumbodhu maravaamal seemai rottiyum mittaiyum vaangi varavum! #ParasakthiExpress #YelloveAgain"
Nalam. Nalam ariya aaval. Aasaiyai valarkum singa kutty eppadi irukkiradhu? Therku Africa'vil nalla mazhai peigiradha? Veetil anaivaraiyum keytadhaaga kooravum. Thambi Ngidi sowkyama? Varumbodhu maravaamal seemai rottiyum mittaiyum vaangi varavum! #ParasakthiExpress #YelloveAgain https://t.co/Ljd84rdcXa

— Chennai Super Kings (@ChennaiIPL) February 19, 2019
Here's some of the replies that sums up this hilarious conversation of CSK family :
Idhu Verum Team Illa Sir .. Vikraman Sir Padam 😢😢#CSKForLife #CSKFamily #WhistlePodu #IPL2019 pic.twitter.com/MN9PAvLayE

— மாதவன் || விஸ்வாசம் (@maddymadhavan21) February 19, 2019
Vanakam Avargalaey💛💛 @ImranTahirSA pic.twitter.com/69FaQ5FQ9D

— Proud Msdian (@MsdSathya) February 19, 2019
[wp_ad_camp_1]
என்னடா நடக்குது இங்க… வேற லெவல்டா யப்பா…😂😂

— 🤘தலைவர் மட்டுமே நம்பிக்கை 🤘 (@siddutwitz) February 19, 2019