Cow Injured & Killed Leopard As It Killed Its Calf !! SHOCKING Revenge Story !!
By Dhiwaharan
A leopard, which had suffered critical injuries in an attack by cows in Gautala wildlife sanctuary in Aurangabad recently, died this morning, a forest official said. The feline was being treated at Manikdoh Leopard Rescue Centre near Junnar in Pune district, where it succumbed to the injuries, the official said.
[wp_ad_camp_1]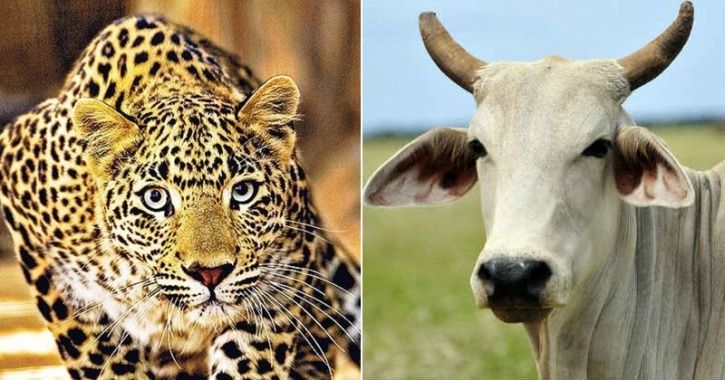 "After the leopard killed a calf at Bhambarwadi Shivar in Gautala on Monday morning, a herd of cows had charged at it. One of the cows lifted the leopard on the horns and flung it in the air," forest officer Raosaheb Kale said.
[wp_ad_camp_1]
The leopard suffered fractures on the backbone and internal injuries in the attack, following which it was shifted to the rescue centre.
[wp_ad_camp_1]
Dr Ajay Deshmukh of Manikdoh rescue center said, "The leopard was old and weak. Its vertebra had suffered fractures in the attack. The animal was responding to the treatment."