"Cooku With Comali" Kishore Replied To A Mindless FB Post !!
Written by Dhiwaharan Published on Feb 16, 2023 | 21:50 PM IST | 204
Follow Us
Comments: 0
"Cooku with Comali" show's first eviction Kishore Rajkumar responded to mindless Facebook post which said that he blamed the management of the show for his eviction. The page named "Parattai Pugazh" which is obviously a parody, said that Kishore slammed the show for evicting him instead of Sivaangi. Replying to the same, Kishore said that he never gave such interview and asked the FB page to take down the post immediately.
also read : "Cooku With Comali Show Made Women Pregnant" – Venkatesh Bhat !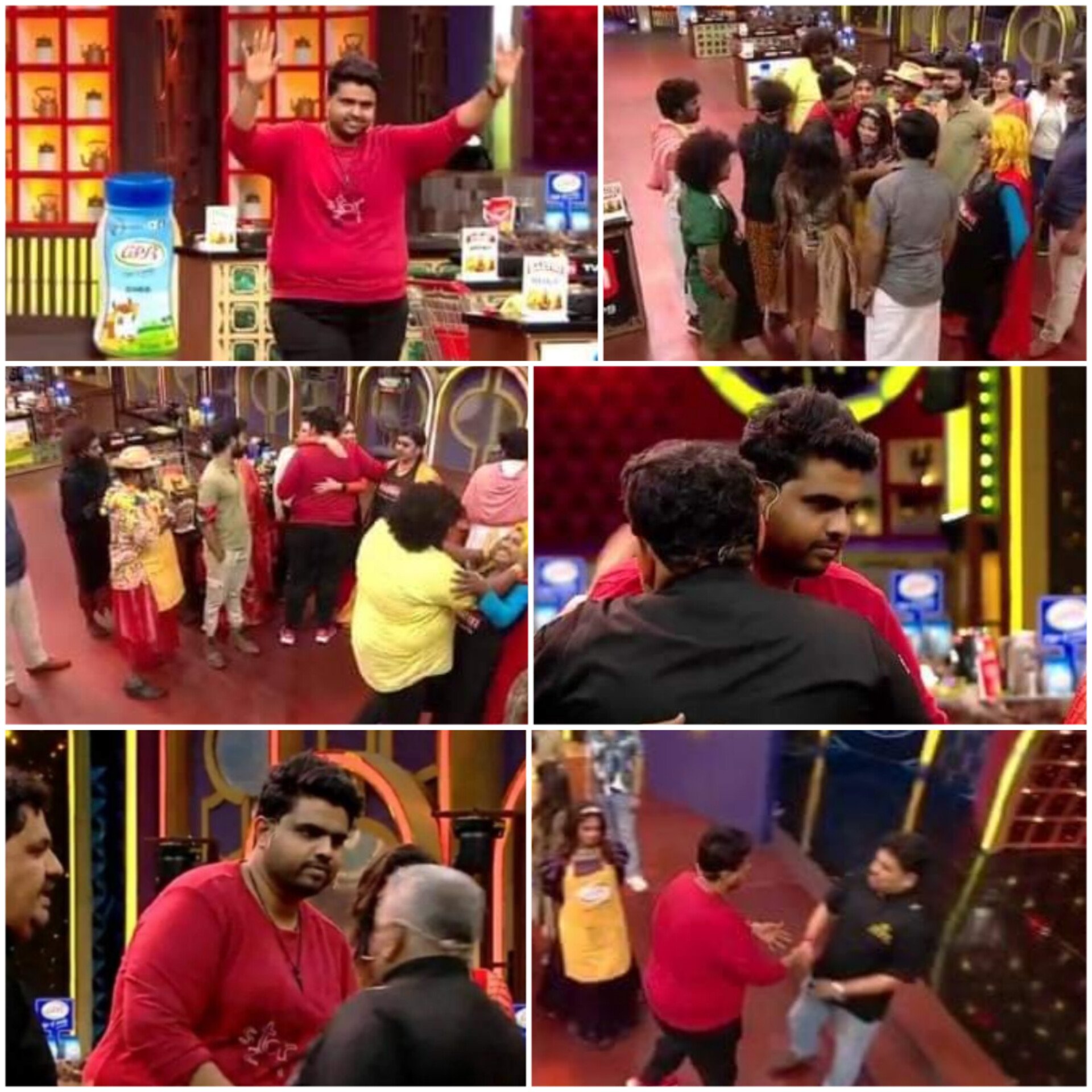 The reality show "Cooku with Comali" which became a huge hit, demands a seasoned cook to join hands with a comedian to make delicious food items in order to impress the judges of the show. The show became a huge hit among the Television and Internet audience. Not only the women, even youngsters including college, school students started celebrating the show as it mainly concentrates on providing humour unlike other cookery shows.
Fourth season of the show got inaugurated on 28th of January 2023 with happening celebrities taking part in the show as "Cooks" and "Comalis". Along with the likes of GP Muthu, Manimegalai, Pugazh, Raveena, Tiger garden Thangadurai, Kuraishi, Singapur Deepan, Monisha, Sunitha, "Otteri" Siva as Comalis, celebrities such as Sherin, Sivaangi, Vichithra, Kishore Rajkumar, VJ Vishal, Raj Ayyappa, Andranne, Shrushti, Mime Gopi and Kaalaiyan took part in the show as contestants.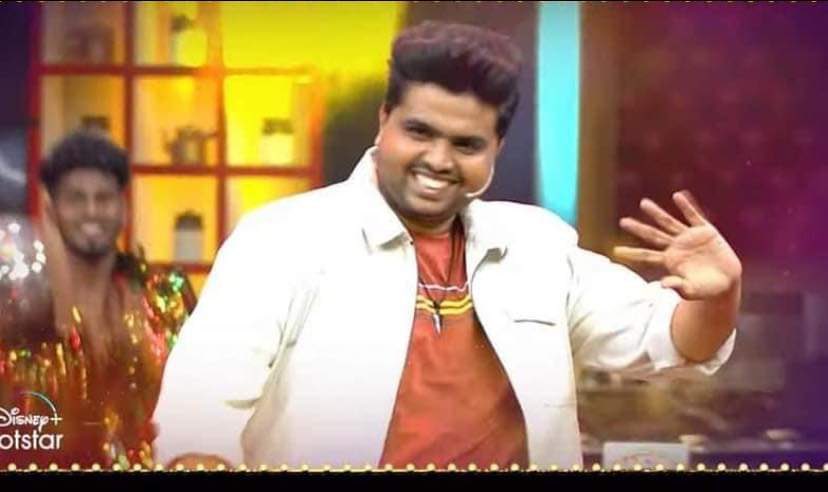 Kishore Rajkumar who was highly expected to give a tough competition throughout the season and clinch the title, unexpectedly got evicted after competing with Kaalaiyan who moved onto the next phase of the show. While talking about the eviction, Chef Bhatt said that the dishes cooked by Kishore and Kaalaiyan for that particular episode got cooked for previous episodes, they would have won "Cook of the week" award. "The competition has grown stronger" said Bhat while eliminating Kishore.
also read : "Otteri" Siva Entered "Cooku With Comali" Sets In Drunk State ?? Here's His Clarification
Kishore is known for appearing in "Kaithi" movie as one of the youths. He also directed a movie named "Naai Sekar" which had Sathish and Pavithra Lakshmi in the lead roles. After getting evicted, Kishore, through his official Twitter handle, came up with an important message for the followers of the show.
Many followers of the show started expressing their disappointment over Kishore getting evicted earlier than expected. Kishore was interacting with the followers of the show. In the meantime, a parody Facebook page named "Parattai Pugazh" came up with a post in their handle with a false news.
The post said that Kishore blamed "Cooku with Comali" crew for his eviction and Sivaangi is the one who should have got eliminated. "Kishore ripped " Cooku with Comali " apart after getting evicted" their titled read and the thumbnail was made in a way of make it more sensational.
The post garnered wide reach and Kishore himself happened to see it as a result of which he completely denied it by dropping a comment. "Please delete this. I didn't give any interview. The Thumbnail, news, everything is fake. Please remove this fake news" he commented.
Here's this screenshot of his comment to the false report :\
"Very very sad & shocking moment for me , yes I got eliminated in yesterday's episode of #CookWithComali Season 4. Thank you each & everyone who supported me. Even though a short journey, i gained a lot of love & positivity from you all" Kishore said after getting eliminated from the show.
Here's his tweet :
Very very sad & shocking moment for me , yes I got eliminated in yesterday's episode of #CookWithComali Season 4. Thank you each & everyone who supported me. Even though a short journey, i gained a lot of love & positivity from you all ❤️ @vijaytelevision@DisneyPlusHS pic.twitter.com/10dI2cBzHT

— The Kishore Rajkumar (@KishoreRajkumar) February 13, 2023