Cook With Comali Participant To Start Hosting This Show For Vijay TV!!
Follow Us
Comments: 0
Cook With Comali "Clown to Host: The Journey of Vijay TV's Comedy Star"
Vijay TV's popular show, Cook with Comali, has become a household name, charming audiences with its unique blend of culinary challenges and hilarious entertainment. Among the many contestants who participated in the show, one individual's journey stood out—the beloved comedian and clown, Fame. Prior to his Cook with Comali debut, Fame was known for his small roles in comedy shows. However, the cooking competition proved to be a turning point in his career, propelling him into the spotlight and opening doors to bigger opportunities. This article delves into Fame's inspiring journey, from his humble beginnings as a comedian and clown on television to his current role as a presenter on Vijay TV's newly launched show, Ready Steady Po.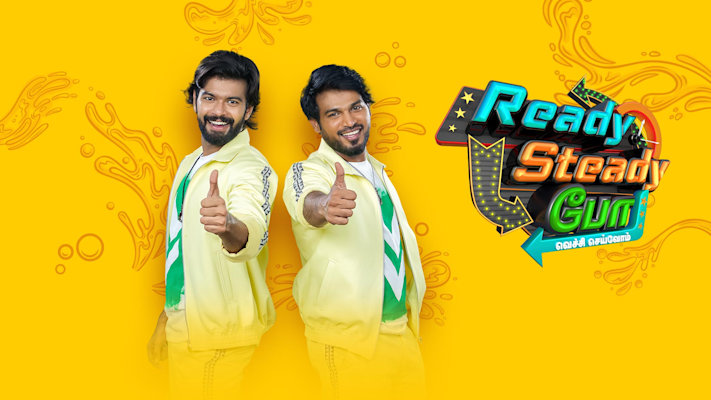 Also read: Samantha To Return Advance Payments To Producers Due To This Reason !!
Cook with Comali quickly captured the hearts of viewers, combining cooking challenges with the humor and antics of comalis (clowns). Fame's journey on the show began as a participant, where he showcased his culinary skills and endearing personality. His presence on the show resonated with the audience, making him a fan favorite. As the competition progressed, Fame's growth was evident, both as a cook and as a performer.
Cook with Comali provided Fame with the perfect platform to showcase his talent and comedic flair. His infectious charm and witty humor endeared him to the viewers, earning him a massive following. After the show, Fame's popularity soared, and he became a sought-after figure in the entertainment industry. Casting directors and filmmakers recognized his potential, and he soon landed roles in prominent comedy films, establishing himself as a versatile actor.
pugazh
Amidst his flourishing career, Fame embraced another significant milestone in his life: marriage. The news of his wedding delighted his fans, and they showered him with love and good wishes. Despite his busy schedule, Fame managed to balance his personal and professional life with ease, earning admiration for his dedication and humility.
Also read: Pravesh Shukla Who Caught On Camera Urinating On An Individual Got Punished In This Way!!
The fourth season of Cook with Comali brought with it a wave of excitement as familiar faces returned to entertain the audience. Fame, with his impeccable comedic timing, donned the clown's hat once again, eliciting laughter and spreading joy with his hilarious antics. His presence on the show continued to be a highlight, solidifying his position as a beloved entertainer.
pugazh
While Fame's fame as a comedian and clown was unparalleled, he decided to explore new horizons in the entertainment industry. Vijay TV's newly launched show, Ready Steady Po, offered him the opportunity to showcase his hosting skills. As a presenter, Fame's warmth and charisma captivated the audience, proving that he was not just a one-trick pony but a multi-talented entertainer.
As Fame's journey in the entertainment industry continues, there is no doubt that he will continue to spread laughter and happiness. With his diverse talents, he has proven himself as a valuable asset to the world of television and cinema. As fans eagerly await his upcoming projects, Fame remains a source of inspiration to aspiring artists, proving that dedication, hard work, and passion can propel one from obscurity to stardom.
View this post on Instagram
Also read: Delhi : Woman Complaints Against Husband Over Po*n Addiction & Unnatural S*x
Fame's transformation from a small-time comedian to a beloved host and entertainer is a testament to the power of talent, determination, and the right opportunities. His journey on Cook with Comali opened doors that led to numerous acting roles, making him a recognized face in the entertainment industry. Now, as he steps into the role of a presenter on Ready Steady Po, Fame's versatility as an entertainer shines even brighter. His success story serves as a beacon of hope for aspiring artists, reminding them that dreams can come true with perseverance and a little bit of comali charm.