Vijay's speech in Bigil audio launch is still making waves as the actor addressed many social issues on that day. The event took place at Sri Sairam engineering college and it became a trending topic in social media since it got telecasted in Sun Television.
[wp_ad_camp_1]
The actor who has been giving motivational speech to his followers in audio launches from Theri movie, raised the expectation of his fans for Bigil audio launch. Apart from thanking his crew members and singing a song from the movie to entertain his fans, The actor spoke about the death of Subashree, a young woman who recently died in Tamil Nadu after an illegally placed hoarding fell on her scooter and killed her. He offered his condolences to the family and asked fans to put hashtags and trends to a better use. The audio launch was officially streamed on Sun Tv during Sunday evening.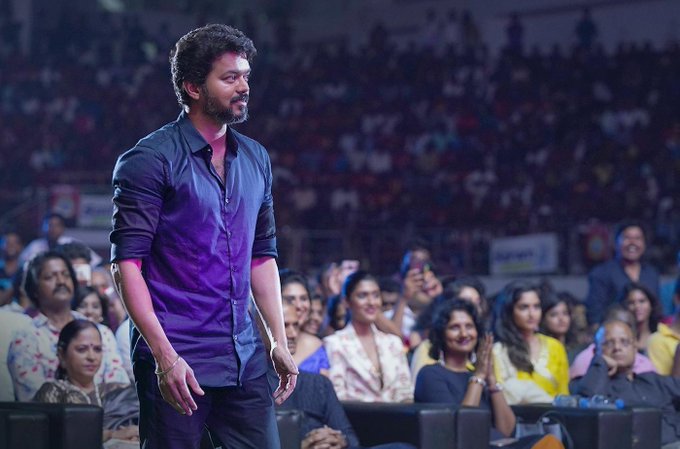 The speech stirred many controversies since it garnered the public views. Now to our shock, Director Samy who has directed controversial films such as Mirugam, Uyir has released a video, slamming the actor for his speech.
Samy who introduces himself as Controversial director asked Vijay to stop giving such speeches in public. "I have narrated you a beautiful family story named as "Andril Paravaigal" at the shooting of your movie "Priyamanavale". Anything could happen in Cinema and it is not a problem now. One thing I request you is to be like Rajinikanth and stick to acting. Please don't speak in public. You are creating your own problems by speaking in public stages." said Saamy in his video who pointed out a particular statement of Vijay in the audio launch about having appropriate people in appropriate places.
[wp_ad_camp_1]
"You yourself know about the acting skill of your's in real life. You are saying that you have your fans in your heart. But I have seen you washing your hands with dettol after hand shaking with your fans. This is your true skill of acting" Samy added.
Watch the video here :
He further asked Vijay on what basis he is getting 50 crores as salary for acting in a film for 60 days. Saamy accused Vijay for not being honest by saying that the actor is buying properties with black money.
The video released by the director went viral and created massive outrage in social media and the fans of the actor are fuming at him. Few of them are saying that the director belongs to ADMK party which made him to release such video.
[wp_ad_camp_1]
Actor Vijay who finished the shooting for BIGIL went abroad for some rest and now became busy again in the shooting of his next project which is tentatively titled as Thalapathy 64. The film is being directed by Lokesh Kanagaraj and Vijay Sethupathi is going to act as antagonist.