Concrete Slab Placed On Railway Track Near Ambur!! Shocker
Written by gokul krishnan Published on Jun 26, 2023 | 18:20 PM IST | 78
Follow Us
Comments: 0
Concrete slab debris obstructing the railway tracks near Ambur. Authorities have commended the pilot's prompt action, preventing a disaster and ensuring the safety of the passengers on board. Railway Superintendent of Police, Ponram, praised the loco pilot for his swift response, stating, "Concrete slab debris was placed on a train track, which was noticed by the Kaveri Express driver, who promptly stopped the train this morning around 3:30 am." The incident has sparked an investigation to determine the responsible party.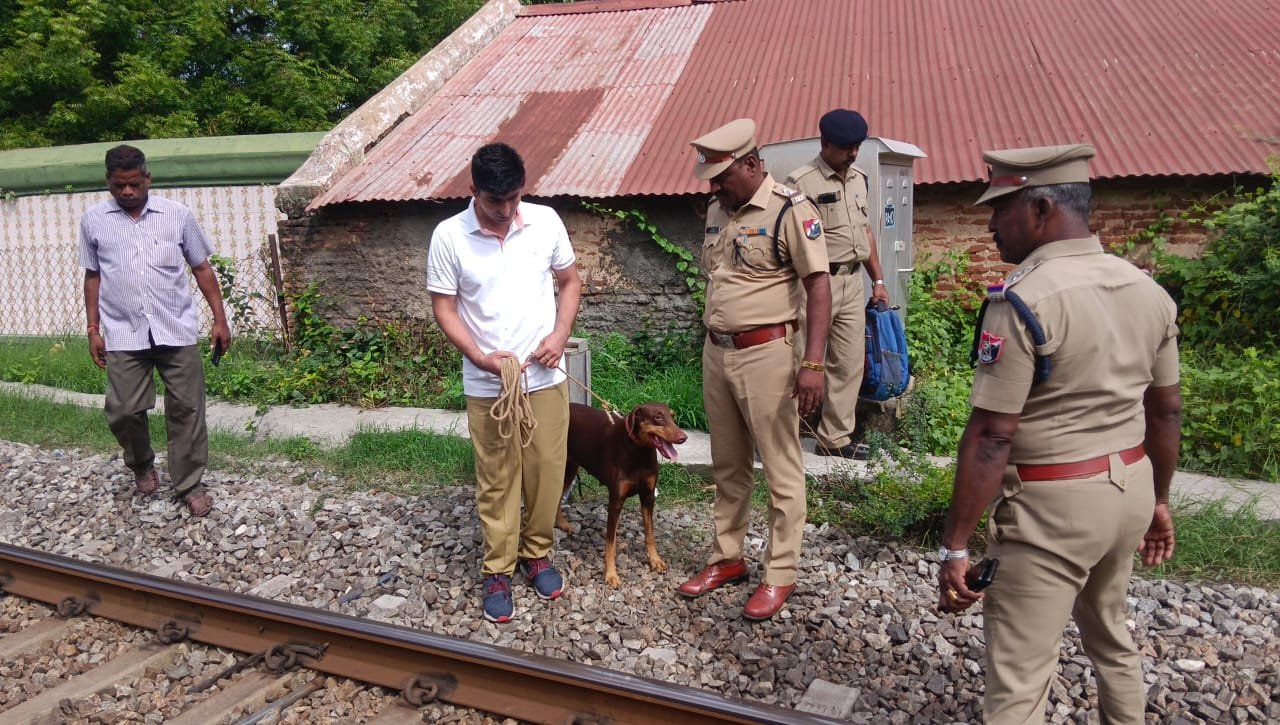 Preliminary findings suggest that the obstruction may have been placed by an individual with mental disabilities who is known to frequent a nearby temple. Ponram stated, "This act could have been carried out by a mentally challenged person who often resides in a temple close to the tracks." Eyewitnesses have corroborated this theory, having reportedly seen the individual near the tracks as early as 1 am. The investigation is currently focused on this lead, and authorities have already identified the relatives of the mentally challenged person, who hail from West Bengal.
The incident prompted the Chennai Railway Investigation team, in collaboration with local law enforcement, to arrive at the scene and commence a thorough investigation. Their primary objective is to ascertain the motive behind this potentially catastrophic act of placing debris on the railway tracks.
also read: Kabir Duhan Singh Of "Vedhalam" Fame Got Married To A Maths Teacher !! Pictures Out
Railway safety is of utmost importance, and incidents like this underscore the need for constant vigilance and robust security measures. The Indian Railways has implemented various measures to ensure the safety and security of its passengers. This incident serves as a reminder of the challenges faced by railway authorities in maintaining the integrity of the railway infrastructure and the importance of remaining proactive in identifying potential risks.
Also read: "சினிமாவில் தன்னை தக்க வைக்க என்ன போராட்டம்" – அனிகாவின் பதிவை கமெண்ட் செய்த நெட்டிசன்கள் !!
The loco pilot's alertness and decisive action deserve special recognition. Their attentiveness not only prevented a potential accident but also protected the lives of numerous passengers on board the Kaveri Express. The Indian Railways should take this incident as an opportunity to emphasize the significance of regular training programs and awareness campaigns for all railway personnel to enhance their ability to respond effectively in similar situations.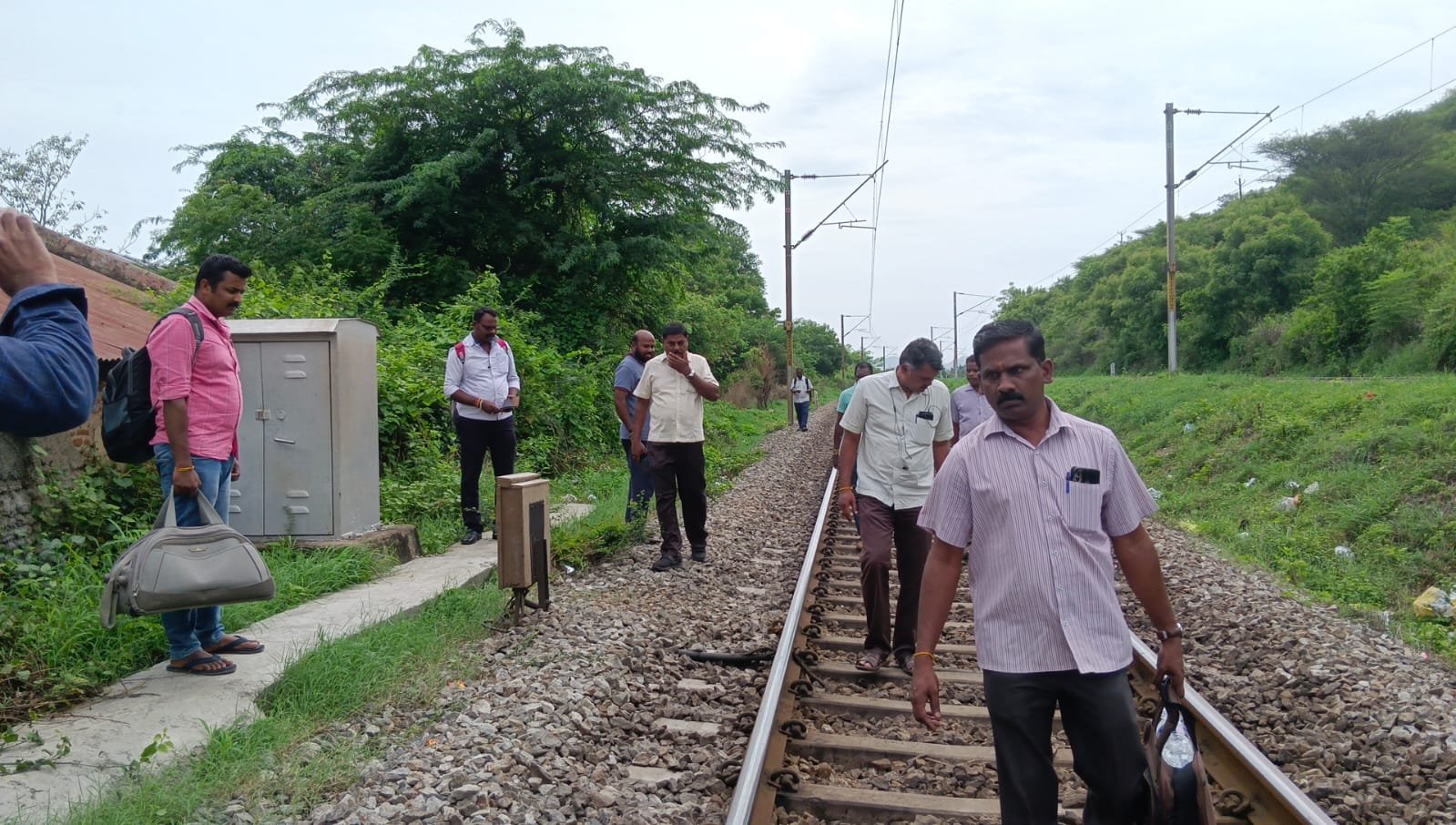 Efforts must also be made to improve coordination between the railway authorities and local law enforcement agencies to ensure prompt and efficient response to such incidents. Collaborative measures can include joint patrols, regular meetings, and the establishment of dedicated communication channels to share information and intelligence regarding potential threats to railway safety.
In addition to preventive measures, it is crucial to address the issue of mental health and its impact on public safety. People with mental disabilities require appropriate care and support to ensure their well-being and the safety of those around them. Adequate resources and facilities should be made available to provide proper care and supervision for individuals with mental disabilities, particularly those who may pose a risk to themselves or others.
also read: Anikha Surendran's Post Triggered Toxic Online Users!!
This incident serves as a wake-up call for the railway authorities and law enforcement agencies to remain vigilant and proactive in identifying potential threats to rail safety. Regular inspections of tracks, increased surveillance through advanced technology, and enhanced security measures at vulnerable locations can go a long way in preventing similar incidents in the future.
The Indian Railways should also consider implementing an anonymous reporting system that encourages citizens to report suspicious activities or potential threats to railway safety. Public engagement and awareness campaigns can play a crucial role in encouraging the community to become active stakeholders in maintaining the security and integrity of the railway network.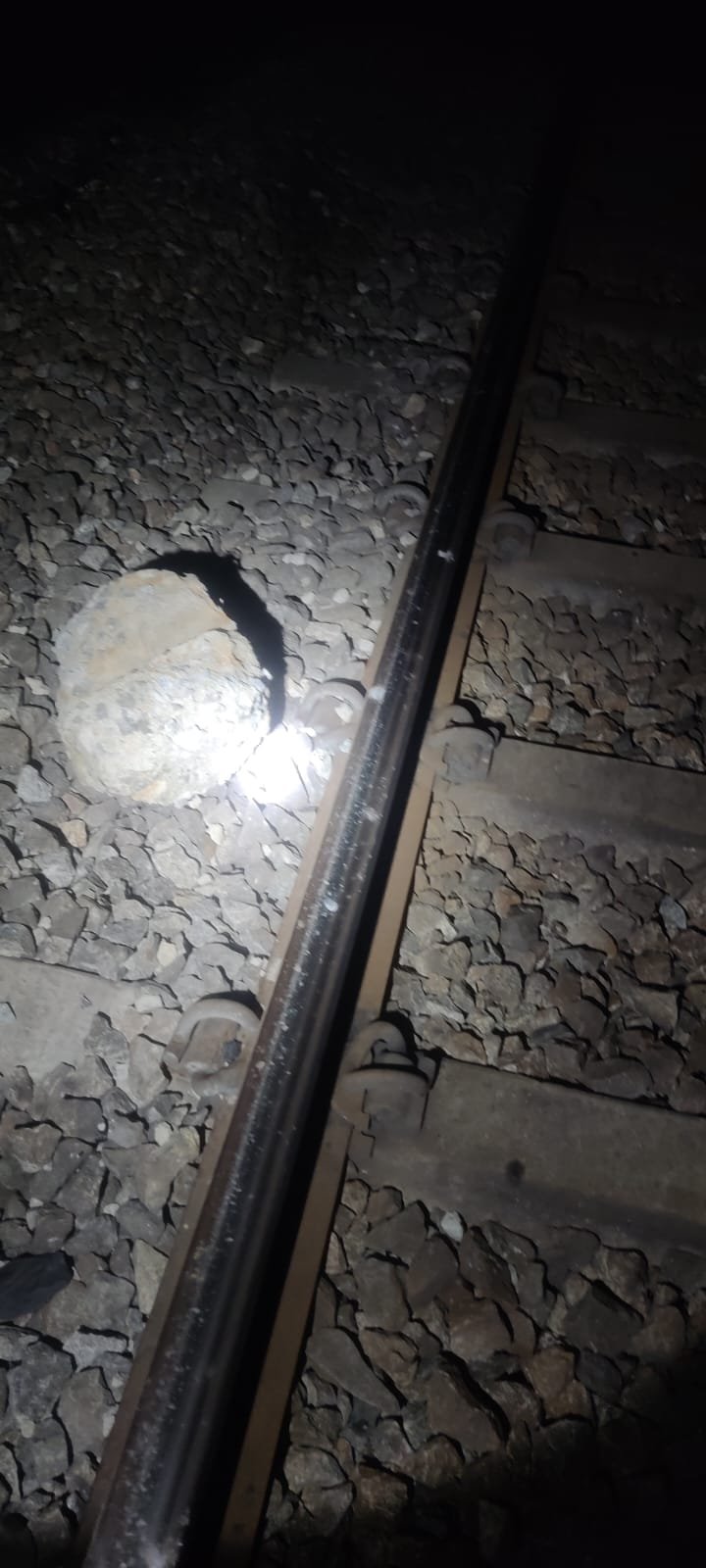 As the investigation into this incident continues, it is imperative that the responsible parties be held accountable for their actions. Such acts of sabotage not only endanger lives but also disrupt the smooth functioning of the transportation system, inconveniencing countless passengers.
also read: Sivaangi Got Emotional After Super Singer Came To An End!!
The incident near Ambur serves as a reminder that the safety and security of railway passengers rely on the dedication and alertness of railway personnel. It is essential to acknowledge and appreciate their efforts in ensuring the well-being of passengers. By learning from incidents like this, implementing preventive measures, and fostering a culture of safety, the Indian Railways can further enhance its reputation as one of the world's largest and safest railway networks.
the swift action taken by the observant loco pilot of the Kaveri Express deserves commendation for averting a potential rail accident in Tamil Nadu. The incident highlights the importance of constant vigilance, proactive security measures, and effective coordination between railway authorities and law enforcement agencies. It also emphasizes the need to address mental health issues and implement robust safety measures to protect vulnerable individuals. By learning from this incident, the Indian Railways can continue to enhance its commitment to passenger safety and maintain its position as a leading railway network.
Here is the tweet below:
Tamil Nadu | Ponram, Railway Superintendent of Police, Chennai says, "Concrete debris slab was placed on a track which was noticed by Kavery express loco pilot. He stopped the train around 3.30 am today. Preliminary investigation reveals this could have been done by a mentally… pic.twitter.com/5jtm8hy8qV

— ANI (@ANI) June 25, 2023