Collector Kavitha Ramu Shared The Screenshots Of The Messages She Received !!
Chennai
Collector
College
Leave
Rain
School
Student
tamilnadu
6 months ago
By Dhiwaharan
Collector of Pudukkottai district Kavitha Ramu shared a series of pictures in her official Facebook handle that shows the messages she received from the school students of the district. The students could be seen citing various reasons to get holiday from the collector of the district. The screenshots are going viral in social media platforms with the users of it reacting in various ways.
Being a Madurai born Kavitha Ramu who is also professional Bharatanatyam dancer is currently serving as a collector of Pudukkottai district. She started her career in Indian government as an Assistant Commissioner before being appointed as a General Manager in Tamilnadu Tourism Development Corporation for more than 5 years.
The government official is pretty much active in social media platforms she is currently enjoying 25k followers in Facebook and 14 k followers and Instagram. In the morning of Wednesday,  the Pudukkottai district collector came up with the series of screenshots that shows the message request she received from students of her district.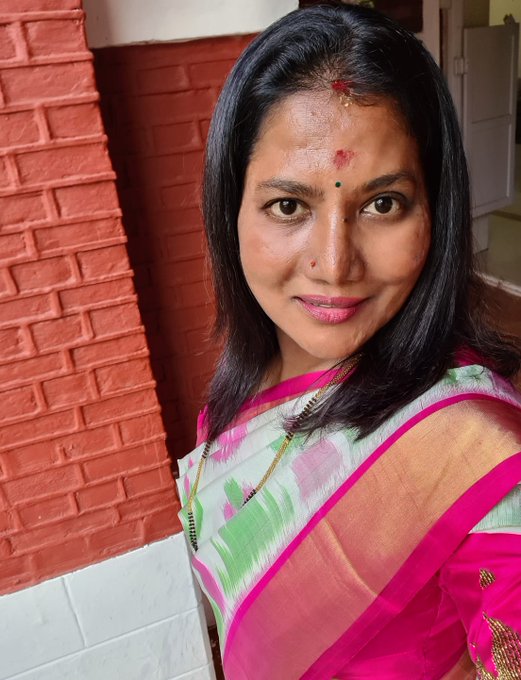 While a student could be seen desperately seeking holiday for schools as it is heavily raining, another one called her as an "Angel" after see declared holiday. A student even called the collector as "Chellam" and sought holiday by adding heart and kissing emojis in his messages.
"I would become mentally ill if you fail to announce holiday tomorrow" a student could be seen threatening whereas another one said "we are not demanding holidays in daily manner, announce holiday just for tomorrow, happiness of many students depends on your decision"
An engineering student who studying in Mookambikai College of Engineering sent messages to the collector saying that he/she went to her native and can't able to reach college hostel due the heavy rain and requested leave from the collector.
Check out the screenshots below :
Collector Kavitha Ramu shared the screenshots with a caption that said "Hahah ! Some message requests on insta!"
Here's her post :
The post garnered wide reach from the users of the Facebook platform. "இதுல செல்லம்ணு அனுப்புனவன மட்டும் துண்டா தூக்குங்க" a follower commented and another user said "The Chellam guy is the GOAT 👌🔥 Simple, sweet, daring and concise."
Here is the screenshots of some of the top comments: