"Clown Azeem" Is Trending In Social Media Platforms!! Check Why
Written by Dhiwaharan Published on Dec 02, 2022 | 15:50 PM IST | 135
Follow Us
Comments: 0
Hashtag "Clown Azeem" is trending in the micro blogging social media site with many followers of the show trolling himy over the way he behaved throughout tasks that took place in the ongoing week. Azeem is accused of involving in acts that gets him more screen time and attention.
During a task, after manhandling Amudhavanan, Azeem requested Bigg Boss to talk with him. He who said he wanted to get out of the house, fainted due to high blood pressure. After treatment, Azeem was allowed to in the bed inside the house. Using the opportunity, he stole the flowers of Alien gang and caused a ruckus.
When contestants asked who stole the flowers, Azeem denied stealing them initially and accepted it later. Most of the contestants and viewers got irritated with the contradict behaviour.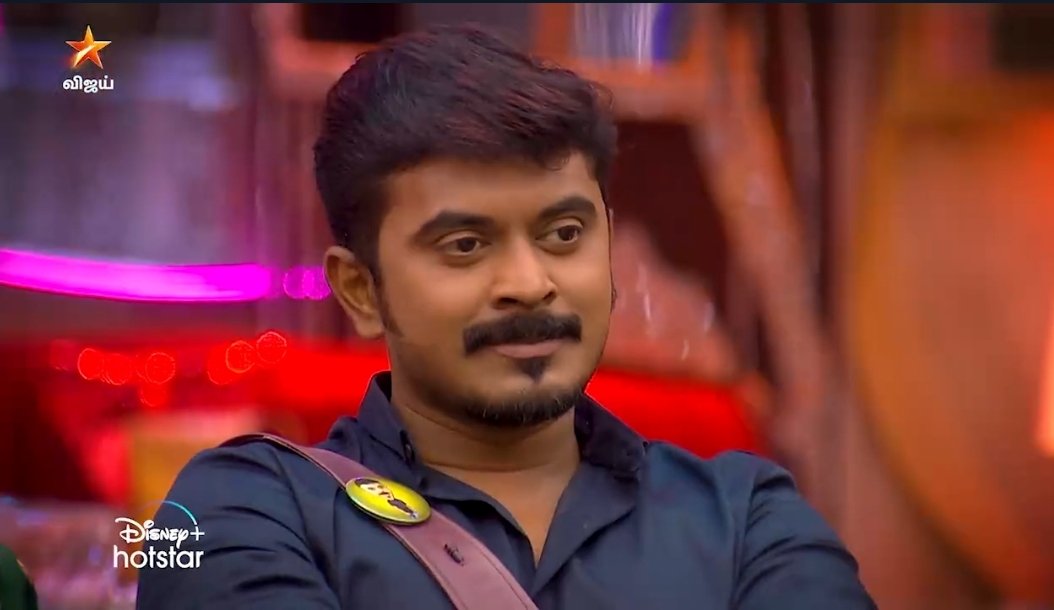 "Almost every 1hr He is in Smoking room. Doing rowdysm in the house, Attacking everyone personally including verbal abuse. Jumping to new groups and start abusing opponent, Spoiling every game since week one. And as per #ClownAzeem fans he is the hero" a follower said whereas another one said "You learn something new from LORD Azeem everyday Today's facts: – We get Vitamin C from the Sun, – Paris is in London"
Check out some of the reactions below :
#ClownAzeem : Why would you nominate your friends?? I have never nominated my friends…
Deyyy clown…. That's literally groupism you dumb shit….This guy is actually dumb…#BiggBossTamil #BiggBossTamil6 pic.twitter.com/UDFhtR6PYE

— Lord Akash 🫡 (@Supermax98) December 1, 2022
#Azeem's uruttu: I have completed 100 meters within 10 seconds in nationals.#Kathir: Machan unakkum, Ussain Bolt-kkum 2 seconds thaan different ah?#BiggBossTamil6 pic.twitter.com/8UD4O8hALG

— குருநாதா👁️ (@gurunathaa4) December 2, 2022
Part 2 #ClownAzeem even after task ask for Kurumpadam who took flowers. Untill #Mani asks him , All are upset that coward #Azeem used letting him sleep in bedroom due to his health as advantage. #BiggBossTamil #BiggBossTamil6 #BiggBoss6Tamil #Vikraman #vikraman𓃵 #VaathiVikraman pic.twitter.com/djJ2s3mLm8

— siva (@winsiva1994) December 1, 2022
You learn something new from LORD Azeem everyday

Today's facts:
– We get Vitamin C from the Sun
– Paris is in London

😄😄😄#ClownAzeem#biggbosstamil#biggbosstamil6

— BiggBossTamil Viewer (@bbtamil_viewer) December 2, 2022
*வன்மம் *பொறாமை *தற்பெருமை *பொய்பித்தலாட்டம் *பழிவாங்குற குணம் *கோமாளித்தனம் ஆகியவற்றின் முழு உருவம் #AttakathiAzeem ku tharamana savukkadi🔥🔥…
Vikraman👏🔥#BiggBossTamil6 #BiggBossTamil pic.twitter.com/VBc0pFQ3IA

— குருநாதா👁️ (@gurunathaa4) December 2, 2022
Sathama sirichiten🤣🤣🔥#ClownAzeem#BiggBossTamil6 pic.twitter.com/8FFvAxaCVK

— 𝘼𝙧𝙪𝙣🐼 (@opinier27) November 25, 2022
clown Azeem asingapatta tharunam 👇#Ayesha spot on🔥#BiggBossTamil6 pic.twitter.com/1IHiMeS91m

— kia ☆ (@jyozy0) December 1, 2022
No comments,Simply Waste!!#ClownAzeem #BiggBossTamil #Vikraman #Vikramanarmy pic.twitter.com/RrQOma0jb4

— Vikraman Army (@vikraman_army) December 2, 2022
எப்பிடித்தானோ #ClownAzeem 🤡#BiggBossTamil #vikramanarmy pic.twitter.com/QHxnPVo0v0

— Vikraman Army (@vikraman_army) December 2, 2022
The most annoying face of this season #ClownAzeem #Biggbosstamil6 https://t.co/KNTZ0Z6ifC pic.twitter.com/giEUXQfV0h

— bbtamil 007 (@Bbtamil007) December 2, 2022
#Vikraman says "least contribution illa, no contribution, only confusion and commotion" 🤣🤣 #ClownAzeem thaakapattar!

Neethi aadi 👍👍#BiggBossTamil    #BiggBossTamil6 #BiggBoss6Tamil #vikraman #vikraman𓃵 #VaathiVikraman #vikramanarmy pic.twitter.com/Mquzv57aeG

— குருநாதா👁️ (@gurunathaa4) December 2, 2022
Asingapattan Autokaaran Moments 🤣🤣🤣🤡🤡 #ClownAzeem #BiggBossTamil6 #biggboss pic.twitter.com/KryrZgJ70p

— குருநாதா👁️ (@gurunathaa4) December 2, 2022
#ClownAzeem saying hey Nan strong contestant 🤣🤣

Othukonga avanum periya rowdy thanda 😂😂👌👌#AttaKathiAzeem#BiggBossTamil6 #BiggBossTamil pic.twitter.com/yoQXBnOtJJ

— dongryravai (@dongryravaii) December 2, 2022
Almost every 1hr He is in Smoking room.
Doing rowdysm in the house
Attacking everyone personally including verbal abuse.
Jumping to new groups and start abusing opponent
Spoiling every game since week one.
And as per #ClownAzeem fans he is the hero#BiggBossTamil #BiggBossTamil6 pic.twitter.com/QTJsFrTzFe

— தனி ஒருவன் (@itsThaniOruvan) December 1, 2022
Enna oru acting sammy ivan …But ivan fans all give fire to he steal flowers 🤣😜 but ivan enga maya jalam show pandra 🤣🤣🤣🤡 #ClownAzeem #BiggBossTamil6 #Biggboss pic.twitter.com/HE1rqaENiP

— Ƙıɴɢ (@Mikah_Amyy17) December 1, 2022
THIS NARCASSISTIC CLOWN REALLY THOUGHT HE'LL GET A STANDING OVATION FOR HIS BIG REVEAL.. WHAT A SHIT… #ClownAzeem #BiggBossTamil #BiggBossTamil6 pic.twitter.com/OPPMVXy8Lq

— Lord Akash 🫡 (@Supermax98) December 1, 2022
No comment simply waste moments 🤣🤣🤣 #ClownAzeem #BiggBossTamil6 #BiggBossTamil pic.twitter.com/PWjlPpqa6d

— Ƙıɴɢ (@Mikah_Amyy17) December 2, 2022
#Ayesha 🔥semma seruppadi points to azeem..If he wants to play the game 5_10 flower is enough, not 49 flowers..because of this #ClownAzeem..whole game stopped playing and fights happened btwn two teams. #BiggBosstamil6 #Biggbosstamil ( Last Super ayesha Say Staruday pattakalam🤣 pic.twitter.com/DzYSn57a0R

— Ƙıɴɢ (@Mikah_Amyy17) December 1, 2022