"Choli Mudinchu" – CSK Player's Tweet About Mumbai Indians Triggered Fans
Badrinath
Csk
Mumbai
Vijay Sethupathi
11 months ago
By Dhiwaharan
Former Chennai Super Kings Player and current commentator Badrinath came up with a tweet describing the current status of Mumbai Indians in the ongoing IPL edition with a famous Vijay Sethupathi meme template from the "Master" movie and is facing the wrath of Mumbai fans ever since. Many fans trolling the cricketer by reminding him about the loss faced by CSK against Mumbai in the past and his poor performances.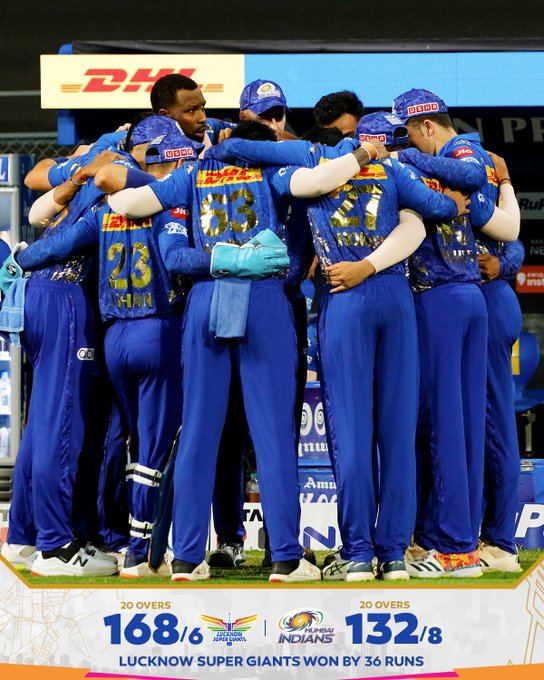 Due to the failure of their batting unit, team Mumbai Indians once again faced the loss in the fourteenth edition of Indian Premiere league. This time, they couldn't chase the target of 168 runs posted by the newbie Lucknow Super Giants and lost the match by 36 runs. This loss shattered the playoffs dreams of the 5 times champion team.
So far, Mumbai Indians has faced 8 consecutive losses in the ongoing IPL season and is seen in the bottom of the table ever since the tournament got started. The team which lacks  strong batting performances from the top order batsmen, is struggling to register a win and became the only team in the history of IPL tournament to have the unique record of losing 8 back to back matches.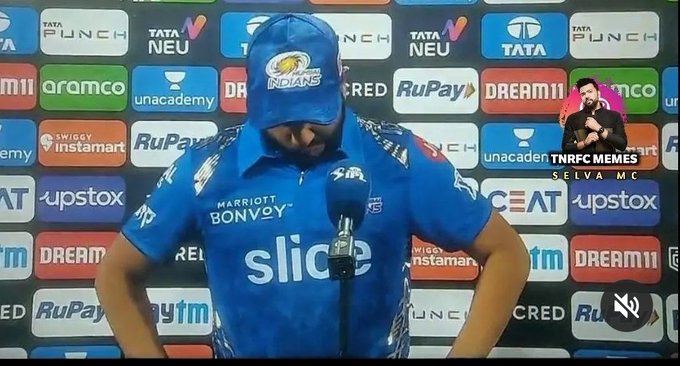 "We haven't batted well enough in this tournament. Whoever plays in the middle needs to take that responsibility and go on to play long innings. Some of the opposition players have done that and that is what is hurting us. One guy needs to ensure that he bats as long as possible" said Mumbai captain Rohit Sharma after losing the match against the KL Rahul led team.
"The season hasn't gone the way we would have wanted it to, but such things happen" he further added. Many reactions about MI getting out of the playoffs race in such early stage of the tournament, has been surfacing in the online platforms. Former CSK player Badrinath uploaded a tweet in his twitter handle saying "Choli mudinch" (job done) through "Master" Vijay Sethupathi template to denote that Mumbai will not be going to play offs this season.
Check out his tweet below :
Mumbai Season Mudinjudu 🙏 #TataIPL #MI pic.twitter.com/A828Tp4oRq

— S.Badrinath (@s_badrinath) April 24, 2022
View this post on Instagram
Many Chennai based Mumbai fans got triggered and started spewing hatred at the former cricketer for his tweet. Check out some of the reactions below :
எவளோ வன்மம் டா அடுத்து RCB வெளிய போகணும் மந்திரம் போட போறீங்க https://t.co/8g3SEf2RXz

— Balamurugan Jay (@Balagutz) April 25, 2022
Seri da 🤡🤡🤡 https://t.co/hmUVM7YSWI pic.twitter.com/w4FkumDA23

— ✧Praba Chaplin✧ (@Chaplin_Here) April 25, 2022
This is the only reason why I hate Tamil commentary… CSK sombu thookis… Commentary kaana meaning eh illaama pantaanunga https://t.co/hWGXFwjqvK

— ⚖̶ᣞ☭ ᣞp̶̶a̶̶t̶̶t̶̶a̶̶s̶_̶̶p̶̶r̶̶a̶̶v̶̶i̶ᣞ☭ᣞ⚖ (@pattas_pravi) April 25, 2022
https://t.co/69uxPh69e6 pic.twitter.com/9ZUUwJQViA

— 💛 CSK Murugan 💛 (@itismurugan04) April 25, 2022
Kevalama irritate pandringa bro https://t.co/TKgEWeAm3y

— Veeraselvam (@Veerase48657465) April 24, 2022
Matured CSK fans😍😍😍😍😍❤️❤️❤️❤️❤️. How sweet https://t.co/dipXQJtI1M

— SD (@SuperDeluxe006) April 24, 2022
Yov Neeuma una Genuine nu neaichean 😒 https://t.co/mSQB2xYWhb

— GanaPathi (@_iamGanapathi) April 24, 2022
ஆர்சிபி மும்பைனா ஒரு மாதிரி குஷியாகிடுறானுக… https://t.co/hZ77H7PC38

— G.Ө.A.T (@iParth_) April 24, 2022
First oru match aathu win pannunga da 😂

— 𝐉𝐃 𝐕𝐞𝐧𝐤𝐚𝐭 💛 (@BeastVijay__) April 24, 2022
அவளோ காண்டு மாப்ளைக்கு 😂 pic.twitter.com/KzH5BFLGI2

— MSR (@itz_chillax) April 24, 2022
மஞ்ச மாக்கணுங்க எலிமிநேட் ஆகட்டும் அன்னைக்கு இருக்கு டா உனக்கு https://t.co/T9Dk6rdoRd

— Maheswaran Soundrapandian (@NS_LOVER45) April 24, 2022