Chiyaan Vikram Couldn't Resist Himself From Sharing This Video About Rishi Sunak!!
Daily Show
Rishi Sunak
VIkram
5 months ago
By Dhiwaharan
Actor Vikram who is fondly called as "Chiyaan" by fans, shared a video of "The Daily Show" about Rishi Sunak, the recently appointed Prime minister of UK and said that he couldn't control his laughter after watching it. He mentioned about Kamal Harris becoming a Vice President of American and expressed his happiness over an Indian Descent becoming the Prime minister of British.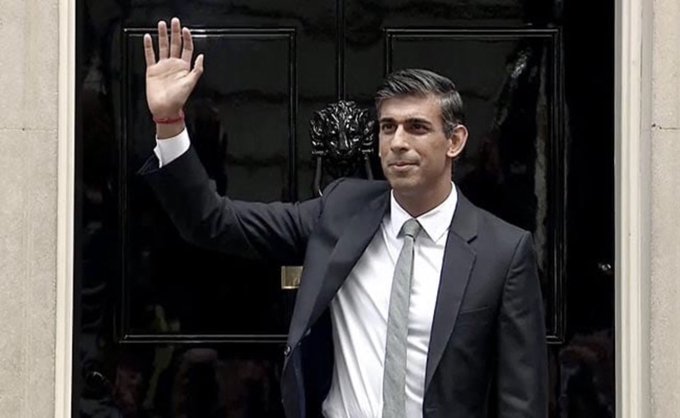 Among the various kind of reactions that surfaced across the globe regarding the appointment of Rishi Sunak as new Britain PM, popular American comedian and the host of The Daily Show, Trevor Noah, has the internet in splits for his hilarious take on the British racist view of the new PM. The PM's election earned a spot in the popular show segment.
Noah began his Introduction of the segment with his characteristic remark on the political developments in the UK, especially after the unprecedented a 44 day tenure of former PM Liz Truss. Noah said that Sunak was just 42 adding that he will in all probability "serve well into his 42 and a halves". Sunak became the third Prime Minister of the UK on Tuesday amid economic turmoil.
The host also said "let's not forget another important for he is also the first Prime Minister who is an absolute snack" and amused his viewers. In the same segment travel went on to say that not everyone in the UK was as excited as people around the world. He played a short clip from a popular radio show where a fellow Briton expressed his displeasure with Sunak's elevation and how it could be a bad thing.
The caller can be heard saying "can you imagine me becoming Prime Minister of Pakistan??people of England would like to see someone who looks like them". The comment with racist overtones prompted Noah to take a sarcastic jibe at the whole Nation. Noah responded to the claim by saying "This is a good point, can you imagine white English people trying to rule other countries where no one looks like them"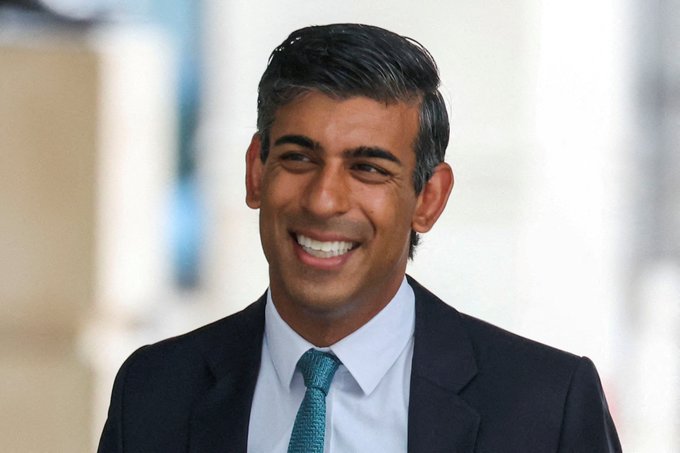 He went to say that the Britons were looking at it in the wrong way and that Sunak becoming the new Prime Minister was indeed a positive development. In another hilarious jibe, he said that the people of UK should finally be rejoicing that after 400 years they will get to legitimately blame a brown person for their country's problems.
The most important part of the video is when Noah imitated Indian accent while wondering about what the caller is scared of. "Does he think, Sunak is going to walk up to the podium and be like it is the greatest privilege of my life to be able to give back to the country I owe so much to. And to show my gratitude, I just want to say I am selling the entire country to India!! Revenge time !!" in Indian accent.
Watch video :
British racists have some problems with Rishi Sunak, the UK's new PM pic.twitter.com/qHkmmeVIkm

— The Daily Show (@TheDailyShow) October 25, 2022
The video garnered wide reach with many reacting in various ways. Tamil actor Vikram, through his official Twitter handle, shares the video and said that he couldn't resist himself from sharing the video as it made him laugh so much.
"இதை பார்த்தத்திலிருந்து என் சிரிப்பை அடக்கமுடியில்லை. 😉 Sorry but i have to share it. 🤣 Way to go India. 🇮🇳 First a தமிழ் Indian VP of the US. And now a British PM of Indian descent. வா ராஜா வா!!" read his tweet.
Check it out below :
இதை பார்த்தத்திலிருந்து என் சிரிப்பை அடக்கமுடியில்லை. 😉 Sorry but i have to share it. 🤣 Way to go India. 🇮🇳 First a தமிழ் Indian VP of the US. And now a British PM of Indian descent. வா ராஜா வா!! https://t.co/eGVnnT74OZ

— Aditha Karikalan (@chiyaan) October 26, 2022