Chinmayi Shared Shocking Screenshots Of A Married Woman !!
Follow Us
Comments: 0
Chinmayi Sripada: The Voice for Women Empowerment Raises Alarm on Domestic Abuse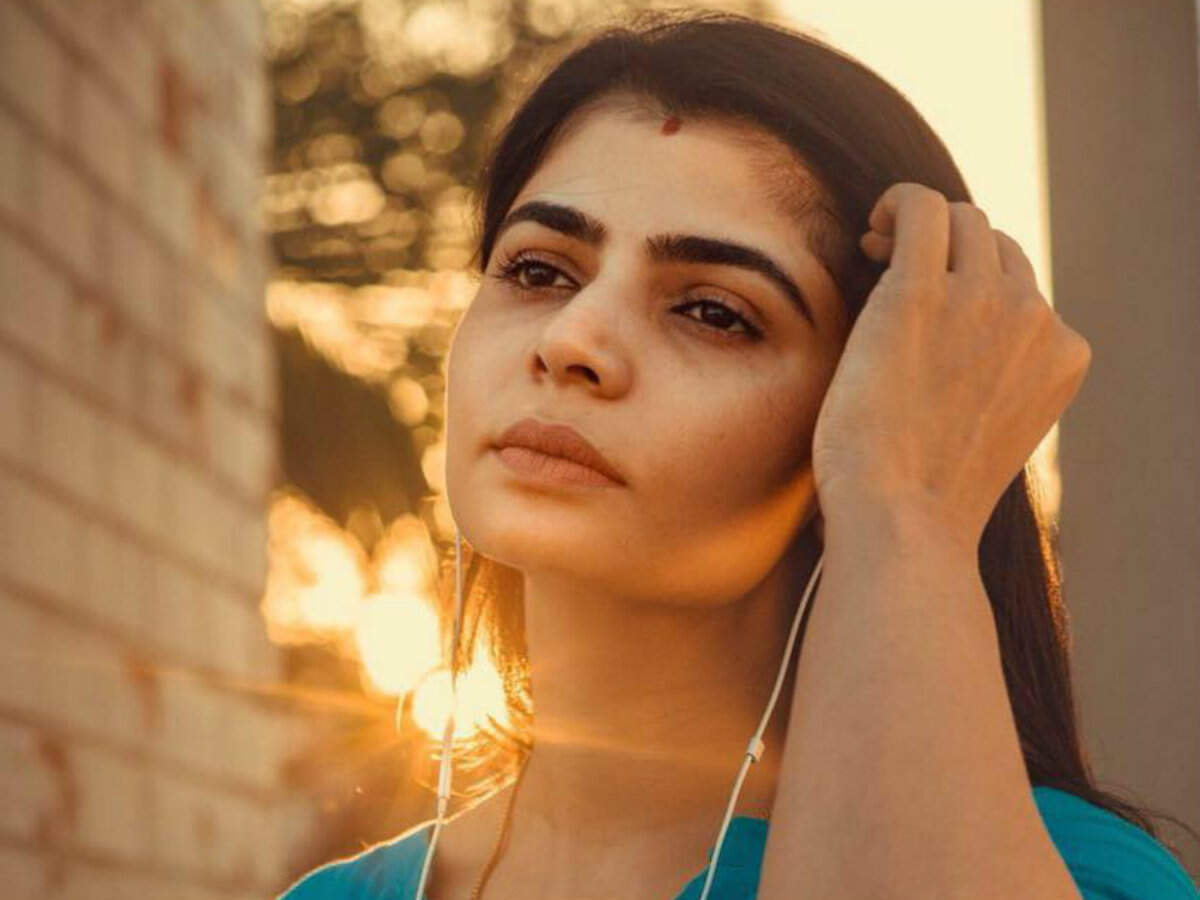 CHINMAYI SRIPADA
Chinmayi Sripada, a prominent female singer known for her powerful voice and advocacy against women's harassment, recently shared a distressing incident on Twitter. She posted a tweet featuring a woman's photograph, showing visible injuries inflicted by her husband. The accompanying note described the woman's desperate plea to escape a life of enduring physical abuse and being treated as a mere machine by her spouse. Chinmayi highlighted the urgent need for women to seek help in such situations, emphasizing the persistent lack of financial independence that hinders them from leaving abusive homes. This incident sheds light on the stark reality that despite discussions on feminism and women empowerment, many women still face obstacles in achieving freedom and safety.
Also read: Janhvi Kapoor Caught Photoshopping Her Physique!! Netizens Can't Keep Calm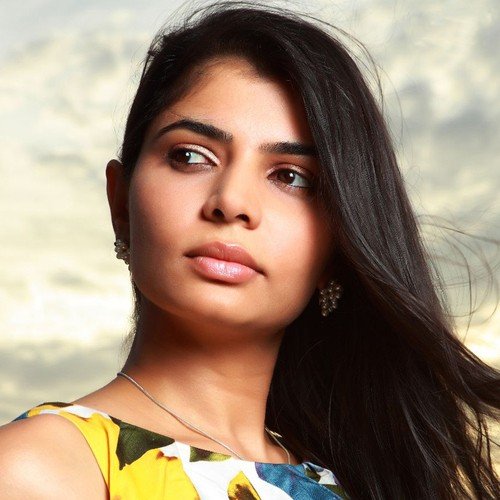 CHINMAYI SRIPADA
Chinmayi Sripada: A Strong Advocate for Women's Rights, Chinmayi Sripada is widely recognized as one of the best female singers in the industry. However, her impact extends beyond her musical talent. She has consistently used her platform to raise awareness about gender-based issues, especially regarding women's rights and the prevalence of harassment. Chinmayi has been vocal about her own experiences and has fearlessly spoken out against individuals accused of sexual misconduct in the entertainment industry. Her unwavering commitment to empowering women has earned her respect and admiration from fans and activists alike.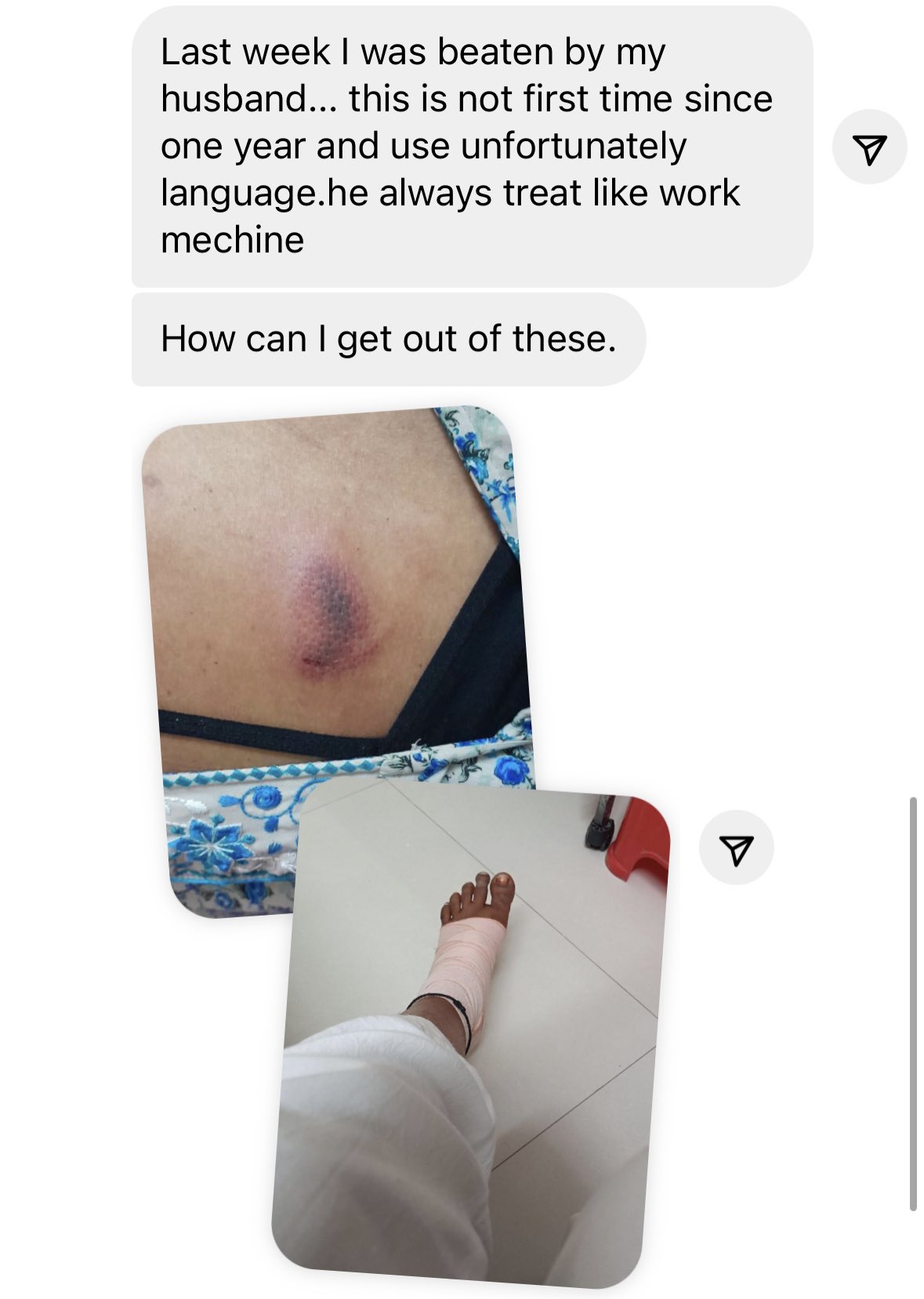 A Disturbing Tweet That Exposes Domestic Abuse, The tweet shared by Chinmayi revealed a heart-wrenching story of a woman trapped in an abusive relationship. The accompanying image depicted visible injuries inflicted by her husband, serving as undeniable evidence of the violence she endured. The woman's note highlighted the anguish she experienced as she described her husband's use of derogatory language and treating her like an object. She desperately sought guidance on how to escape this tormenting existence. By sharing this screenshot on social media, Chinmayi intended to draw attention to the harsh realities faced by many women who suffer silently behind closed doors.
Also read: Noida Woman Accused Her Husband Of Wife-Swapping!!
The Disconnect between Feminism and Women's Reality, Chinmayi's tweet serves as a poignant reminder that despite the increasing discourse around feminism and women's empowerment, numerous women continue to face severe challenges within their own homes. The incident highlights the disheartening contradiction between the societal rhetoric on gender equality and the persistent lack of financial independence for women. While many individuals vocalize their support for women's rights, the reality is that numerous women are unable to break free from abusive relationships due to economic dependence and limited access to resources.
2023
Women need to ask someone like me 'What to do' on Instagram when their husband beats them like this.

Everyone foams and froths at their mouth about feminism and women empowerment – but women are not free, have no financial independence to get out of such abusive homes. pic.twitter.com/l3s8BhYNCv

— Chinmayi Sripaada (@Chinmayi) July 18, 2023
The Urgent Need for Financial Independence and Support, Chinmayi's tweet emphasizes the critical role financial independence plays in enabling women to escape abusive environments. Lack of economic autonomy often leaves women feeling trapped, as they are unable to support themselves and their dependents without the financial contributions of their abusers. To address this issue, it is crucial to provide avenues for women to gain financial literacy, job opportunities, and access to resources that facilitate their independence.
Why are they sending it to you without reporting it to the police?

— Jenish  (@Always_Jenish) July 18, 2023
In response to incidents like the one shared by Chinmayi, it is essential to encourage open dialogue surrounding domestic abuse and provide safe spaces for women to seek help. Public figures and influencers, like Chinmayi, play a vital role in breaking the silence by amplifying the voices of survivors and raising awareness about available resources. Communities must come together to establish support networks that offer emotional, legal, and financial assistance to those affected by domestic violence.
As if their parents and in laws will help support a girl to go to the cops.

They ask if I can suggest someone who can take them and I refer them to an NGO

That's why. Makes sense?

— Chinmayi Sripaada (@Chinmayi) July 18, 2023
Also read: Kalidas Jayaram Got Thrashed For Tagging His GF In This Story !!
Chinmayi Sripada, a renowned female singer and advocate for women's rights, recently brought attention to a distressing incident of domestic abuse through a tweet. The tweet shed light on the obstacles faced by women who endure physical and emotional violence within their own homes.