China : Extra Marital Affair Costs You Job In This Company!!
Written by gokul krishnan Published on Jun 19, 2023 | 01:26 AM IST | 54
Follow Us
Comments: 0
China has recently introduced a strict policy that threatens to terminate the employment of any employee found to be involved in extramarital affairs. The policy, which came into effect on June 9th, aims to cultivate a corporate culture that emphasizes loyalty and commitment to one's partner. While the intention behind the policy is to promote ethical conduct, it has sparked a heated debate regarding the boundaries of personal lives and the role of employers in regulating employee behavior.
The Chinese firm's decision to implement this policy stems from a desire to address the perceived negative impact of extramarital affairs on workplace productivity, employee morale, and the overall company image. By actively discouraging such behavior, the company hopes to create a healthier work environment and instill a sense of trust among its workforce.
also read: Rashmika Mandanna Got Cheated Rs. 80 Lakh ?? Shocking!!
The newly introduced policy states that any employee who engages in an extramarital affair may face termination. While the intention may be to promote ethical behavior, critics argue that it infringes upon employees' personal lives and raises concerns about privacy and individual freedom.
Also read: தனது காதலனை கிண்டல் அடித்த நெட்டிசன் !! தமன்னா கொடுத்த பதிலடி !!
Supporters of the policy believe that promoting loyalty in personal relationships can translate into a more committed and trustworthy workforce. By placing an emphasis on fidelity, the company aims to reduce distractions and potential conflicts that can arise from extramarital affairs. They argue that personal choices can impact professional conduct and that maintaining strong moral values can lead to enhanced productivity and a better corporate image.
Opponents argue that regulating employees' personal lives is an overreach by the company. They contend that what individuals do outside of work should not be the concern of the employer as long as it does not directly impact job performance. Critics also argue that such policies may lead to discrimination and violation of employees' privacy rights, as enforcing and monitoring personal relationships can be highly intrusive.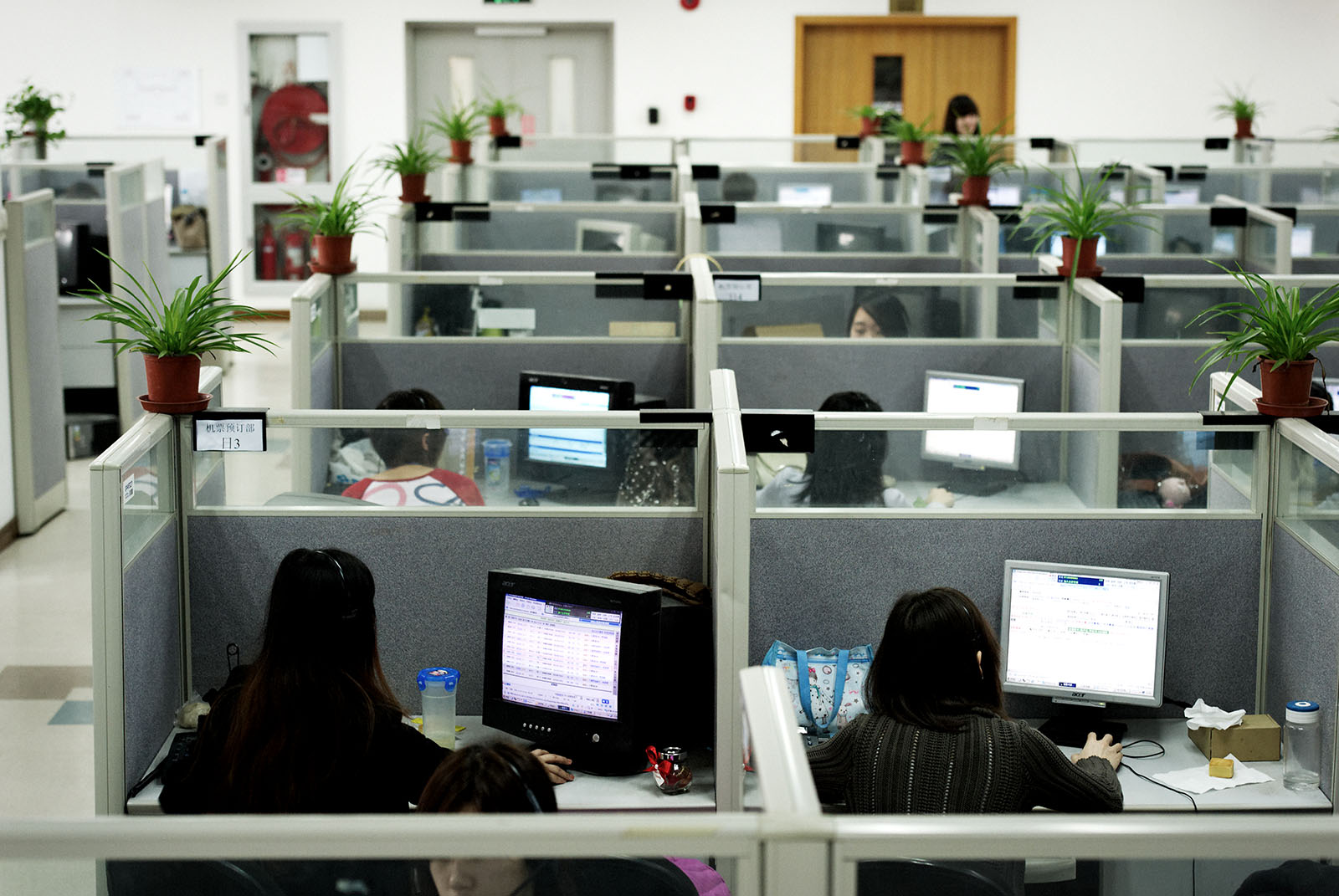 The implementation of this policy raises ethical questions about the limits of an employer's influence on the personal lives of employees. While companies have the right to establish guidelines for professional behavior, should they have the authority to dictate individuals' personal relationships and choices?
also read: Maldives Tragedy : Woman's Horrific Story About A Hotel Employee Trolling Her Shocked Internet!!
Proponents argue that employers have a vested interest in promoting a positive work culture that aligns with societal values. They contend that extramarital affairs can disrupt workplace dynamics, potentially leading to decreased productivity and interpersonal conflicts. Moreover, they argue that employers have a responsibility to uphold certain ethical standards and promote integrity among their employees.
On the other hand, opponents argue that employees should be judged solely on their work performance and professional conduct. They assert that an individual's personal life should be separate from their professional life and that imposing restrictions on personal relationships sets a dangerous precedent. They suggest that companies should focus on creating supportive work environments that encourage open communication and respect among colleagues.
Finding a balance between individual rights and organizational goals is crucial in addressing this issue. It is essential for employers to foster an environment that respects employees' privacy, while also maintaining a workplace culture that promotes integrity and professionalism.
also read: Hanuman Is Being Made To Watch This?? Outrage Over Adipurush Character
Companies should consider alternative approaches that emphasize education, communication, and support. Rather than imposing punitive measures, implementing programs that promote healthy relationships, work-life balance, and employee well-being can be more effective in addressing the underlying issues associated with extramarital affairs. Open dialogue, counseling services, and workshops on relationship building can help employees navigate personal challenges while maintaining professionalism.
The introduction of a policy by a Chinese firm to terminate employees engaged in extramarital affairs has sparked a heated debate surrounding personal lives and the role of employers in regulating such behavior. While the intention may be to cultivate a loyal and committed workforce, critics argue that it infringes upon individual privacy and personal freedom.
Here is the tweet below:
Chinese Firm pic.twitter.com/cziqb0YroP

— RVCJ Media (@RVCJ_FB) June 19, 2023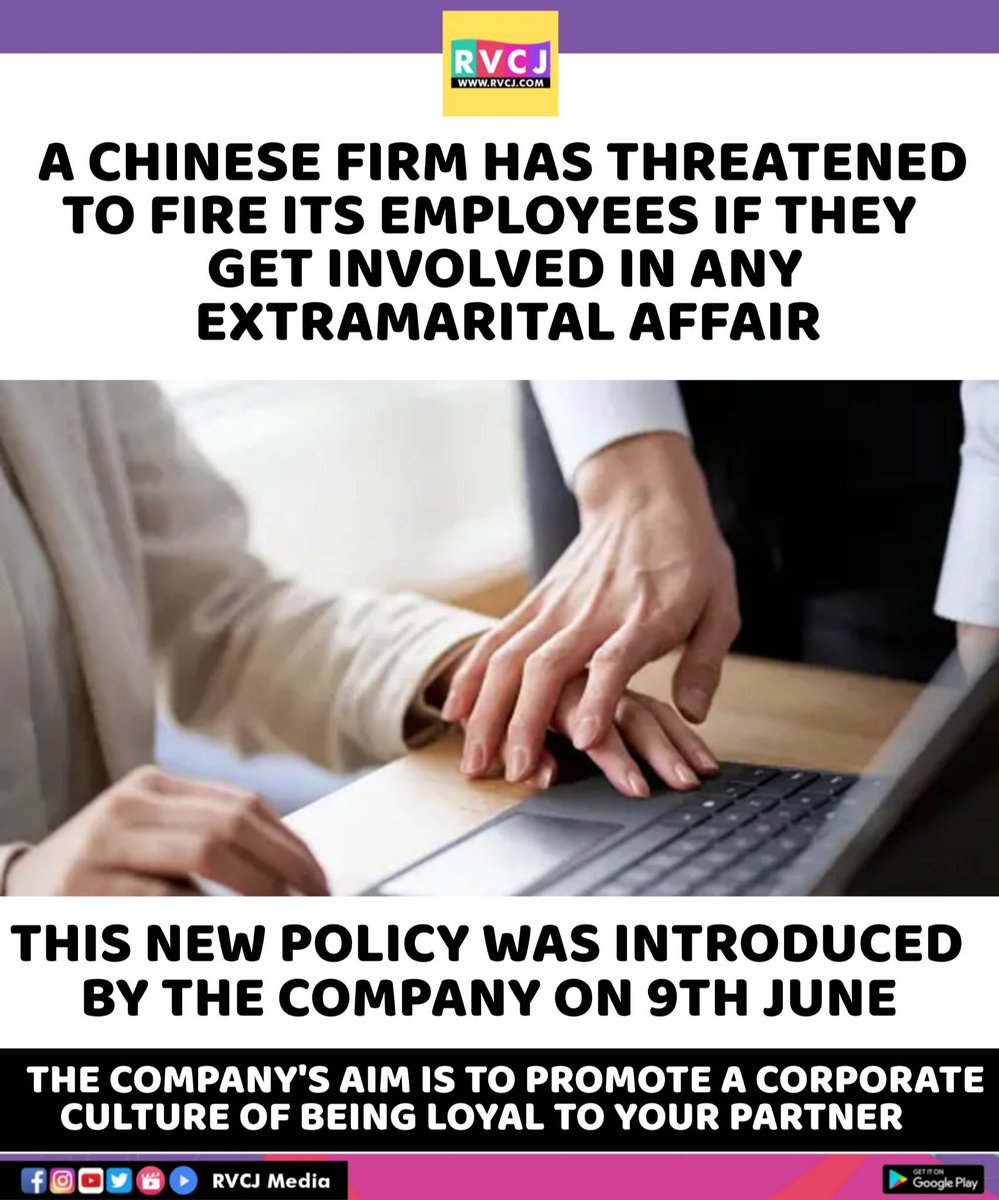 Creating a supportive work environment that values open communication, education, and work-life balance is crucial in addressing the concerns associated with extramarital affairs. Employers should focus on promoting ethical conduct through positive measures rather than imposing punitive actions that may encroach upon employees' personal lives. Ultimately, striking a balance between individual rights and organizational goals is essential to creating a harmonious and productive workplace.