Chief Minister's Comment On Ripped Jeans Irked Internet !!
Chief Minister
jeans
women
CM / Updated: 2021-03-22
14:25 IST
By Dhiwaharan
BJP leader Tirath Singh Rawat who was sworn as the Chief minister of Uttarkhand last week, came up with a statement against a woman who was wearing ripped jeans and boots while she was on a flight with her children. He also said that she works in an Non-government organisation, goes out in the society and has two children and wondered what values she would give them.
"If such women go out in the society to meet people and solve their problems, what kind of message are we giving out to society, to our kids? It all starts at home. What we do, our kids follow. A child who is taught the right culture at home, no matter how modern he becomes, will never fail in life." he said while elaborating about his opinion about the woman wearing ripped jeans.
[wp_ad_camp_1]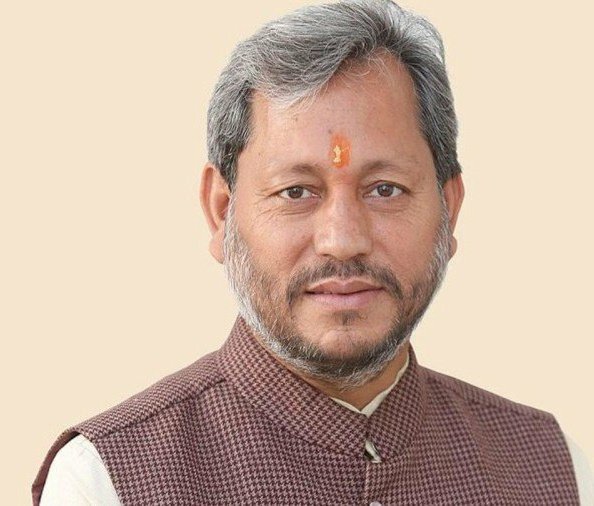 The comments he made created huge controversy in the social media platforms with several women, including politicians, influencers and celebrities condemning the Chief minister's statement. Hashtag "Ripped Jeans" continued to trend in the social media platforms for several days. Amidst the furore, Tirath Singh Rawat's wife Rashmi came in to support her husband. "He said that women's participation is unprecedented in building the society and the country. It is the responsibility of the women of our country to save our cultural heritage, save our identity, save our costumes," she said in a statement.
On seeing the outrage he caused, On Friday, Uttarakhand Chief Minister Tirath Singh Rawat said he apologises for the remark if it has hurt anybody. But at the same time, he repeated his objection to ripped jeans, saying he has no problem with jeans with but wearing "torn" ones is "not right".
Actor Sathyaraj's daughter Divya Sathyaraj came up with a statement condemning the Chief minister's opinion on torn jeans. "Mr Tirath Singh Rawat, stop telling us what to wear, I will wear my ripped jeans", said Divya Sathyaraj in her statement and released pics of wearing shorts and ripped jeans.
[wp_ad_camp_1]
"As a Periyarist, I strongly opposed what Tirath Singh Rawat had said about ripped jeans and women showing their knees. Divya Sathyaraj also stated that though many asked her not to post pics of her wearing shot or ripped jeans as an aspiring politician, she will never project an image that is not her.
Actor #Sathyaraj 's daughter #DivyaSathyaraj – a nutritionist and an aspiring politician has expressed her opinion against the comments of #UttarakhandCM about women wearing #rippedjeans @DoneChannel1 pic.twitter.com/M09yb4FG5R

— Ramesh Bala (@rameshlaus) March 20, 2021
"A lot of people advised me against posting images of mine in shorts and ripped jeans on my instagram stating that an aspiring politician should be seen in a cotton saree.l will never project an image that is not me. I truly believe every woman should have the right to wear what she wants…Mr.Tirath Singh Rawat, STOP TELLING US WHAT TO WEAR!!I will wear my ripped jeans." her statement read.
Check out some of the other reactions that surfaced regarding his statement :
BJP'S Uttarakhand CM Rawat made snide remarks at a woman for showing her knees through #rippedjeans. Hoy!
What are they showing? pic.twitter.com/vJwW3yhltL

— Prashant Bhushan (@pbhushan1) March 19, 2021
In a week we have been told:
-PM Modi is like Lord Ram
-Women wearing ripped jeans aren't sanskari
-India under US colonial rule for 200 years.
What is not heard:
-about banners asking non Hindus to stay away from 150 temples
-work to rehabilitate those affected by recent floods

— Priyanka Chaturvedi (@priyankac19) March 21, 2021
A mother wearing #rippedjeans can raise sanskari kids too.. #TirathSinghRawat #sanaskar pic.twitter.com/9UvhTUMEnj

— BeingSheNeha (@neha_she) March 22, 2021
[wp_ad_camp_1]
Ripped jeans will rule this world! #RippedJeansTwitter pic.twitter.com/qRdrbml5Ri

— Supriya Shrinate (@SupriyaShrinate) March 19, 2021
Tirath Singh Rawat has a problem with ripped jeans, but not his ripped knowledge of history!

— Navdeep Singh Jalbera (@NavdeepSingh_7) March 21, 2021
Ripped Jeans Ripped Knowledge pic.twitter.com/AqlsQDpQHo

— Swati Dixit (JCB Waali ) (@SwatiIKR) March 21, 2021
Uttarakhand CM thinks it was America that ruled us for 200 yrs

He also thinks ripped jeans gives wrong msg to the society

Seems like he lacks knowledge about both Freedom Struggle and Freedom of Choice

— Nehr_who? (@Nher_who) March 21, 2021