Cheran Got Extremely Angry On Government After Seeing This Meme !! Check Why!!
CM / Updated: 2019-06-12
12:10 IST
By Dhiwaharan
Cheran is an Indian film director known for his works in Tamil cinema. He is a four time National Film Award winner for Vetri Kodi Kattu (2000), Autograph (2004) and Thavamai Thavamirunthu (2005). He won four tamil Nadu State Film Awards and five South Filmfare awards.
[wp_ad_camp_1]
After the gap of about 4 years, Cheran released his film Thirumanam on March 1. However, the film didn't do well at the box office and the response was underwhelming.
Now the director is very much active in micro blogging social media site twitter where he often interacts with his followers about the current social affairs. Yesterday on seeing a  a meme about a farmer saving his cow from getting bitten from mosquitoes, the director reacted.
The caption of the post said that the farmer is suffering without rain and saving his cow despite of getting bites from the mosquitoes by sleeping in his field. It read as "மாட்டுக்கு கூட கொசுவலை கட்டி பாதுகாக்கும் விவசாயி மழை இல்லாமல் வானத்தை பார்த்த படியே இரவில் வயலில் கொசுகடியில் தூங்குகிறார்கள்"
மாட்டுக்கு கூட கொசுவலை கட்டி பாதுகாக்கும் விவசாயி மழை இல்லாமல் வானத்தை பார்த்த படியே இரவில் வயலில் கொசுகடியில் தூங்குகிறார்கள் #விவசாயிமகள் pic.twitter.com/v65HWDU6Zo

— தெனாவட்டு தமிழச்சி(கிராமத்துஇளவரசி ) (@MadhuBarathi) June 12, 2019
[wp_ad_camp_1]
On seeing this post Cheran who got angry wrote "இருக்குற மரத்தை எல்லாம் வெட்டிபுட்டு எட்டுவழிச்சாலை போடுங்க..
காடுகரையெல்லாம் குழாய் போட்டு எரிவாயு எடுங்க..
மழையும் பேயாது ஒரு … பேயாது
ஆனால் அந்த மாட்டுக்காக கொசுவலை கட்டிய விவசாயிய பாராட்டலாம்.. அது கிராமத்து மனசு.. டுவிட்டர்வாசிகளுக்கு புரியுமா…"
இருக்குற மரத்தை எல்லாம் வெட்டிபுட்டு எட்டுவழிச்சாலை போடுங்க..
காடுகரையெல்லாம் குழாய் போட்டு எரிவாயு எடுங்க..
மழையும் பேயாது ஒரு … பேயாது
ஆனால் அந்த மாட்டுக்காக கொசுவலை கட்டிய விவசாயிய பாராட்டலாம்.. அது கிராமத்து மனசு.. டுவிட்டர்வாசிகளுக்கு புரியுமா… https://t.co/UNy4gEE9L0

— Cheran (@directorcheran) June 12, 2019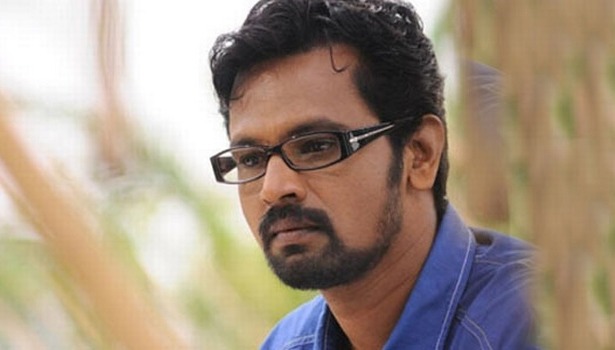 He also added one more opinion of him about the farmer who saved his Cow by having it surrounded by mosquito net :
இந்த விவசாயி தெய்வமா பாக்குற மாட்டை அடிச்சு சாப்டுறேன்னு சொல்ற உலகத்துல … அந்த கொசுக்கடில இருந்து மாட்டை பாதுகாக்க நினைக்கிற விவசாயி எவ்வளவு பெரிய மனுசன் இல்ல..
வாடிய பயிரை கண்டபோதெல்லாம் வாடினேன்னு சொன்ன வள்ளலார் பூமியிது… வேற யார் பூமியும் இல்ல… https://t.co/UNy4gEE9L0

— Cheran (@directorcheran) June 12, 2019
Director Cheran has churned out many blockbusters like Autograph, Pandavar Bhoomi and Vetri Kodi Kattu. Check out some of the reactions for his comment :
அண்ணா எங்க அண்ணி வீட்ல 24 மணி நேரமும் காத்தாடி ஓடிட்டே இருக்கும் பசு மாட்டிற்க்கு……

— Senthan Guru (@guru_senthan) June 12, 2019
[wp_ad_camp_1]
Sir, humans are now fully into exploitation of all resources. My question is always why people who underwent appropriate education are not fighting for it? Example, what is the role of all Agri graduates when fertile lands are destroyed in the name of development?

— 🌷Dr.R.Vinodh Rajkumar (@vinodh_rajkumar) June 12, 2019
விவசாயிக்கு பாராட்டுகள்…தமிழக அரசுக்கு கண்டனங்கள்…

— சதீஷ் துளசிங்கம் (@thulasi_sathish) June 12, 2019
What do you think on these statements of Cheran ?? Comment your views below !!