The new traffic rules which slams heavy penalty amounts on the citizens for breaking rules does not consists any rule to restrict the illegal hoardings in roadways is what most of the people in social media are fuming about after the news of Subashree's death surfaced.
[wp_ad_camp_1]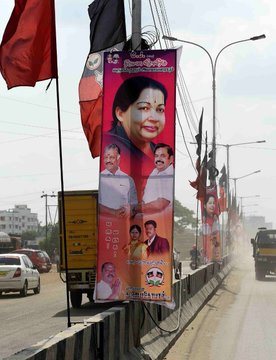 The 23 year old was returning to her home in her two wheeler from her office in Perungudi. A wedding banner of an AIADMK fuctionary's son placed at the center median at 200 feet road in Pallikaranai fell over her and was immediately run over by a water tanker lorry that was behind her vehicle on Thursday afternoon. Subashree was planning to study in Canada from October to pursue her higher studies says reports. The banner that fell on her was erected by C. Jayagopal, an AIADMK functionary, for his son's wedding at a nearby marriage hall.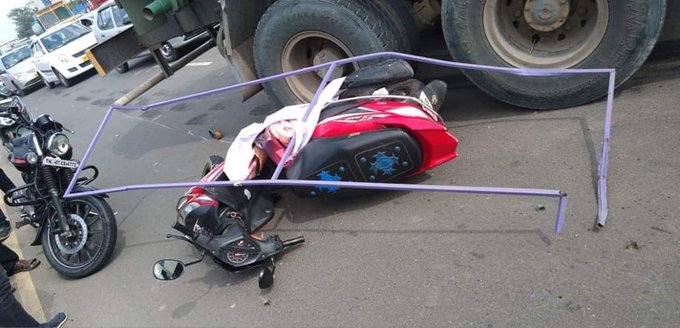 Manoj, the lorry driver was immediately arrested for rash driving and causing death due to negligence. The officials of Chennai corporation lodged complaint against the political funcionary after which a senior police official said that action would be taken against them. The recent update says that officials have sealed the shop which printed the banner. AIADMK functionary Jayagopalan also booked by police under sections 279, 336 and 304 A of IPC.
[wp_ad_camp_1]
What a mockery 🤦‍♂️🤦‍♂️ https://t.co/aPLtGF5d8R

— Prasanna (@Prasanna_actor) September 13, 2019
This news created massive outrage as people slamming the politicals who erect banners for every small event they are associated with despite of several warnings and bans from High court.
The occurrence of such crashes by banner on d road is becoming a regular story😡

Despite multiple orders by d Madras HC to remove all banners/hoardings that block traffic flow & multiple loss of life caused by such obstructions #AIADMK #WhoKilledShubashree 🕯😢@ikamalhaasan pic.twitter.com/j7eIMgMkyx

— மஹா ◎fficial 🌹 (@its_mahaoffc) September 13, 2019
To all arivujeevis who are discussing if subhasree was wearing a helmet at the time of the incident, wear a helmet, and let someone throw a heavy object on you while you are driving, go under a lorry and apdiye poidu. Because you will also die. #WhoKilledShubashree

— Shanjana Vakeeswaran (@shanjvakee) September 12, 2019
Bcos of a banner a girl has lost her life 2day .Now who is going to be responsible for this? This may happen to anyone in future too .As a responsible citizen i wear helmet while i ride the bike.will it save me from banners?Or roads with ups and downs?pls make us feel safety.

— bladeshankar (@bladeshankar) September 12, 2019
Highcourtavathu. mayyiravathu kind of attitude & political madness killed #Shubashree.

Let #MHC issue a non bialable arrest warrant to arrest newly wedded bride & groom, politician father, Cops, SI, & Municipality officers of that areas under murder case. #WhoKilledShubashree

— Wasee Chundeli (@WaseeChundeli1) September 13, 2019
[wp_ad_camp_1]
In 2017, Ragupathy Kandasamy, a 30-year-old software engineer back home in Tamil Nadu's Coimbatore from the US to meet a prospective bride, died when his motorcycle crashed into a temporary wooden hoarding set up on a road by the ruling AIADMK for its MGR centenary celebrations. As Mr Ragupathy hit the structure and fell from his bike, a truck ran him over.