Chennai Police Prevented Man From Entering Commissioner Office For Wearing "Lungi" !!
By Dhiwaharan
Internet called out Chennai Police for not allowing a man to enter commissioner office just because he was wearing "Lungi". The man who was identified as Kolanjiappan who belongs to the Karuvar community of Thanjavur district, is related to "Rajakannu" based on whom the film "Jai bhim" of actor Suriya was made. He was trying to enter the commissioner office to file a case regarding the movie and was denied entry as he was wearing a "Lungi" and a shirt.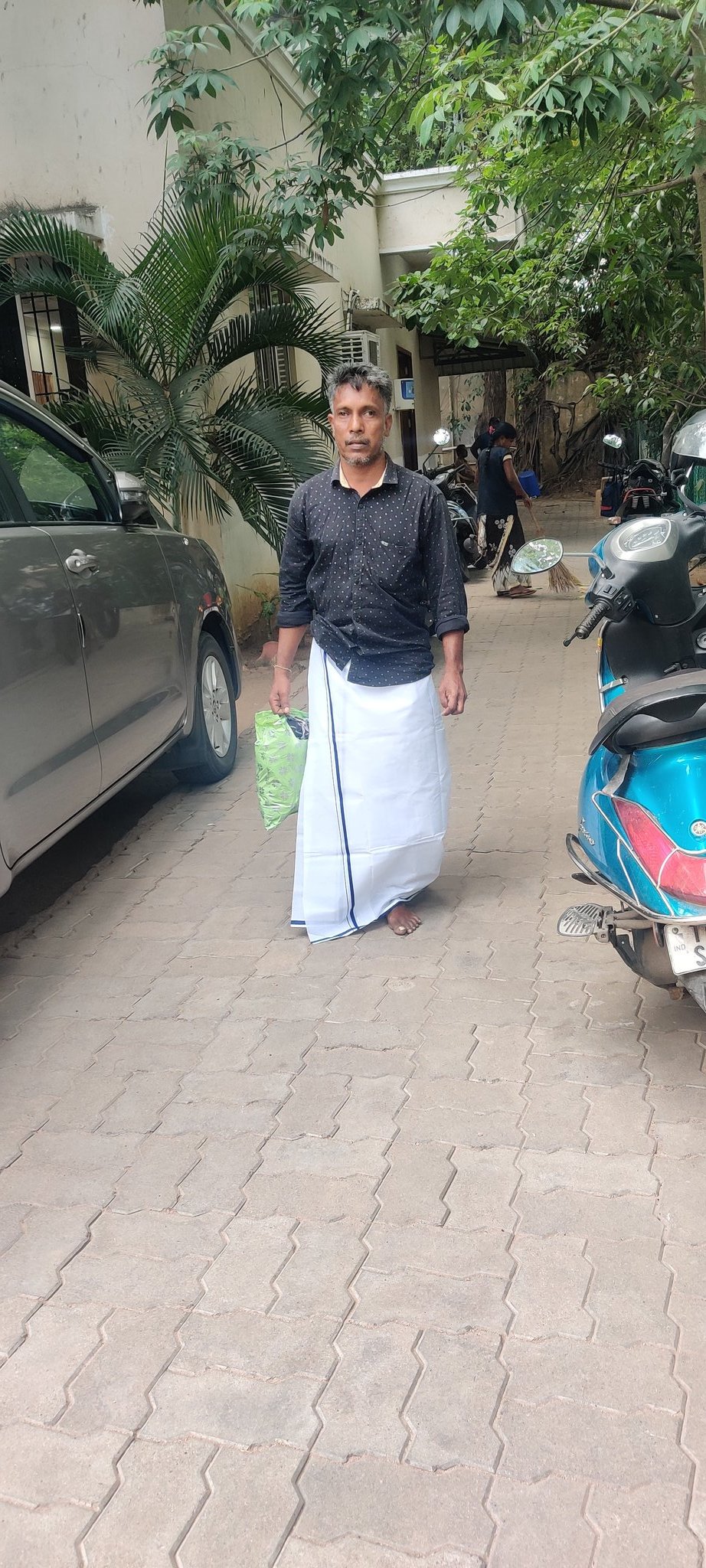 Reports suggests that Kolanjiyappan asked the police about this and received a reply from the officials who said "We have a rule, according to which we do not allow people who come wearing a lungi". He reportedly informed the reporters about the same and they immediately went to the nearby shop and bought a while dhoti and gave it to the individual.
ஜெய்பீம் கதையின் உண்மையான ராஜாகண்ணுவின் உறவினர் குளஞ்சியப்பன். புகார் அளிக்க @chennaipolice_ கமிஷ்னர் அலுவலகம் வந்தவர் லுங்கி கட்டியிருந்ததால் அனுமதிக்க மறுத்தனர். எதிரே பெரியார் திடலில் உள்ள எஸ்.எம். சில்க்ஸில் வேட்டி ஒன்றை வாங்கி அணிந்துக் கொள்ள செய்த பிறகு அனுமதித்தனர். pic.twitter.com/2Wzm8HCOVC

— Saravanakumar (@Saravananjourno) August 12, 2022
After wearing the dhoti, Kolanjiappan went to the commissioner office to file his complaint. Lawyer of Kolanjiyappan, while speaking to media, had said "There are various problems in the regulations of the Police commissioner's office. It is unacceptable for the police to send back a complainant for wearing a lungi, especially when the common people have no choice other than wearing what they have. The commissioner should simplify this procedure and allow common people to come and go in their own clothes"
"Don't ordinary people who wear lungi have access to the commissioner office ? Is this a star hotel to impose restrictions on what kind of outfit an individual should wear ?" a journalist questioned whereas another online user said  "If there is ban for lungi then ban manja pai also"
Check out some of the reactions below :
லுங்கி ஒரு உடை இல்லையா? லுங்கி அணிந்து வரும் சாமானிய மக்கள் கமிஷ்னர் அலுவலகம் வரக்கூடாதா? உடைகளுக்கு கட்டுப்பாடு விதிக்க இது என்ன நட்சத்திர விடுதியா? @chennaipolice_ @tnpoliceoffl

— Saravanakumar (@Saravananjourno) August 12, 2022
எனக்கு என்ன பயம் வருதுனா… நம்ம இங்க போட்டதை பாத்துட்டு ஓ துரை வேட்டி கேட்டுறதே கம்பலைன்ட் ஆகுற அளவுக்கு பெரிய ஆலோனு.. மனுவை கெடப்புல போடாமல் இருந்தா சரி

— N.Thenesh Anand (@TheneshAnand) August 12, 2022
போலீஸ்காரர்கள் லுங்கியை கட்ட மாட்டாங்க அவங்க வெள்ளையர்கள் உடுத்தும் பைஜாமா தான் போட்டு தூங்குவாங்க

— JohnSebastinraj. A (@asebastinraj2) August 12, 2022
If there is ban for lungi then ban manja pai also

— Ananth Antony (@ananthfeb2022) August 12, 2022
ஏழையாக இருந்தால் லுங்கியில் வரகூடாது
அதுவே பணக்காரனாக இருந்தால் டவுசரிலும்,ஸ்லிவ்லெசிலும் வரலாம் இதான் இன்றைய நிலைமை 🤔

சாமானியனுக்கு சட்டம் ஒரு எட்டா கனி @tnpoliceoffl 🥲 https://t.co/VWxRQbScHt

— Alfy DINESH (@alfy_dinesh) August 12, 2022
5 Star Hotel Bar ஆ டா வெச்சு நடத்தறீங்க Dress Code லாம் போட சொல்றதுக்கு?
கம்பளைண்ட் கொடுக்க அவசரமா வர்றவன் கைல கிடைக்கறத எடுத்து போட்டு வருவானா இல்ல உக்காந்து ட்ரஸ் செலக்ட் பண்ணுவானா? போலீஸ உக்கார வெச்சு மொத Class எடுக்கணும்.. அப்றம் அவிங்க மத்தவங்களுக்கு ஏதும் சொல்லட்டும்.. 🤦‍♂️🚶 https://t.co/pVVlCH6oJd

— தோழர் ஆதி 😎🔥 (@ThozharAadhi) August 12, 2022
Dresscode for registering complaints 👌👌good governance
Online complaints ல எலைட் களுக்கு கொடுக்குற முக்கியத்துவத்தை சாதாரண மக்களுக்கும் கொடுங்க. நீ போட்ருக்க ட்ரெஸ் சரி இல்ல
அது இது ன்னு அலையவிடாதீங்கயா https://t.co/h4ONPAqDpk

— ☭☭VIP☭☭ (@anand_comrade) August 12, 2022
A year or ago went to complain about a Traffic offence directly after the incident & was asked how I could be wearing shorts & enter a station. Dept. should give a dress code to citizens, while they continue to wear bathroom slippers & sandals instead of shoes. @chennaipolice_ https://t.co/5Nlx0XRC8X

— Durgesh Haridas (@thegouyalle) August 12, 2022