Chennai Man Masturbated In Public MTC Bus During Broad Daylight !! Disgusting Video Captured By A Girl Student !!
CM / Updated: 2018-12-02
03:21 IST
By Dhiwaharan
Most guys, at some point in the height of puberty or a crisis of sexual arousal, have masturbated in a weird place. But for the most part, people try to avoid doing it in public.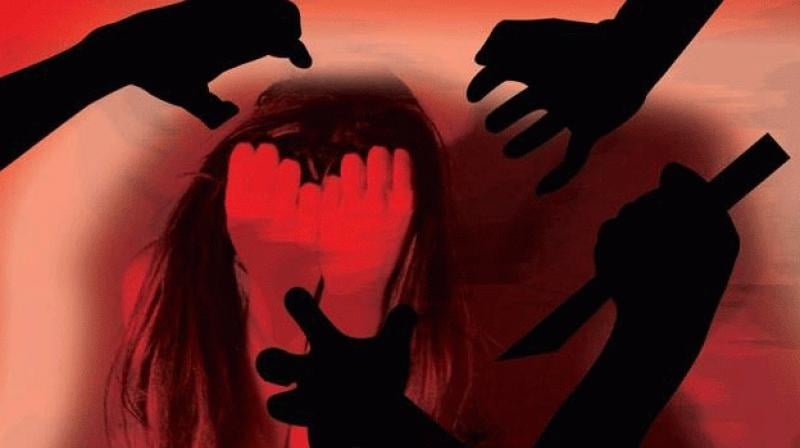 In our country, for past weeks we kept on hearing stories about men jerking off in public without even knowing that their disgusting act was being recorded as video in someone's phone.
[wp_ad_camp_1]
Is it that much more pleasurable to do it in public? Like eating sandwiches at a picnic as opposed to at home? But we also know that public masturbators needlessly involve others in their picnic so it can't be pleasure alone.
In a bizarre incident, a Chennai man who was travelling in a government bus caught masturbating. A college studying final year student sensed something fishy with the man sitting near her. Initially Priya* ignored him like she would do with the other men as it is common now to face such frequent stares from them.
At one point, the girl seemed to feel something really strange with the man to which she responded by turning on her mobile camera in order to see what he is up to. Without facing his side, the student recorded the incident and utterly shocked to see the man masturbating in the video.
As soon as witnessing the video, she reportedly left her place and mingled with the crowd to save herself. The most devastating fact about the incident is that the accused was already caught doing this in public in front of another woman which was revealed when Priya* posted about this incident in her Facebook account.
Talking to Chennai memes, Priya* said "Not only women, a lot of men also going through these kind of embarrassments and abuses in public transports. It is we who are dreaming that such incidents are taking place only in North India but lot of girls in Chennai are suffering due to this issue."
[wp_ad_camp_1]
"Sholinganallur must be his residence or work place because that woman who raised the accusation against him also witnessed him in the same place" added Priya* who wants to create awareness among people, especially among girls to prevent them from such terrible incidents.
Priya* posted it on her facebook account which was reached several people as soon as uploaded but was removed from facebook the next day due to a number of people reported the post. Her facebook post read "The post is to let people know wat is happening in the so called safe city, and to warn the predators.
Don't prevent your girls from going out in the name of protection……… Teach them to defend themselves and scare those whoever harm them in any means.
So here again………
NOV29, 2018
Bus Route – B19 (from kelambakkam to sholinganalur)
Time – 1:40 pm (video taken)
It was a broad daylight maybe 1:30 pm, I was going home in an MTC bus asusal. Sitting in my usual fav spot with headset on and gazzing through the window. This guy, I never noticed when he got into the bus. He was sitting exactly parallel to me near the other window. He was staring at me then and there and I didn't mind, being a girl and getting random stares are very common. I felt something was not correct and felt a bit strange. I realized that man was jerking off sitting inside the bus shamelessly. I went blank and I couldn't react or do something. All I did was took a video and moved away from that place. I was shivering and I couldn't do anything and went to the front of the bus. In a matter of seconds he vanished just like that after getting down. Only after getting down I realized that I should have shouted or informed the ticket collector.
No matter how brave and strong you are there is a point where you can't do anything and just go blank. It's easy to tell others that she/he could have done this or that, but being in that situation it's not easy.
To all the men and women out there who have faced these kinds of similar issues it's absolutely okay to tell the world which clears all the thoughts and shame the culprit. Because IT'S NOT YOUR FAULT.
To all the sexual offenders, predators, flashers or whatever name it be, look before what you are through. One day or the other you ll be facing the life deciding consequence.
# Please don't show pity on me or feel bad for me.
Make that Guy famous, Let him pity himself for his shameless actions.
# Don't comment, Just share the video.
A special thanks to all those brainless idiots who have reported my prior post…… "
🙂🙂
This is a most disgusting act of nuisance that an individual can face. Infact cases of public masturbation can be filed under Section 354 of the Indian Penal Code (IPC), which deals with "assault or criminal force to woman with intent to outrage her modesty", Section 509 which deals with "gesture or act intended to insult the modesty of a woman", and/or Section 268, which handles cases of public nuisance.
[wp_ad_camp_1]
But nowhere in the IPC or Indian law for that matter, 'public masturbation' is listed as a crime. Let's hope for the time to change.
*Names are changed.