H. Raja of BJP party who is known for grabbing headlines by criticizing leading Tamil stars, recently came up with tweet mocking actor Suriya for releasing his film "Jai Bhim" in several languages including Hindi. Raja said that Suriya is restricting his children not to learn Hindi language but releasing his film in the same to consume revenue. In return, Suriya, instead of making a valid reply or explanation, "liked" his tweet and left his fans to handle the rest. Generally, H.Raja's tweets against Tamil films and its lead actors would be considered as one of the promotional activity of the film.
[wp_ad_camp_1]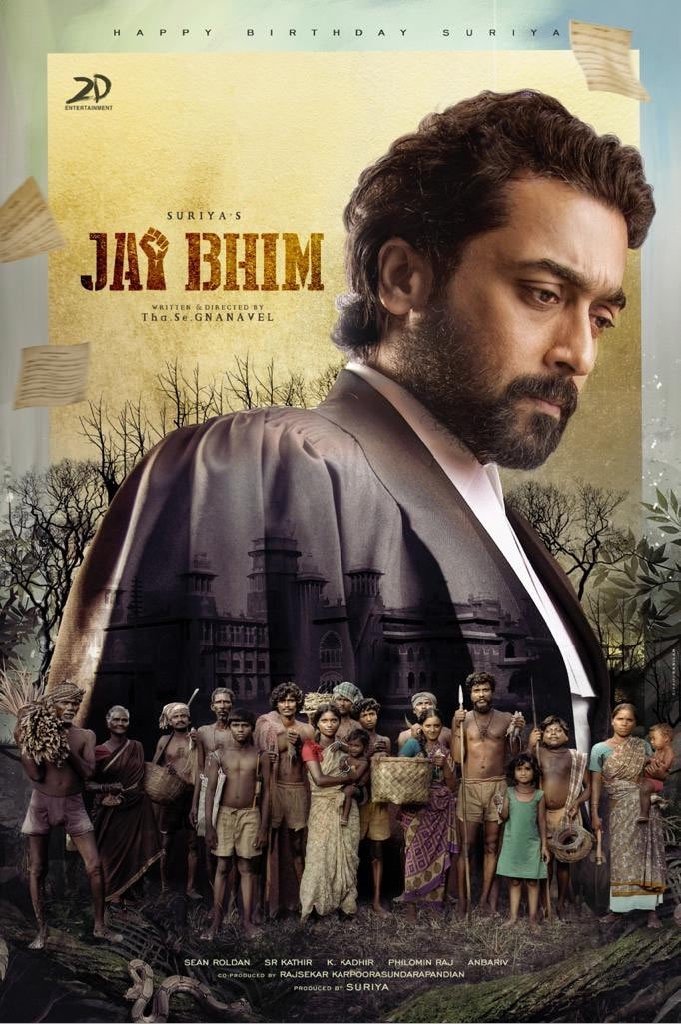 "Jai Bhim" released on Amazon Prime on 1st of November with much expectations among fans. The film is getting humongous amount of positive response from fans and is being widely watched due to the word of mouth. Based on a true event that happened in the year 1995, the film concentrates on showing light to the hardship people of tribal community went through at that time. Exposing the police brutality, the film shows how lawyer Chandru won the case without receiving a penny from his client who is a wife of the victim. Though the incident took place 25 years ago, it looks still relevant due to the police atrocities that are still taking place in the state.
Directed by T.J Gnanavel, the film is produced and performed by actor Suriya under his own banner 2D entertainments. Actor Kamal Haasan, after watching the film, said that the film made him shed tears. He appreciated Suriya, Jyothika and the crew members of the film for stretching their voice for the oppressed through their product. Ranjith, through his tweet, said that many more films about many more Rajakannus will be releasing in Tamil cinema in the coming days. Director Karthik Subbaraj also uploaded a tweet in his twitter space supporting the film. Many other celebrities lauded the film, running time of which is 2 hours 44 minutes.
[wp_ad_camp_1]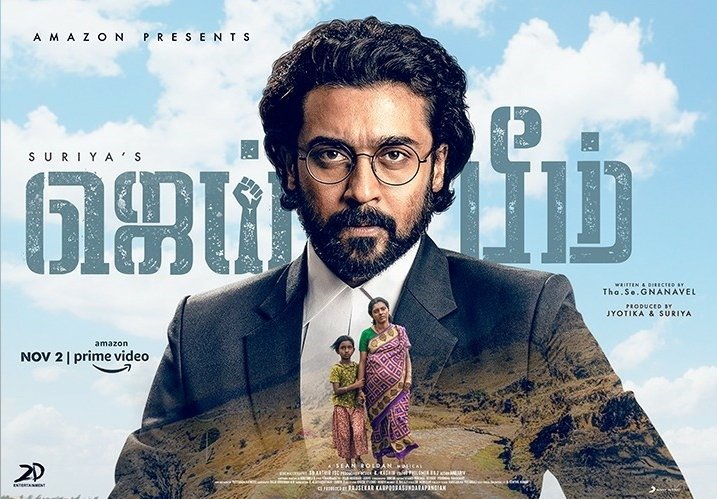 Politician H. Raja, in a tweet that was uploaded on 3rd of November, said that Suroya is a selfish as he is releasing his film in 5 languages after influencing his children not to study three languages. Check out his tweet below :
நம் குழந்தை 3 மொழி படிக்கக் கூடாது என்றவர் தன் படத்தை 5 மொழிகளில் வெளியிடுவாராம். சுயநலமிகளை புரிந்து கொள்வோம். pic.twitter.com/nHRXKw4sjj

— H Raja (@HRajaBJP) November 3, 2021
Many twitter users schooled Raja in the comment section, saying that he is only providing his film in five languages to make the people of the respective regions to watch and not forcing Hindi speaking audience to watch the film in Tamil or the vice versa. Meanwhile, after seeing the tweet of Raja, actor Suriya, instead of putting efforts to reply or give clarifications, simply "liked" the tweet and moved on to make the tweet reach wider.
Here's the screen shot :
The actor, probably would have thought that the tweet of Raja will help the film's promotion before "liking" it. Check out some of the reactions his online activity received :
Looks like @Suriya_offl is enjoying free promotion of #JaiBhim 😂😌🔥 pic.twitter.com/aVZhbupqT5

— ❤️Aradhana❤️ (@_am67__) November 3, 2021
[wp_ad_camp_1]
If you baad @HRajaBJP
Im your Dad
~ @Suriya_offl 🦁 pic.twitter.com/VZiE90aoeD

— Dázåī ✨ (@itz_tensai) November 3, 2021
Thug Life @Suriya_offl Anna 😂💪@HRajaBJP Cheers 😂🤭 #jaiBhim #EtharkkumThunindhavan pic.twitter.com/wfygTindMQ

— ᎶᎧᏦᏬᏝ கிரிஷ்ᴱᵀ (@GokulVK18_SFC) November 3, 2021
Suriya liking this tweet shows how stupid the tweet is! Releasing a movie in 5 languages mean anyone can watch it comfortably in their mother tongue! There's nothing selfish here @BJP4India @BJPFails_ @Suriya_offl @HRajaBJP #JaiBheem pic.twitter.com/Fl2SxogziK

— Kreuger (@Dinesh_Ignatius) November 3, 2021
That one like by @Suriya_offl anna symbolically means he has sent a box of Burnol & Vaseline to @HRajaBJP's house to apply on his back!

Down to earth #Suriya na for taking care of his Burnol expenses ♥️#JaiBhim #EtharkkumThunindhavan https://t.co/NaXTgrLDeG

— ッ (@anbAAna__fan) November 3, 2021
Surya's Mind voice while liking the post "நீங்க ட்வீட் போட்டு எதிர்த்திங்கனா, I think I have done something really good". 😂

#JaiBhim @HRajaBJP @Suriya_offl pic.twitter.com/JwfKn0nOh5

— Padma Priya (@priyaganesan02) November 3, 2021
@Suriya_offl mind voice be like:Entha 🤱💥 vera pic.twitter.com/sSbqC4EPOz

— John.C (@JohnC54819926) November 4, 2021
Just one like 😂😂😂
Tq for free promotions @HRajaBJP@Suriya_offl https://t.co/sf28UbVsKU

— Tharun Karthi (@TharunKarthi_) November 3, 2021
H.Raja postக்கு லைக் போட்டு வெச்சிருக்கார் சூர்யா..

சேட்டை.#Suriya #HRaja pic.twitter.com/rI2As4wc9o

— Anandakumar M (@AnandAathiraa) November 3, 2021