Celebrities Mourned For The Demise Of Thoorigai !!
Written by Dhiwaharan Published on Sep 10, 2022 | 13:29 PM IST | 93
Follow Us
Comments: 0
Celebrities from the entire Tamil film industry are mourning over the demise of Thoorigai, daughter of Kabilan. From director Seenu Ramasamy to actress Kasthuri, many personalities who work in the industry, came up with posts in their respective social media handles to express their condolence.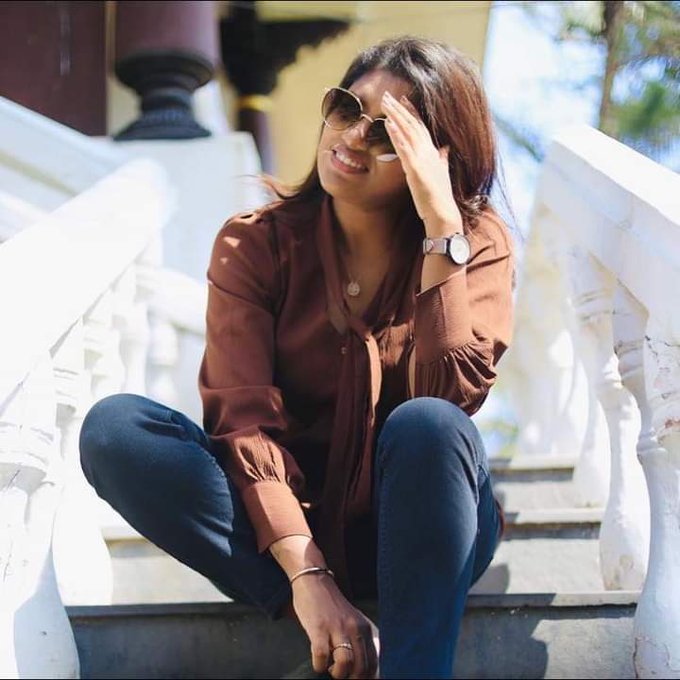 On Friday night, a report about Famous Tamil lyric writer Kabilan's daughter 's death surfaced in media. Named as Thoorigai, the youngster who is a costume designer by profession hanged herself, says reports. The reason for the decision made by Thoorigai is unknown and the police officials are currently investigating the case.
பிரபல பாடலாசிரியர் மகள் தூக்கிட்டு தற்கொலை.. திரையுலகினர், ரசிகர்கள் அதிர்ச்சி! #lyricist #Kablian #thoorigai #suicide pic.twitter.com/cnmOvUzLVS

— Polimer News (@polimernews) September 10, 2022
Renowned lyricist Kabilan predominantly works in Tamil film industry. He has written lyrics for films such a "Ponniyin Selvan", "Pisasu 2" which are going to hit the screens soon. "Sarpatta Parambarai", "Psycho" are some of the recent works of the lyricist. He has written more than 500 songs in his career. Now, the news about his daughter Thoorigai hanging herself in their house which is located in MMDA, Chennai has caused a huge shock among the industry people.
Thoorigai has been working as an Institutional Editor for a magazine named "Being Woman" which is specially being published for women. First edition of the magazine was released by directors Pa. Ranjith, Cheran, actress Vimala raman in the year 2020. Apart from being a writer, Thoorigai was also working as a stylist and costume designer.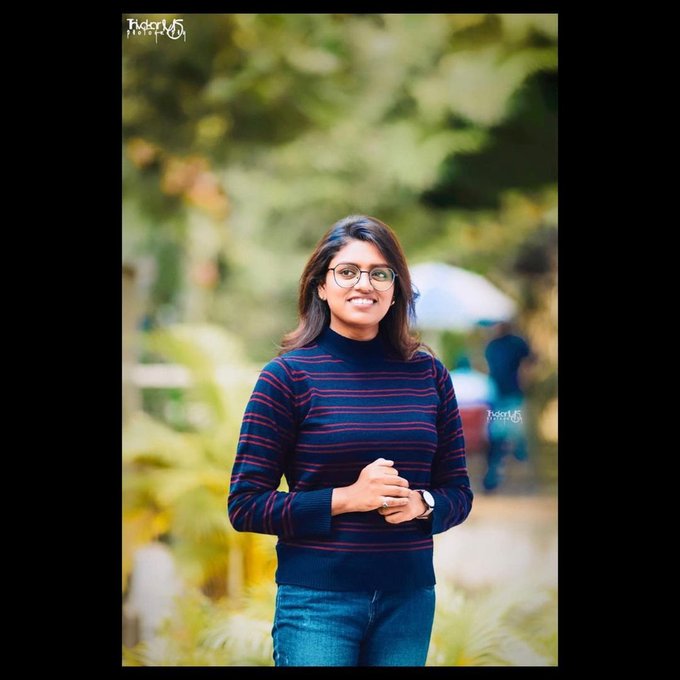 Now, it has been reported that the youth found hanging in the ceiling fan of her room in her house. Body of Thoorigai Kabilan is currently placed in a private hospital located in Saligramam, Chennai. According to News 18, Thoorigai was staying in her house for past few days and was seen depressed. Police have confiscated the cell phone of Thoorigai and are involved in investigating about the case.
Many fans and celebrities are expressing their condolence over the demise of the young talent. Here's their tweets :
வீட்டில்
பெண் குழந்தை
அண்ணனுக்கு தங்கை,

தங்கைக்கும் தம்பிக்கும்
அக்கா,

தாய்க்கு
மகள்,

தந்தைக்கு
அதுவும் ஒரு தமிழ் கவிக்கு அவள்
தெய்வம்..

🙏 🙏

ஆழ்ந்த இரங்கல் கவிஞர் @KaviKabilan2

எழுத்தாளர் & உடை வடிவமைப்பாளர்@thoorigai_k க்கு
கண்ணீர் அஞ்சலி

— Dr.Seenu Ramasamy (@seenuramasamy) September 10, 2022
தற்காலிக உணர்வுகளை சமாளிக்க நிரந்தர முடிவுகளை எடுக்க வேண்டாம்.#GoneTooSoon #RIP pic.twitter.com/CEuURxuC8U

— Aari Arujunan (@Aariarujunan) September 10, 2022
தன் உயிருக்கினிய அன்புமகளைப் பறிகொடுத்துவிட்டு, பேரிழப்பில் சிக்கித்தவிக்கும் தம்பியை ஆற்றுப்படுத்தவும் தேற்றவும் சொற்களின்றி கலங்கித்தவிக்கிறேன். கொடுந்துயரில் சிக்குண்டிருக்கும் தம்பி கபிலனுக்கும் அவர்தம் குடும்பத்தாருக்கும் ஆறுதலைத்தெரிவித்து, துயரத்தில் பங்கெடுக்கிறேன்.
(2/2)

— சீமான் (@SeemanOfficial) September 9, 2022
கவிஞர் கபிலன் அவர்கள் மகள் மரணம் என்ற துயர செய்தி கேட்டு உறைந்து போயுள்ளேன். கண்களில் மின்னல், முகத்தில் புன்னகை…. அந்த அழகு பெண் எதற்கு தன்னை தானே மாய்த்து கொள்ள வேண்டும்? தற்கொலை எப்போதுமே எதற்குமே முடிவல்ல… பிரச்சினைகளின் ஆரம்பம். No words to express my shock and sadness.

— Kasturi Shankar (@KasthuriShankar) September 9, 2022
Pappa is dis d way to go..2days kuda illa video call panni..is dis d punishment u have given has..@thoorigaikabilan miss u pappa.. y u made has cry?? Can't u call up! pic.twitter.com/INJA1AfYpS

— Sharanya Nagh (@BoomiNag) September 9, 2022
மக்கள்கவி கபிலன் அவர்களின் அன்புமகள் #தூரிகையின் மறைவு பெருந்துயரமளிக்கிறது.
செப்-16 அன்று அவரது #BEING_WOMEN இதழின் சார்பில் நடைபெறும் நிகழ்வில் பங்கேற்கும்படி அலைபேசிவழி எனக்கு அழைப்பு விடுத்தார். தன் தந்தையைப்போல பெரும்புகழுடன் பெருமகிழ்வுடன் வாழவேண்டிய இளநங்கைக்கு வீரவணக்கம். pic.twitter.com/fe2jUZzZNL

— Thol. Thirumavalavan (@thirumaofficial) September 10, 2022
Gone too soon #Thoorigai! We are supposed to collab.. shattered to hear this. You could've reached out to ur loved ones and poured ur heart out. This is not a solution!

— Aishwarya (@Aishwarya12dec) September 9, 2022