Celebrities Getting Slammed For Paying Condolences To Kannada Superstar Puneeth Rajkumar !!
CM / Updated: 2021-10-29
14:16 IST
By Dhiwaharan
Reports on Kannada actor Puneeth Rajkumar getting hospitalized after suffering a heart attack are flooding in Internet. He was reportedly rushed to a private hospital in Bengaluru and is getting treatment in the ICU ward. A group of doctors are constantly monitoring him and are treating him, says reports. An official health update is expected from the hospital doctors about the actor who is 46 years old.
[wp_ad_camp_1]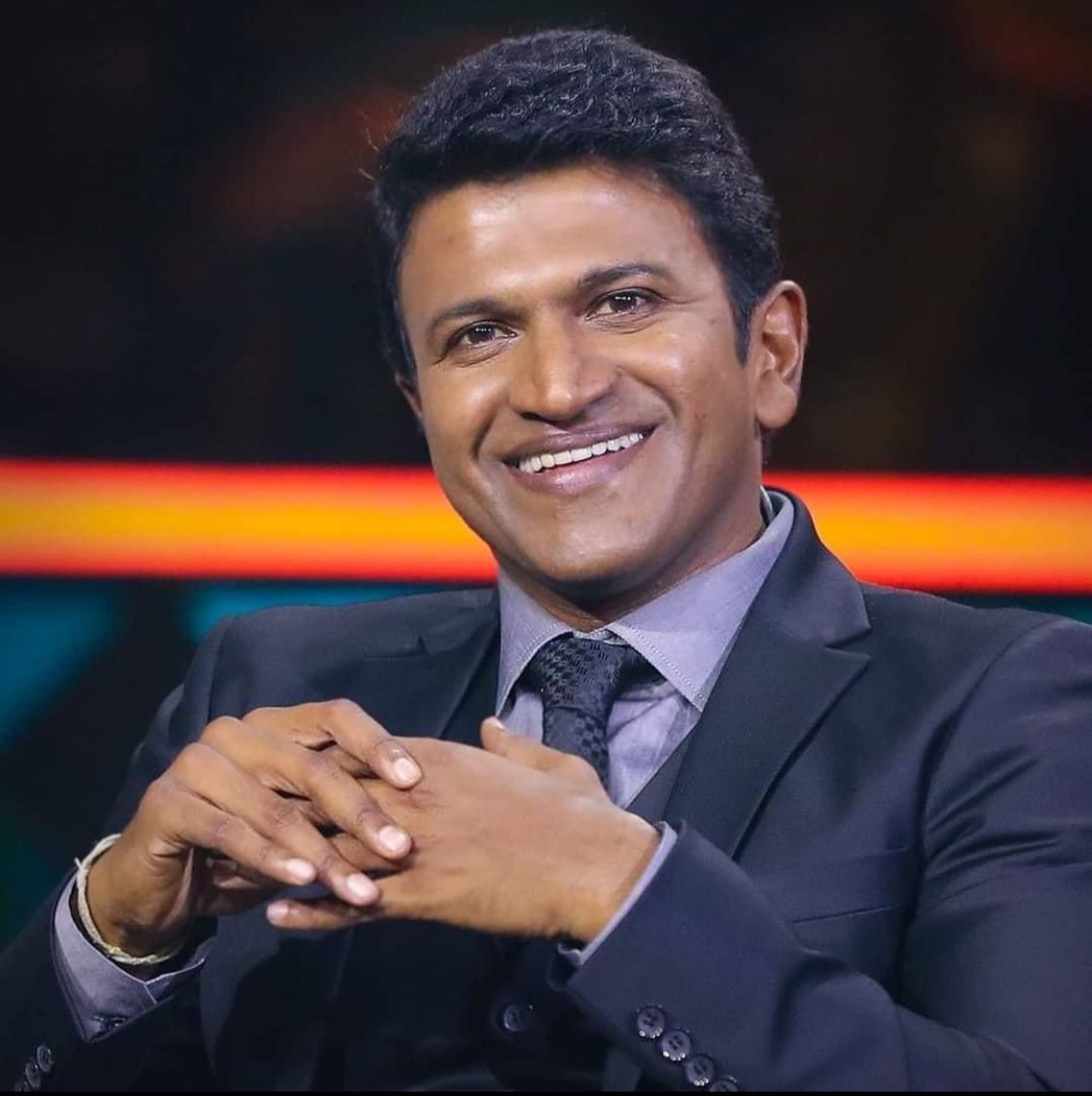 Karnataka Chief minister Basavaraj S Bommai reached Vikram hospital to check on Puneeth Rajkumar. Fans of the actor and his co-workers are praying the actor to get speedy recovery. Fondly called as "Appu" by his fans, Puneeth is a son of legendary actor of Rajkumar. He has acted as a hero in 29 plus films. Entering film industry as a child artist, he won national award for acting as a child in the film "Bettada Hoovu" in 1985.
Hashtags such as "Appu Get Well Soon", "Puneeth Rajkumar" are trending in the micro blogging social media platforms for the speedy recovery of the Kannada actor. While hundreds of fans are praying for Puneeth's recovery, a number of celebrities starting paying condolences, denoting that the actor died. "OMG!!!!!!!! Nooooooo. This can't be true! How can this be? My deepest condolences to the family. May your soul rest in eternal peace. Gone too soon" actress Lakshmi Manchu said in her tweet and actress Priya Anand uploaded a tweet writing "The nicest person I've had the honor of crossing paths with… My Raajakumara"
[wp_ad_camp_1]
Bollywood star Sonu Sood uploaded a tweet saying that he feels heartbroken and Tamil film maker Vignesh Shivan uploaded a picture of Puneeth by adding empty dots.
Check out their tweets below :
Heartbroken 💔
Will always miss you my brother. #PuneethRajkumar

— sonu sood (@SonuSood) October 29, 2021
OMG!!!!!!!! Nooooooo. This can't be true! How can this be? My deepest condolences to the family. May your soul rest in eternal peace. Gone too soon 💔 #PuneethRajkumar

— Lakshmi Manchu (@LakshmiManchu) October 29, 2021
The nicest person I've had the honor of crossing paths with… My Raajakumara 💔

— Priya Anand (@PriyaAnand) October 29, 2021
………. pic.twitter.com/ovtvZ71E2O

— Vignesh Shivan (@VigneshShivN) October 29, 2021
On seeing the tweets, fans slammed those celebrities saying that the news on his demise hasn't been confirmed yet. Few went on to thrash them to wait for the official confirmation from doctors as well. Check out some of the reactions below :
Such sham*less ruthless bullies should d!e first
He's not yet passed away
And she's tweeting
Illiterate vulture
Doctors told he's serious n she tweeted before his death itself#shameonu https://t.co/XRbl3cDLyA

— 𝓡𝓾𝓱𝓲 𝓜𝓲𝓼𝓱𝓻𝓪 (@RoohiMishra_x9) October 29, 2021
He is just admitted to hospital.. don't tweet without any confirmation.

— Anjana (@anjanaanju195) October 29, 2021
[wp_ad_camp_1]
This so called dumb celebs doesn't even know what's official news and even if they know that its true, they doesn't know when to make it official. No news channel or no official note from doctors is released yet and they can't hold their piss! #pathetic #speedyrecoveryPowerstar https://t.co/YEhxWAsDds

— Harsha Vardhan P (@HARSHAPHV) October 29, 2021
Really heart broken by seeing your tweet without any confirmation from the hospital #PuneethRajkumar https://t.co/hoK8sWjRAI

— Mr.V (@avenkatganesh8) October 29, 2021
Shame on you @LakshmiManchu
You have to wait for official confirmation, this is not at all acceptable. Totally disgraceful. https://t.co/aNXQq4gkPQ

— Censor Reports (@ReportsCensor) October 29, 2021
Whaaat is the news confirmed. Dont tweet like this

— Himawari (@Vaaridhii) October 29, 2021
Irresponsible Bitch, delete this. Don't post without any confirmation. He is still under treatment. Don't kill him with your baseless tweets. #PuneethRajkumar https://t.co/5r4cXYM7JT

— Vivek Reddy (@VivekChukka) October 29, 2021
No bulletin have been released yet.. Pls delete this & be sensible https://t.co/2MfwYnwJvh

— Adheera 🥷 (@rajni712dhoni) October 29, 2021
so f/cking sick , they haven't even confirmed it , yet you are here posting stuff like this , have some basic human decency https://t.co/i6QvMcmNVi

— ren ☾ (@iglysoty) October 29, 2021