Celebrities From Across The Country Left Dejected Over Manipur Incident!!
Follow Us
Comments: 0
Celebrities Speak Out Against Horrific Violence Against Women in Manipur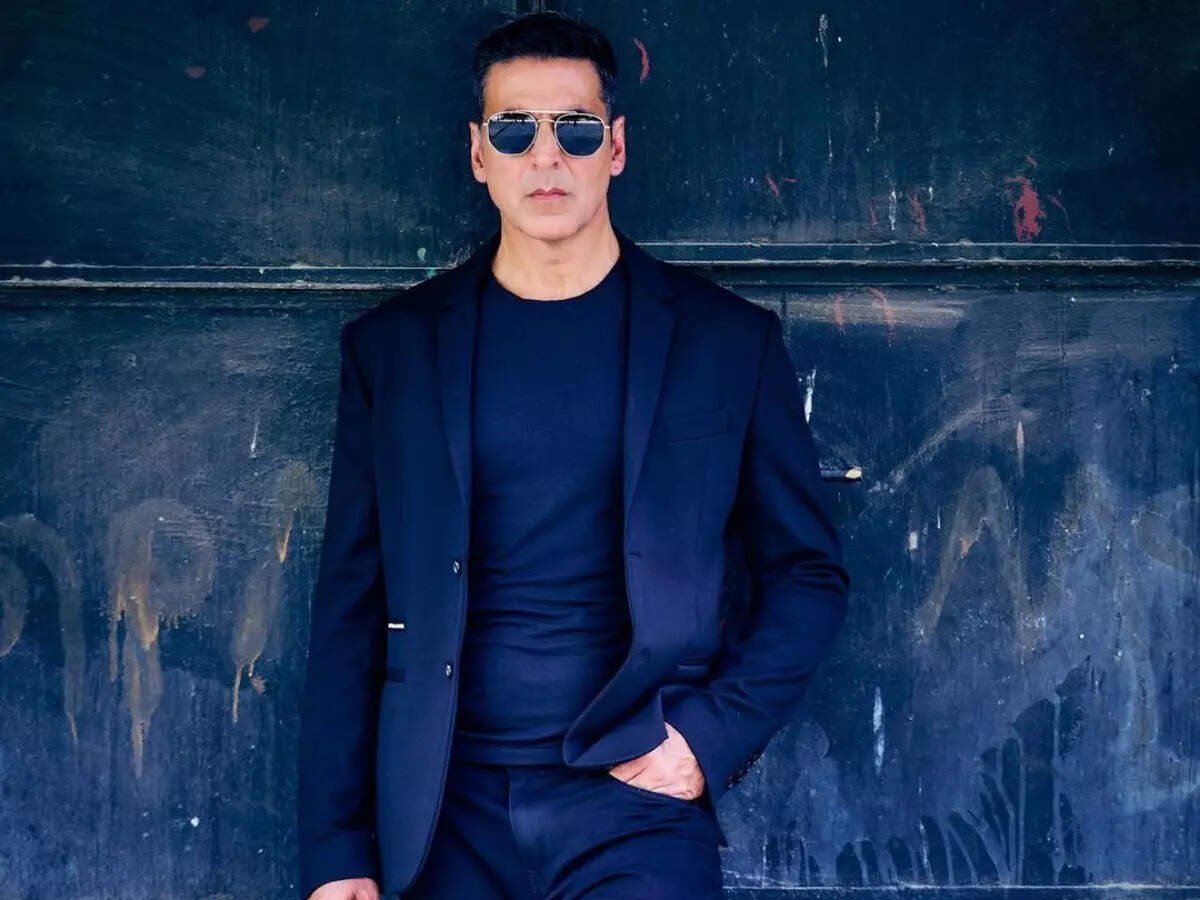 AKSHAY KUMAR
In recent news, Bollywood actors Akshay Kumar, Richa Chadha, Renuka Shahane, and comedian Vir Das have expressed their outrage and disgust over a horrific incident that took place in Manipur. The incident involved two women from the Kuki-Zomi community who were subjected to heinous acts of violence, including being paraded naked and sexually assaulted by a mob of men. The incident occurred more than two months ago, yet no arrests have been made, prompting public figures to call for justice and an end to the lawlessness in the state.
RICHA CHADHA
Also read: Janhvi Kapoor Caught Photoshopping Her Physique!! Netizens Can't Keep Calm
Bollywood superstar Akshay Kumar, known for his strong stance on social issues, took to Twitter to express his disgust upon seeing the video. He hoped that the perpetrators would face such severe punishment that it would serve as a deterrent for anyone considering committing such horrifying acts in the future.
Shaken, disgusted to see the video of violence against women in Manipur. I hope the culprits get such a harsh punishment that no one ever thinks of doing a horrifying thing like this again.

— Akshay Kumar (@akshaykumar) July 20, 2023
Richa Chadha, another prominent actor, reacted to the news with anger and frustration, condemning the lawlessness prevalent in the state. Her tweet expressed her strong disapproval of the incident and called for immediate action against the culprits responsible.
No other star actor speaks about common man. #AkshayKumar kudos to you.
Now government will listen as they always do to India's most influential and powerful actor. https://t.co/92rrQByEf3

— Nitesh Naveen (@NiteshNaveenAus) July 20, 2023
Renuka Shahane, a respected actress known for her thought-provoking social commentary, expressed her deep concern and questioned the lack of action to address the atrocities in Manipur. She highlighted that the disturbing video should shake people to their core, urging for an end to such brutality.
He is always the first to come forward if anything is wrong or good in the country i am proud to be his fan love you always 👑
Most fearless superstar of Bollywood https://t.co/VivL7QuDR2 pic.twitter.com/9sxR3l2v2R

— 𝙍𝙖𝙟𝙖 𝘽𝙖𝙗𝙪ᵒᵐᵍ² (@akkian_raja09) July 20, 2023
Also read: Pooja Hegde Tried To Commit S*icide ?? Shocking Statement!!
Comedian Vir Das raised questions about the inaction of political leaders, suggesting that they were likely aware of the incident long before it became viral on social media. He criticized the tendency of leaders to respond only when faced with online outrage, rather than prioritizing the well-being of the people they represent.
REASON WHY I RESPECT YOU SO MUCH SIR ❣️

WE LOVE YOU NO MATTER WHAT 🫶

Only celebrity who speak for their peopls ,

We love you #AkshayKumar and
this news is very disgusting & horrific 🥺🤐
Please IND POLICE PUNISH THEM for this type of voilence 🙌 https://t.co/acqjDc2CcP

— 𝐓𝐇𝐄 ❤️‍🔥 𝘽𝘼𝘽𝗔𝙔𝘼𝙂𝘼 (@BabaYaga_Prem1) July 20, 2023
The video that surfaced on Twitter showed two women, one in her 20s and the other in her 40s, being forced to walk naked down a road and towards a field by a mob of men. The incident took place in the Kuki-Zomi dominated hill district of Kangpokpi in Manipur. The women were subjected to physical assault, including being groped against their will, as they were dragged towards the field.
Haters…
Why don't u ask your Idols to raise voice over this heinous act??
Wait..
अभी कैनेडियन बोल देता हूँ, कूल बन जाऊंगा
This man has earned what he deserves by his sheer determination and hard work.#Respect and Love#AkshayKumar𓃵 🙏 https://t.co/bKirjOy9Qz

— नि खि ल (@nikhil_gupta08) July 20, 2023
A senior police official confirmed the incident's occurrence on May 4 in Thoubal district and reported that a zero FIR had been registered in the matter on May 18 in Kangpokpi district. However, despite the registration of the FIR, which includes charges of abduction, gangrape, and murder against "unknown armed miscreants," no arrests have been made so far.
RENUKA SHAHANE
Is there no one to stop the atrocities in Manipur? If you are not shaken to the core by that disturbing video of two women, is it even right to call oneself human, let alone Bharatiya or Indian!

— Renuka Shahane (@renukash) July 19, 2023
The Bollywood celebrities' strong reactions reflect the growing public demand for justice and accountability in the Manipur incident. The lack of arrests and delayed response by the authorities have raised concerns about the safety and security of women in the region.
Been 76 days. We are shouting at everyone in india, no one cares. Now lungs feel sore. Please help 🙏

— Arijit Biswas (@paulphoenix1985) July 19, 2023
Also read: Noida Woman Accused Her Husband Of Wife-Swapping!!
The incident has also sparked conversations about the need for stricter laws and more efficient enforcement to prevent such heinous acts from recurring. Many are calling for the legal system to deliver a swift and severe punishment to the perpetrators, setting a precedent that would deter others from committing similar crimes.
When the so-called popular leader @narendramodi doesn't say a word, why do Indians still vote for him.

— Sury (@Sundance128) July 20, 2023
The horrific incident of violence against women in Manipur has shaken the nation, and Bollywood celebrities have raised their voices to demand justice and an end to such lawlessness. The incident's brutality and the delay in action by authorities have highlighted the urgent need for effective measures to protect women's safety and dignity.
and following this the poet and  famous lyricist of Tamil Nadu  'KAVIPERARASU VAIRAMUTHU" has tweeted as
தெய்வம் என்பார் பெண்களை;
தேவி என்பார் பூமியை;
கடவுளின் பாகம் என்பார்
பார்வதியை

நடைமுறையில்
உடல் உரிப்பு செய்து
ஊர்வலம் விடுவார்

நம் தலையில் அல்ல
காட்டுமிராண்டிகளின்
தலையில் அடிக்க வேண்டும்

அநியாயங்களை நிறுத்துங்கள்;
அதிகாரம் உள்ளவர்கள்
களமிறங்குங்கள்

இன்னும் மணிப்பூர்…

— வைரமுத்து (@Vairamuthu) July 20, 2023
Actress Kasthuri reacted to manipur issue in her twiiter as
Rant thread :
Democracy is for people not animals. These monsters are worse than animals. have they no hearts? Have they no mothers ?

This horror happened on 3rd May, we come to know of it now. How many more atrocities have taken place in Manipur? pic.twitter.com/aaKBUoC8W1

— Kasturi (@KasthuriShankar) July 20, 2023
The incident serves as a grim reminder of the prevalent gender-based violence in society, emphasizing the importance of creating a safe environment for all citizens, regardless of their gender. It is hoped that the collective outrage and demands for justice will lead to concrete actions and measures to prevent such incidents from occurring in the future. The call for accountability and stricter laws must be heeded to protect women's rights and ensure a safer society for all.