The Central Bureau of Investigation (CBI), in an unprecedented development, conducted raids inside its own headquarters and arrested Deputy Superintendent of Police (DSP) Devinder Kumar. The officer was arrested in connection with a bribery case against CBI's special director and the No. 2 in the organisation, Rakesh Asthana, on Monday (October 22).
Asthana is named as the prime accused in an FIR that was filed on October 15. He is alleged to have received kickbacks, amounting to Rs 2 crore, from Moin Qureshi, a meat exporter, to settle a money-laundering case against him.
[wp_ad_camp_1]
The allegations against Asthana come on the heels of massive infighting within the premier investigation agency.
Kumar, who was earlier the investigation officer in a case involving meat exporter Moin Qureshi, has been arrested on the allegations of forgery in recording the statement of Sathish Sana, who had alleged to have paid bribes to get relief in the case, they said.
It is alleged that a statement of Sana was purportedly recorded on September 26, 2018 by the investigating team headed by Asthana, but it emerged in the CBI probe that on that given day the businessman was in Hyderabad, they they claimed.
In his statement, Sana had purportedly said that he had in June this year discussed his case with Telugu Desam Party's Rajya Sabha member C M Ramesh who, after speaking to the CBI Director, had assured him that he would not be summoned again.
"From June onwards, I was not called by the CBI. I was under the impression that investigation against me is complete," he is believed to have said.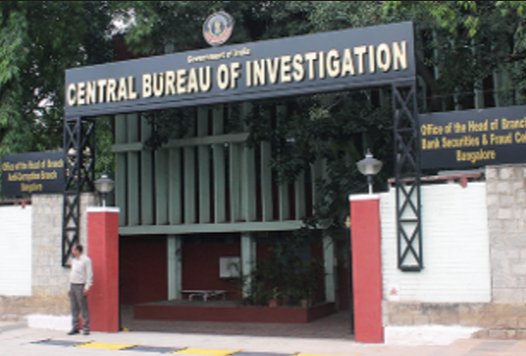 The CBI has now alleged that Kumar had fabricated this statement as an "afterthought…to corroborate the baseless allegations made by Asthana against CBI Director Alok Verma to the CVC (Central Vigilance Commissioner)", they claimed.
They said the agency was also looking into the alleged role of other members of the special investigation team headed by Asthana.Asthana, who was booked by the agency on bribery charges in an unprecedented action, had complained against CBI Director Verma on August 24, 2018 that he had taken bribe of Rs 2 crore from Sana to give him relief in the matter.
[wp_ad_camp_1]
Let the investigative agency do its work and you enjoy the memes and jokes that are going viral on the Internet as #CBIvsCBI is trending on the micro-blogging site Twitter.
These hilarious tweets will make you go ROFL :
— ㅤ ㅤ ㅤनादान छोरीㅤ ㅤ ㅤ (@Kya_ukhad_Lega) October 22, 2018
— chavan rahul (@chavanrahul555) October 22, 2018
Interrogation footage from #CBIVsCBIhttps://t.co/vZuSAR74Xd

— Vaishnavi Prasad (@Vaishnavioffl) October 22, 2018
Times Now: "CBI carries out raids in CBI headquarters #CBIVsCBI" pic.twitter.com/4bWYX3SHaq

— Akshaya (@chococreambun) October 22, 2018
*CBI raids CBI to expose corruption in the CBI #CBIVsCBI * pic.twitter.com/c4iVjSJXRZ

— AADIL (@SatanClaus__) October 22, 2018
[wp_ad_camp_1]
CBI raids CBI! @newssting1 cartoon #CBIVsCBI pic.twitter.com/TUNq3qbcNQ

— Satish Acharya (@satishacharya) October 22, 2018
Relax ! Even if CBI failed to nab CBI, Modiji will call ISI again to Inquire CBI. 😂😂#CBIVsCBI pic.twitter.com/pUmHvlHObN

— Rofl Indian 🚩 (@sab_subh_hai) October 22, 2018
Close enough ??? #CBIVsCBI pic.twitter.com/vWWevNZJSZ

— Md Asif Khan (@imMAK02) October 22, 2018
CBI to CBI, Should we call FBI😂🙏#CBIVsCBI pic.twitter.com/MdWazV4JWz

— Nilesh Sharma (@Nilesharma111) October 22, 2018
#CBIVsCBI will be like.. pic.twitter.com/iC5NmJvrUa

— Happucrat (@AreeDada__) October 22, 2018
Now that's a perfect title of next thriller 😂 #CBIVsCBI pic.twitter.com/5okMAE4jw2

— Umda Hussain (@Hussain_umda) October 22, 2018
When you hear CBI has raided CBI #CBIVsCBI #CBI pic.twitter.com/CmzhNZy66f

— Khokhar Mahendra (@KhokharMahendr4) October 22, 2018
If CBI was a Doctor then it would have done a surgery on itself? #CBIVsCBI pic.twitter.com/OPnPgE5uBu

— Simplysafi (@simplysafi) October 22, 2018
I think Amit Shah got angry and shouted at the CBI Director- "Go, fuck yourself!"

Director took it literally!#CBIVsCBI

— Stewie Lebowski (@Atheistblood) October 22, 2018
#CBIVsCBI #CBI cartoon pic.twitter.com/89MA1QO8Ku

— sajithkumar (@sajithkumar) October 22, 2018
It reminds me of…. pic.twitter.com/kix7QR4pPq

— ⚡🌟 THE MURTUZA 🌟⚡️ (@THEMURTUZA) October 22, 2018
CBI raids CBI.

CBI registers FIR against CBI.

CBI books CBI.

CBI prosecutes CBI.#CBIVsCBI#CBICreatesHistory

— Data Privacy (@ameershahul) October 22, 2018
What do you have to say in this bizarre arrest ?? Let us know your thoughts !!