CAUGHT ON CCTV: Man Thrashed By Public For Raping 7 Cows One By One !! HORRIFIC !!
By Dhiwaharan
In a disgusting act of crime, a man from the north part of the country caught raping cows by a group of people who thrashed him on spot. He was arrested in Ayodhya for raping several cows at a shelter in Ayodhya, Uttar Pradesh. The accused has been identified as Rajkumar. He was caught red handed by the shelter authorities and volunteers at Kartaliya Baba Ashram.
The accused hails from Gonda in Nawabganj and frequently visited the shelter which grabbed the attention of the authorities. The matter came to light after volunteers aiding with daily chores of the Kartaliya Baba Ashram discovered closed-circuit television (CCTV) camera footage showing an unknown man raping cows. This prompted the volunteers to keep a close watch on the shelter. Earlier this month, the accused returned to the shelter and attempted to sexually assault the voiceless animals again. However, volunteers waiting for him to return caught hold of him and brutally thrashed him before handing him over to the police.
[wp_ad_camp_1]
The accused has been arrested and booked under sections 376 (rape) and 511 of the Indian Penal Code (IPC). These correspond to charges of animal cruelty, said Jogendra Kumar, senior superintendent of police (SSP) Ayodhya.
The Kartaliya Baba Ashram's priest Ramdas is inconsolable."CCTV footage shows the man doing unspeakable acts with seven cows one by one. We have caught him and brought to the police station. The act has left us distraught, we are unable to understand this," the teary-eyed priest said.
[wp_ad_camp_1]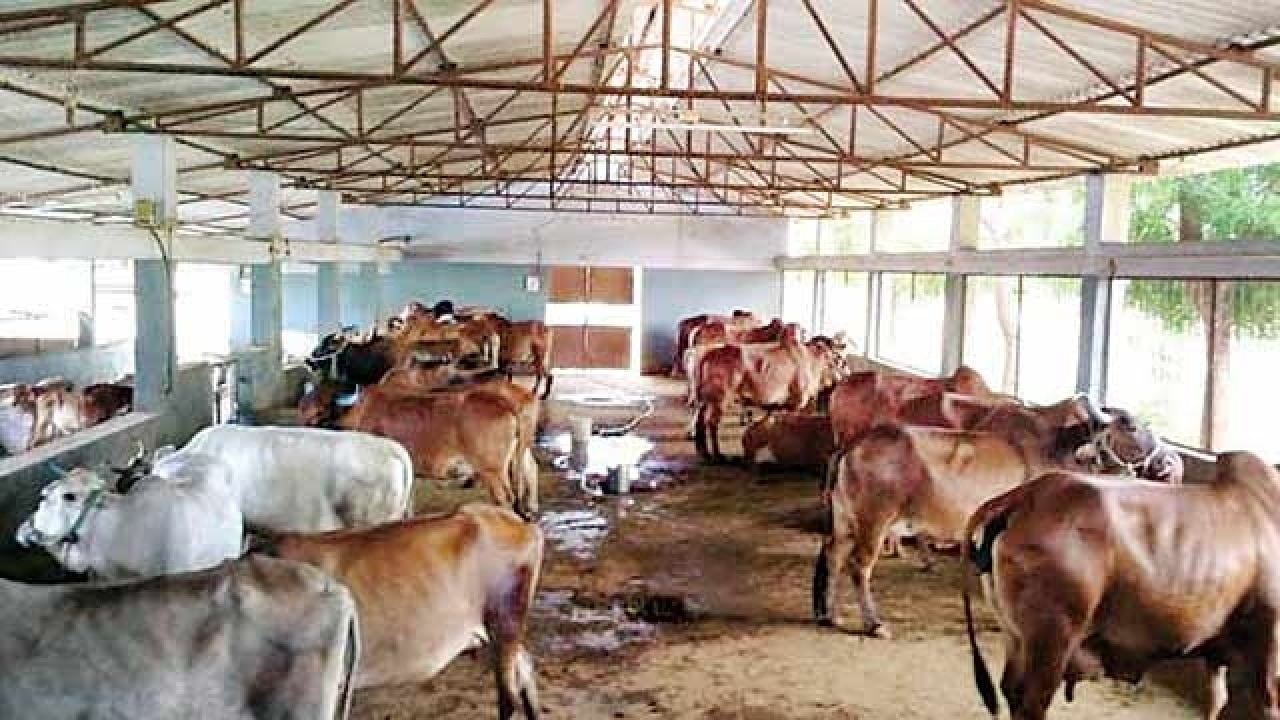 The report said that the accused claims he was under the influence of alcohol and does not remember what he did. He also said that he only remembers being thrashed by volunteers at the cow shelter and police personnel who arrested him.
"I was drunk, I don't know what I did, I only remember that I was beaten by both, people who caught me and the police," Rajkumar told India Today TV. This isn't the first time that a case of animal rape has come to the fore. In July last year, eight men gang raped a pregnant goat in Mewat area of Haryana causing massive outrage.
[wp_ad_camp_1]
Similar incident took place in Chennai as well where a man caught sexually abusing a puppy. A woman filed a complaint with the police stating that she saw the man committing the crime. Initially Police hesitated to book case on this crime and took action as the offender repeated his crime. Chennai Man Who Sexually Harassed Puppies Got Arrested !! Shocking Details !!