Caught On Cam : Vikraman 's Blunder Irked Netizens!!
Bigg Boss
Kamal Haasan
Vikraman
Water
5 months ago
By Dhiwaharan
A video of Bigg Boss contestant Vikraman opening the wash basin tap and wasting the water for a long time by not closing it, is being widely shared by the viewers of the show with reactions slamming him as he is known for pointing out the blunders of his co-contestants.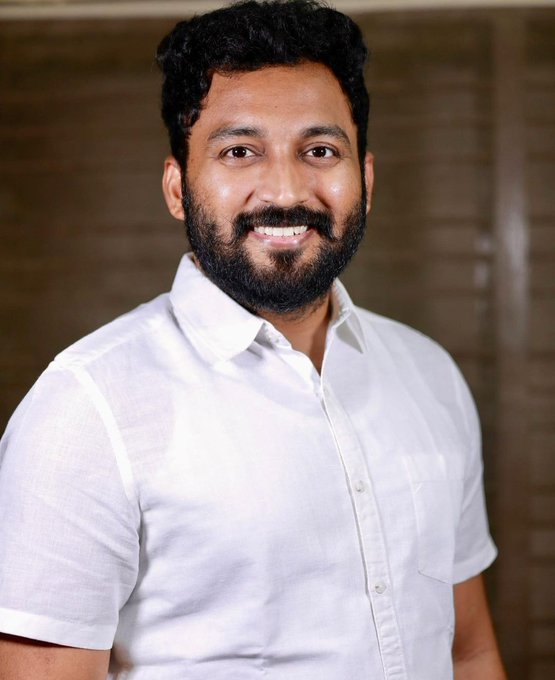 Vikraman, a Television actor cum journalist and politician, is being saved by the viewers of the show for the past two weeks by providing highest number of votes for him. The "Mr. Perfect" tag he has earned, has gained him enough respect and fandom among the viewers. However, a recent video that surfaced from the Bigg Boss show, has backfired him as he was seen wasting water due to negligence.
In the video which is going viral, Vikraman could be seen opening the tap and washing his hands and leaving without closing it. After few seconds, putting a kerchief aside to dry it, he was seen closing the tap casually.
"If #Vikraman notices every action..every action if his will be noted.. So much water waste" a user said on seeing the video whereas another one said "KH is definitely going to address about water wastage. number 1 culprit is #Vikraman"
Check out some of the reactions below :
If #Vikraman notices every action..every action if his will be noted…

So much water waste…pic.twitter.com/zpB6HBOikt#BiggBossTamil6

— Dr.Ilavarasi (@Ilavarisirk) November 7, 2022
#Vikraman in Samugaa Porupu !!

Thaneerai Semikum Bodhu Eduthathu 😉@ikamalhaasan sir idhai Patrriyum Thaangal indha Vaaram Pesuveergal ena nambugirom !!

Kai Thattu Vaangiyavar Thattu Kaluvumbodhu#DontWastewater#BiggBossTamil #biggbossseason6tamil #BiggBossTamilseason6 pic.twitter.com/MVyPSDzLt0

— Joe Michael Praveen (@RazzmatazzJoe) November 7, 2022
Haters be like:- kannula velakenna oothi thedunathuku #Vikraman mela oru kurai kandupidichachu ..

(but water waste pandrathu wrong.. #kamal should advice to #Vikraman )#BiggBossTamil6 https://t.co/k3xNVZpAeO

— sid (@siddhu362616) November 7, 2022
KH is definitely going to address about water wastage. number 1 culprit is #Vikraman #BiggBossTamil6

— ஸ்ரீமதி Celine ♉ (@SrimathiCeline) November 7, 2022
VIKRAMAN wastes water but @ikamalhaasan will never see this https://t.co/cNNxUw6Tby

— Bigg BOSS Tamil 6🔴 (@IamTheBiggboss_) November 7, 2022
#BiggBossTamil6
Why Vikraman is wasting so much of water while washing vessels. I noticed many times last week. We shud turn off the tape while applying soap. but it is keep running 🙄

— Renu (@renugadevi_d) November 7, 2022
Vikraman – wasting water when he was given a household task !!

Someone who will advise other for pages and books and novels but never followed his own words. He sleeps most of the time without doing any work – RESHARE#Vikraman #vikramanarmy #BiggBossTamil #BiggBossTamil6 pic.twitter.com/ptMheTY5LG

— Bigg BOSS Tamil 6🔴 (@IamTheBiggboss_) November 7, 2022
#Vikraman veliya water ah waste pannathinga
Veetukkula tap ah open pannittu apdiye iruparu #BiggBossTamil6

— Kanth (@Pubgpub43836196) November 7, 2022
#BiggBossTamil6 vikraman ivalo vyakanam pesitu save water concept maranthitaan 🤦🤦🤦 @ikamalhaasan note panni konjam ketu vidunga

— DankLegend🇮🇳 (@juggernautwield) November 7, 2022