C.S Amudhan Tried To Troll BJP Tamizhisai But Fans Trolling Him For His "Blunt" Counter !!
By Dhiwaharan
C.s Amuthan, the maker of the only Kollywood parody film franchise seems to be very active on Twitter. He also seems to have very strong connection with the fans as we can hardly see a negative comment for his tweets. The reason is nothing but his only film Tamizh padam which earned him a lot of followers and they also believes him to repeat the history again with Tamizh Padam 3.
[wp_ad_camp_1]
He earlier announced that his second film would be Rendavathu Padam, another full-length comic entertainer, featuring Vimal, Remya, Nambeesan, Aravind Akash and Richard in the lead roles, however despite completing production in 2014 it remains unreleased. The sequel Tamizh padam 2 got released in 2018. His wife is Ahalya, daughter of Dindigul Leoni.
[wp_ad_camp_1]
The active twitter user missed to comment on Social causes in his twitter account. Recently he made a funny comment on BJP  Tamizhisai Soundararajan's statement.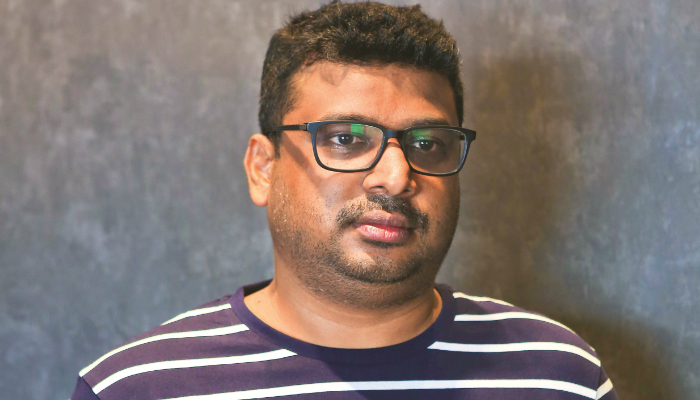 The Tamilnadu leader of BJP party  said "Government should provide proper safety to Pushkara Festival". Pushkaram is an Indian festival dedicated to worshiping of rivers. It is also known as Pushkaralu(in Telugu), Pushkara (in Kannada) or Pushkar. Each river is associated with a zodiac sign, and the river for each year's festival is based on which sign Jupiter is in at the time.
"புஷ்கர விழாவிற்கு அரசு உரிய பாதுகாப்பு அளிக்க வேண்டும்" – தமிழிசை சவுந்தரராஜன்..https://t.co/Jji4pYnPH0#TamilisaiSoundararajan

— Thanthi TV (@ThanthiTV) September 25, 2018
On seeing her statement the director tried to make a funny comment on it. He wrote "Dei @PushkarGayatri en kitta sollama vizha vellan kondaadreengala?" (Yo Folks Pushkar Gayathri, without informing me you guys attending festivals ??)
Dei @PushkarGayatri en kitta sollama vizha vellan kondaadreengala? https://t.co/LleWjcVYhT

— C.S.Amudhan (@csamudhan) September 25, 2018
He made it look like he misunderstood Pushkar Festival for Pushkar Gayathri and  mentioned the couple, the makers of Vikram Vedha, Va Quater Cutting. 
 
Check out reactions for his joke :
அது நம்ம ரமணா இல்ல..வேற ரமணா..

— பாறை நட்சத்திரம்™ 🔥😎 (@RJAadhi) September 25, 2018
Meanwhile soori : namakae tough kudupan pola

— Vinod kumar (@VinodKu99979867) September 25, 2018
[wp_ad_camp_1]
Soori anna be like pic.twitter.com/J3fyzYlwiF

— 💕jUsTiN💕 (@JuVi1109) September 25, 2018
Unga padam mariye irku indha counter-u 😑

— AK1 (@Thalafantweets) September 25, 2018
Sir neenga oru original script movie edunga sir…spoof ilama, indha tweet madri epic comedy lam vachu😂

— Black Panther (@Ajithist1) September 25, 2018
— mani jemini (@Rajinik32008978) September 25, 2018
— ஷரண் (@Charan_Cristy) September 25, 2018
Tamil padam 3 kooda eduthukonga but intha mari 80's joke la venam plssss

— mikekannanshajan (@mikekannan3) September 25, 2018
Yov Mokka nee edukura padam thaan mokkanu paththa…nee athuku mela mokkaya irukka

— ❤THALAPATHY RASIGAN❤ (@Awesomevignesh3) September 25, 2018
— 🇮🇳Madhavan.G🇦🇷 (@rajiviji357) September 25, 2018
Pushkaram- pushkargayathri avlo thana…. Thanga thurai fan ah ne pic.twitter.com/rV8kOaPSNp

— SARKAR JAI (@JaiGaneshbri) September 26, 2018
நாயர் 1837 அப்புறம் இப்படி காமெடி இருக்கா பாருங்க குயிக்லி pic.twitter.com/JX0akKSj9t

— Ramu (@Ramu05963986) September 25, 2018
Comment your views on his joke !!