The official twitter handle of actor Suriya's "2D Entertainments" came up with a tweet requesting people not to support the bus service that announced about streaming "Jai Bhim" to attract more passengers. Sharing the banner, the production house said that streaming the movie in public is illegal. 2D also warned people not to screen the film for commercial purpose and requested fans not to support such illegal activities.
[wp_ad_camp_1]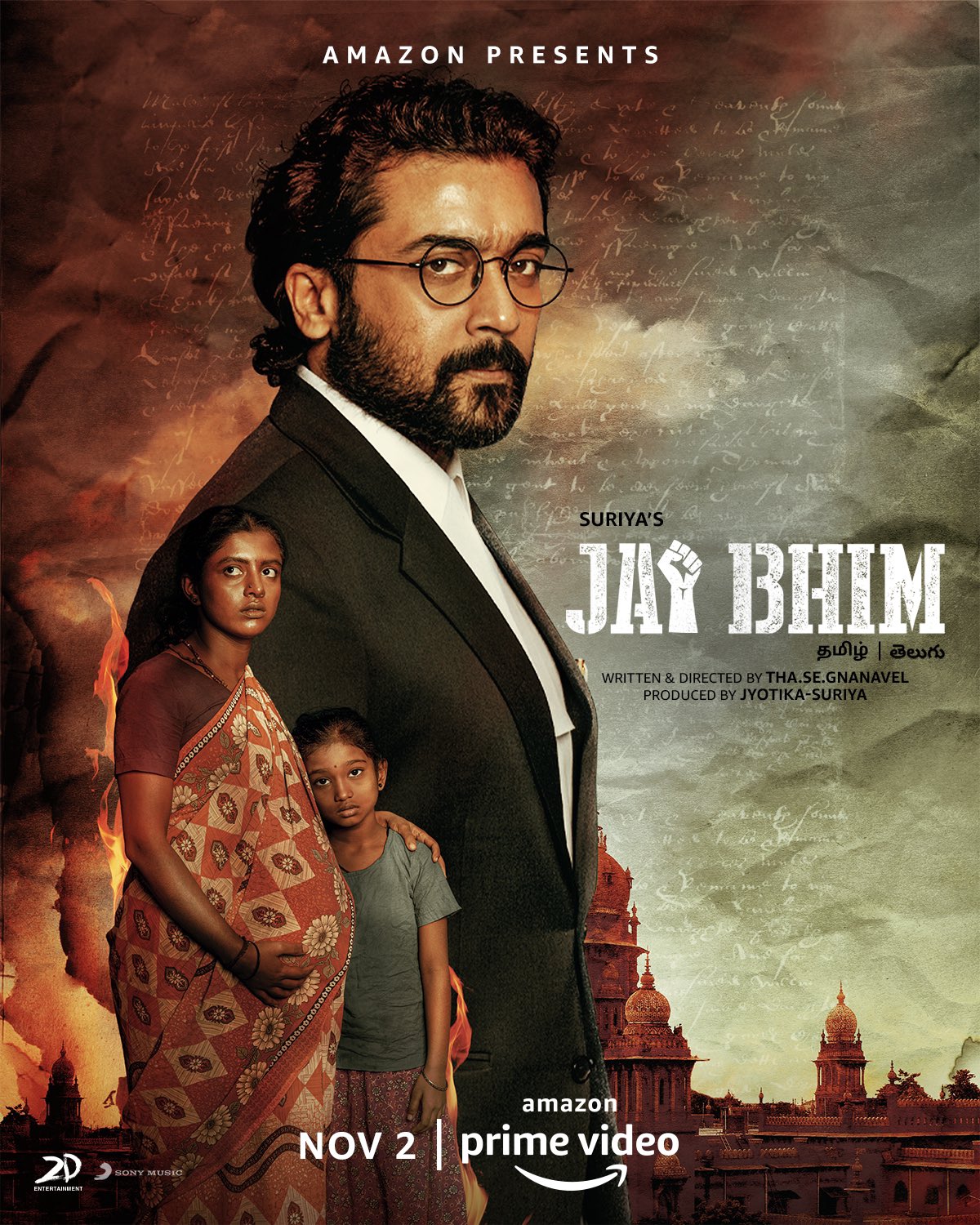 "Jai Bhim" released on Amazon Prime on 1st of November with much expectations among fans. Based on a true event that happened in the year 1995, the film concentrates on showing light to the hardship people of tribal community went through at that time. Exposing the police brutality, the film shows how lawyer Chandru won the case without receiving a penny from his client who is a wife of the victim. Though the incident took place 25 years ago, it looks still relevant due to the police atrocities that are still taking place in the state.
Directed by T.J Gnanavel, the film is produced and performed by actor Suriya under his own banner 2D entertainments. Actor Kamal Haasan, after watching the film, said that the film made him shed tears. He appreciated Suriya, Jyothika and the crew members of the film for stretching their voice for the oppressed through their product. Ranjith, through his tweet, said that many more films about many more Rajakannus will be releasing in Tamil cinema in the coming days. Director Karthik Subbaraj also uploaded a tweet in his twitter space supporting the film. Many other celebrities lauded the film, running time of which is 2 hours 44 minutes.
[wp_ad_camp_1]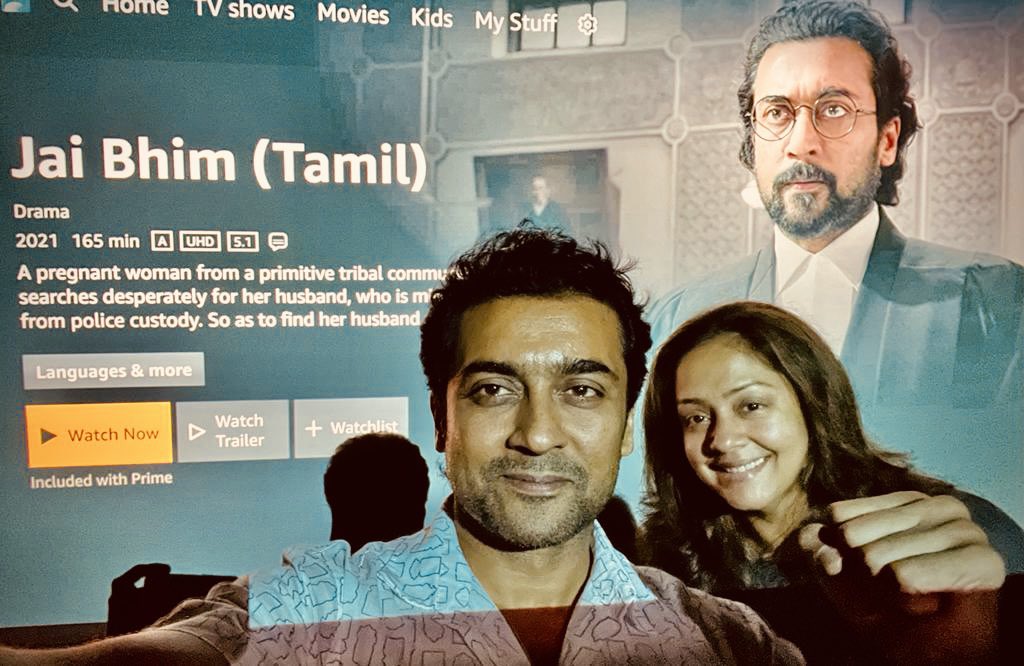 The film received rave reviews from majority number of audience who watched it. Now, to our shock, a post from 2D entertainments of Suriya warning those who are using the film for commercial purpose has shocked fans. "Streaming the movie #JaiBhim in public is illegal. Necessary legal action will be taken against anyone screening the film for commercial benefits. We kindly request the #AnbaanaFans and loving audience not to support such illegal activities" read the post.
Streaming the movie #JaiBhim in public is illegal. Necessary legal action will be taken against anyone screening the film for commercial benefits.

We kindly request the #AnbaanaFans and loving audience not to support such illegal activities. pic.twitter.com/h0tqMYX9sN

— 2D Entertainment (@2D_ENTPVTLTD) November 2, 2021
Check out some of the reactions the post garnered :
@2D_ENTPVTLTD I have one doubt 🧐
If the bus owner owns Amazon prime subscription it is his wish show the movie to others right?

— Siva Tarak (@SivaTarak24) November 2, 2021
[wp_ad_camp_1]
😂 Y can't.. How this become illegal?

— Amal ps (@Amalps23) November 2, 2021
not everyone had a Amazon prime pack …. I think this is Good thinking …. Here is the only one thing that tooo a movie reach to everyone…….

— s_h_a_d_o_w_ m_a_n😈 (@anilviratkohli) November 2, 2021
If Amazon Prime Subscribers, Legally They can Screen and Watch.

— Stock Alert (@stockalertupdat) November 2, 2021
Pudhu business aa 😄

— MaaraN (@NGK007) November 2, 2021