The torture of the youngest wife of Ballygunge's Sen family was on for several years for demand for dowry. After not being able to extract 'dowry' money from her, her husband and brother-in-law allegedly started pressurising for swapping of wives. The wife filed a complaint at the Kareya police station on Friday. The police arrested both the husband and her brother-in-law.
[wp_ad_camp_1]
14 years ago the woman was married to Ballygunge Park's Arihant Garden apartment's resident Suranjan Sen. Initially she was good in the Sen family. But, few years into the marriage, the in-laws started demanding dowry money from her. They started torturing her mentally and physically for not getting the money. The accused were remanded to police custody till January 7 after being produced at a local court.
She alleged that her husband Suranjan Sen frequently forced her to have physical relationship with his elder brother Nilanjan Sen. Not only that but the family allegedly pointed out to her that swapping of wifes are a tradition in their family. She also accused her brother-in-law of physically assaulting her. Six months age she was thrown out of the house as a result of all these. Despite several efforts, she could not establish any communication or contacts with her husband.
[wp_ad_camp_1]
On Friday morning she filed a complaint at the Kareya police station. The accused husband and his brother were arrested for mental and physical torture along with accusations of physical assault. They were produced before the Alipore Court.
According to police statement, "The complainant alleged that she was subjected to torture at her matrimonial house in Ballygunge Park by her husband and other in-laws for want of more dowry. Her husband Suranjan Sen committed forceful carnal intercourse with her and her elder brother-in-law, namely Nilanjan Sen, raped her several times at her matrimonial home."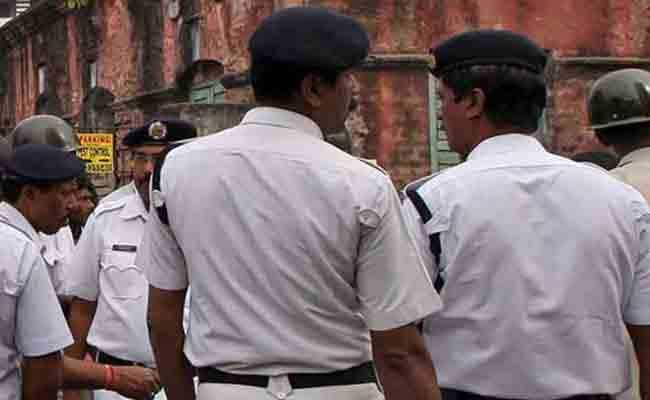 The case was registered on January 3 at Karaya Police Station by the woman who was also pressurised for dowry. A case has been registered under several sections 498A, 406, 323, 114, 377, 376, 34 of Indian Penal Code. "During arrest, the accused persons and their family members resisted vehemently and hit the arrest party," police said.
[wp_ad_camp_1]
"So another case under section 332 and 114 of IPC was also registered against them," officers from the Karaya Police Station, who went to arrest them on Friday, said.
A confidential statement of the woman will be recorded soon. The father-in-law of the woman said, "The accusations are absolutely false. After 14 years of marriage, these kind of allegations have been made. I am shocked."