BREAKING : Vijay TV Filed Case Against Madhumitha For Blackmailing !! SHOCKER !!
Written by Dhiwaharan Published on Aug 21, 2019 | 23:17 PM IST | 116
Follow Us
Comments: 0
Bigg Boss Madhumitha is in news again but this time it seems the actress in in big trouble. According to the rules of Bigg Boss show, Madhumitha was terminated from the house due to self harming. However, the show denied the real reason behind her termination.
[wp_ad_camp_1]
Now it has been reported that Vijay Television has filed case against Madhumitha for threatening to commit suicide. Legal division Manager of Asianet Star communications, Prasad has filed the complaint against Madhumitha for threatening to commit suicide through Whatsapp.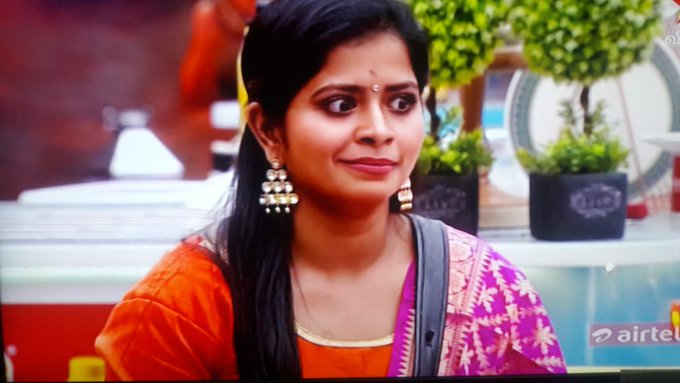 Based on the report of Puthiya Thalaimurai, the complaint says "Madhumitha, the participant of Bigg Boss show has been terminated from the show on the 50th day for self harming. She was sent after the treatment for her injury. The bill for her participation in the show has been sent to her after her termination.
As per the agreement, Madhumitha has received Rs.11,50,000 already. We have said that the balance amount for 42 days will be settled to her soon. She accepted it and went home. On 19 August, Madhumitha has sent a Whatsapp voice note to Bigg Boss organiser Teena. In the voice note, she threatened to kill herself if the payment doesn't reach her within 2 days. Police officers are investigating on the case further.
[wp_ad_camp_1]
While terminating her, Bigg Boss said that during an argument between Madhumitha and the housemates after a task, the OK OK actress hurted herself to prove a point she stated.
For the uninitiated,  While talking to Cheran about the swimming pool being empty as a sign of water scarcity in Tamilnadu, Madhumitha reportedly said to him "Varuna Bhagavan kooda Karnataka Kaarar Pola Thanner Tharamal Vanjikiraar" (Even Varuna Bhagavan is cursing Tamilnadu like Karnataka people by not providing water).
This statement from Madhumitha irked Sherin who immediately confronted her for talking ill about her state. Kavin, Mugen, Sandy, Losliya, Tharshan who were already involved in argument with Madhumitha started opposing her statement it seems. Even few contestants told Bigg Boss that they would evict themselves from the house if Madhumitha stayed.
At one point, to prove that her care for Tamilnadu state is true, Madhumitha hurted her wrist with a sharp tool. It seems no one in the house except Cheran and Kasthuri paid attention to what Madhumitha did which is evident through the conversation between Kamal Haasan and Kasthuri is yesterday's episode.
[wp_ad_camp_1]
Comedy actor Daniel pope who met Madhu after her eviction said in an interview, that she denied to expose anything that happened inside the house as there is an agreement between herself and the Channel which says not to expose anything.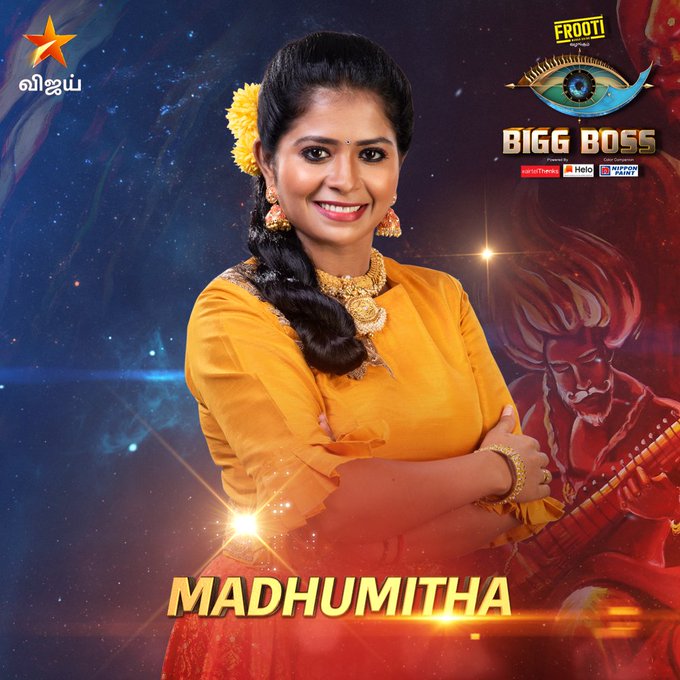 "When I asked her about the whole incident Madhumitha said that she could not tell what really happened as she still has an agreement with the channel. She said that it is not a suicide and confirmed that she did it only to prove her point. She also said that they all teased her to the extreme." said Danny in the interview.