Not many days ago, fans of Silambarasan aka STR got dejected due to the heart breaking news of his their favourite star's upcoming film Maanadu getting dropped. Now, in a way of making them happy, an update on Simbu's upcoming film has been released.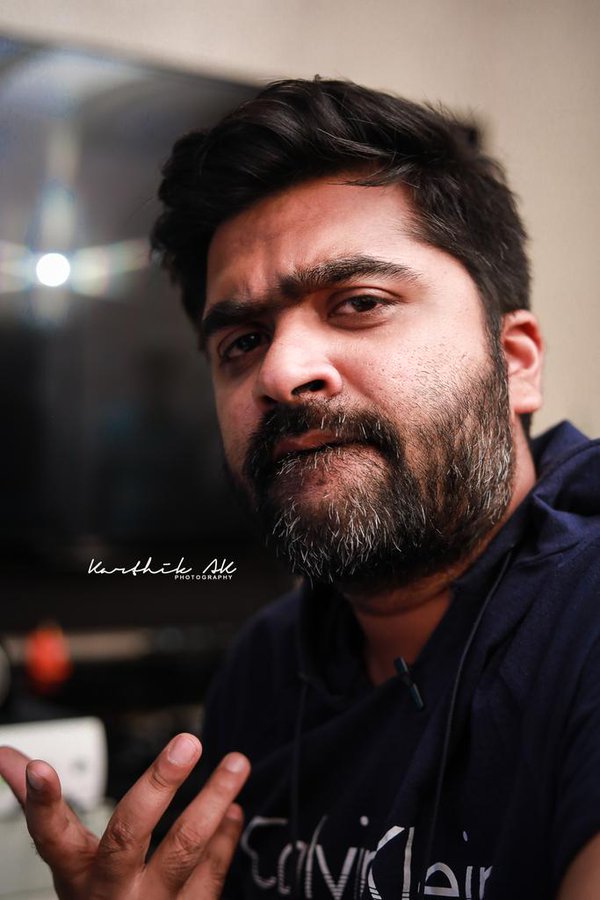 The film is titled as "Maghaa Maanadu" which is said to be produced under Simbu's own production Chimbu cine arts. Today, the actor, through his manager, has announced that he is going ahead with Maghaa Maanadu, which will be produced by Chimbu Cine Arts and directed by one or both of Simbu and TR.
#ChimbucineArts presents #STR in #MAGHAAMAANAADU A #Silambarasan T.R film Shooting starts soon. 🙏🏻

— Hariharan Gajendran (@hariharannaidu) August 14, 2019
The news which is spreading like wildfire , receiving equal amount of criticism as many films that are announced by actor are not progressed. Including Manadu, Kettavan, Kaan, Vettai Mannan are few of the films which are dropped earlier. Apart from this many creators such as Gautham Vasudev Menon, Pandiraj, Michael Rayappan, Adhik Ravichandran has expressed their disappointment on the actor in public forums for his irregularity.
[wp_ad_camp_1]
Movie reviewer Prashanth has announced that the film is going to be produced for a budget of 125 crores.
Thalaivan simbhu announces #MahaaMaanaadu – A movie to be produced by his production house Simbhu Cini Arts with a budget of 125 crores.

Simbhu is known for flashy announcements like this. Whether it will materialise ? Only God knows !!

— Prashanth Rangaswamy (@itisprashanth) August 14, 2019
Check out some of the reactions for this announcement :
சில வருஷத்துக்கு முன்னாடி கூட
No interval
No popcorn
Hollywood film nu ஓலு விட்டான்😒

— சமர் பாய் (@Drunke_Monkey) August 14, 2019
[wp_ad_camp_1]
Etha marakathinga 🤣🤣🤣😂😂 pic.twitter.com/pkjA4k1R0Y

— LOSLIYA MARIYANESAN (@Losliya_officl) August 14, 2019
Will go to the floor in 2030 and will release in 2045! Such betrayal for a production who wasted a year waiting for him.

— Narmee (@Narmee7) August 14, 2019
Thevaye ila
Ivana nambi patadu laam podhum!
Besties kudaye work pana mudila ivanala.
Enamum panantum😡

— Follow4Sarcasm (@mrIndian123) August 14, 2019
Bro please we expect Official announcement proper release date and cast and crews… Pls still we Stand with #STR #STRblood #MagaaMaanaadu 🙏🙏🙏🙏🙏🙏🙏

— Tharani RTK (@iam_Tharani) August 14, 2019
Intha vanthutan la 🤣🤣🤣🤣adutha update oda. fans are paavam da dei. Nee paatuku adichu vitudura #str paavam da dei.

— samuthayamum kalaviyum 50/50 (@tamilguy13) August 14, 2019
வேணும்னே டைட்டில் வக்கிர மாதிரி இருக்கு bro 🙁

— Nelson Ji ᴺᴷᴾ (@Nelson_Ji) August 14, 2019
Suresh Kamatchi, the producer of Manadu said that due to unreasonable delay, the film is getting dropped. "I couldn't avoid dropping the movie as it getting delayed for a long time. My love and friendship with Simbu will continue. Thanks to his fans and media friends for supporting me all these days." said the statement of Suresh Kamatchi.
[wp_ad_camp_1]
Venkat Prabhu also posted a tweet regarding the drop and said that he respect the decision that the producer made.
It's very unfortunate that I couldn't work with my brother #str in #maanaadu Everything is time bounded. Considering the amount of emotional and financial pressure that the producer is going through, I have to respect the decision taken by the producer. Thnks for all the love! 🙏🏽

— venkat prabhu (@vp_offl) August 8, 2019
Comment your views !!