Months before, it was officially announced that Venkat Prabhu is going to direct STR aka Silambarasan in a movie named as "Manadu". The film which is said to be a political thriller was planned to be produced by Suresh Kamatchi. Now an official announcement from the producer said that the film is dropped.
[wp_ad_camp_1]
The facebook post of Suresh Kamatchi said that due to unreasonable delay, the film is getting dropped. "I couldn't avoid dropping the movie as it getting delayed for a long time. My love and friendship with Simbu will continue. Thanks to his fans and media friends for supporting me all these days." said the statement of Suresh Kamatchi.
Further he added that the movie will go on floors with different dimension. He confirmed that Venkat Prabhu will remain in the project as director. His statement read as "வணக்கம்… நான் தயாரிப்பாளர் சுரேஷ் காமாட்சி.. மிக மிக வருத்தத்திற்குரிய ஒரு முடிவை உங்களோடு பகிர்ந்துகொள்கிறேன். அன்புத் தம்பி சிம்பு அவர்கள் ஒரு பெரிய பொறுப்பை கொடுத்தார்.
தன்னை வைத்து மாநாடு படத்தை எடுக்க என்னை தூண்டி… துணை நின்ற நண்பன் சிம்புவுக்கு முதலில் நன்றி தெரிவித்துக் கொள்கிறேன்.
ஆனால் காலமும் நேரமும் கடந்துகொண்டே போவது நாளை கசப்பாக மாறிவிடக்கூடாது. எதையும் உரிய நேரத்தில் திட்டமிட்டபடி செய்கிறவன் அந்த தயாரிப்புக்கு நேர்மையோடு இருக்கிறான் என்று நம்புகிறவன் நான். ஆனால் எவ்வளவோ இழுத்துப் பிடித்தும் கால விரயம்தான் நிழ்ந்ததே தவிர படம் தொடங்க இயலவில்லை.
அதனால் சிம்பு "நடிக்க இருந்த" மாநாடு படத்தினை கைவிடுவதை தவிர்க்க இயலவில்லை. சிம்புவின் அன்பும் நட்பும் தொடரும்.இதுவரை என்மீது அன்பு செலுத்திய அவரின் ரசிகர்களுக்கு என் நெஞ்சார்ந்த நன்றி. பத்திரிகையாளர்கள் அவ்வளவு துணை நின்றார்கள். எல்லோருக்கும் என் மனமார்ந்த நன்றிகள்.
வெங்கட் பிரபு இயக்க மாநாடு படம் எனது தயாரிப்பில் புதிய பரிமாணத்தோடு தொடங்கும். விரைவில் அந்த அறிவிப்பு வரும். அனைவருக்கும் நன்றியும் அன்பும்!!"
Check out his facebook post here :
[wp_ad_camp_1]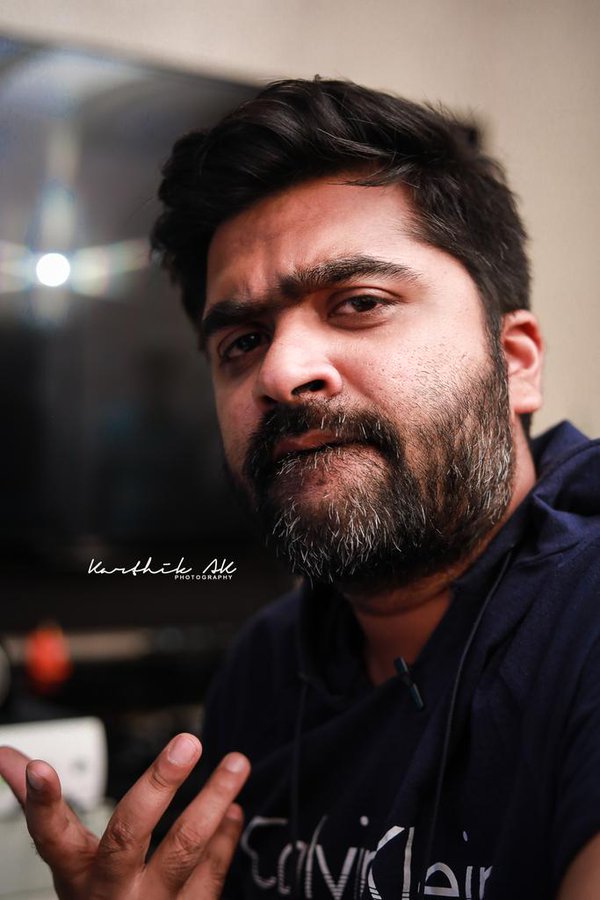 As soon as the news surfaced, fans of the actor got dejected and started to express their disappointment through micro blogging social media platform, twitter. The tag #IrresponsibleSTRdisgraceHisFans is trending in twitter. Check out some of the tweets under the hashtag here :
Satyama solren, idhuku also oru justification kudukra madri oru video poduvaaru..
Please nambiradhinga this time!

Last time ,he potrayed AAA director and producer bad and made us fools.

Let's not become fools again #IrresponsibleSTRdisgraceHisFans @ELAKKS @MahatOfficial pic.twitter.com/hzHqJSs1UM

— SilambarasanFcTrichy (@STR_Fc_Trichy) August 8, 2019
Not everyone will get surrounded by people to support like this even on worst times ! I think Simbu Not understood the value as it easily available#IrresponsibleSTRdisgraceHisFans@ELAKKS @MahatOfficial @Premgiamaren @iamharishkalyan pic.twitter.com/i2fMcIYLD2

— Simbu Vinoth (@STR_Vinoths) August 8, 2019
[wp_ad_camp_1]
Dear #STR fans v have to put end to tis matter,,,,he didnt think abt us ..
Here after dont do posters ,cutout for him…show ur emotions by puting video…..#IrresponsibleSTRdisgraceHisFans

— ArunCharan (@ArunCharan07) August 8, 2019
This is disgraceful STR we want know why the film schedules are delayed again and again, Now it's officially dropped. My age is 21 your my fav hero in my childhood too. As a diehard fan your answerable to me… Why??? #Mannadu #sureshkamatchi #IrresponsibleSTRdisgraceHisFans

— Mohan Str (@MohanStr2) August 8, 2019
இப்போ இதுக்கு ஒரு வீடியோ ரிலீஸ் பண்ணுவான் அதையும் நம்புவான் உங்க நீங்க இருக்கிற வரைக்கும் அவன் திருந்தவே போறதில்லை நாசமா தான் போயிட்டு இருக்கு #IrresponsibleSTRdisgraceHisFans

— ً (@ValuBoy_) August 8, 2019
Pls dnt play with fans feelings #IrresponsibleSTRdisgraceHisFans

— it's me😉😉dk😍😍 (@deepak071094) August 8, 2019
#IrresponsibleSTRdisgraceHisFans entha actor um fans ah ivlo feel pana vachirka matanga

— sàļàí (@Im_Salai) August 8, 2019
Simbu also rumoured to be committed in Manirathnam's Ponniyin Selvan and Gautham Menon's sequel of Vinnai Thaandi Varuvaya. However, we have to wait and see for the official clarification from the makers of the movie. What do you think on this announcement of Suresh Kamatchi ?? Comment your views below !!