BREAKING : New Video Of Abhinanthan Refusing To Answer Some Questions Of Pakistani Army !! Watch !!
By Dhiwaharan
As the furore of Abhinandan's arrest keeps escalating, a new video of the pilot drinking Coffee with the Pakistani Army surfaced in Internet. In the video Abhi is seen interacting with the Major of Pakistani Army.
"I would not change my statement even if I go back to my country also. The Pakistani Army are thorough Gentlemen, starting from the captain who rescued me from the mob to the soldiers" says Abhi infront of the camera through which they are recording.
#Abhinandan
Getting reapected treatment from #pakarmy. pic.twitter.com/bCaL2DbzBi

— atif (@exdigger59) February 27, 2019
"This what I expect from my Army. I am very much impressed by the Pakistani Army." sips the tea he is holding. When they ask him from which place Abhi is hailing from he says that he is from down south. When they ask him whether he was married Abhi nods "yes".
[wp_ad_camp_1]
"The tea is fantastic" responds Abhi when one of the Pakistani Army man says "I hope you like the tea." Following this Abhi denied firmly to answer his questions.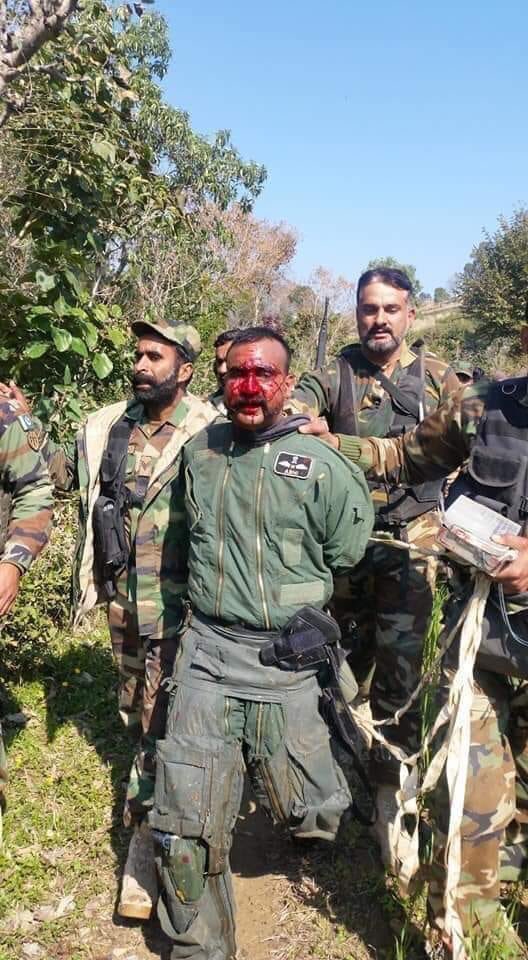 Wing Commander Indian Air Force Abhinandan in the custody of Pakistani security forces. He was flying one of the aircraft which were shot down by PAF in Pakistani airspace this morning.
His safety is in the paryaers of almost every Indian citizen as of now as we can see evidently by the way social media reacting.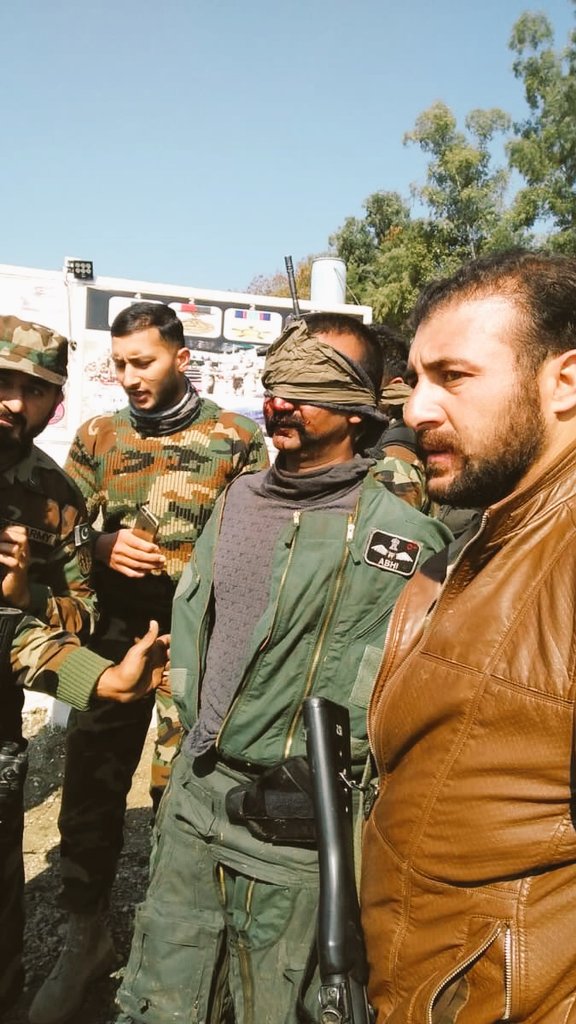 When asked about further details the detained pilot replied, "Sorry Sir, that's all I am supposed to tell you."
[wp_ad_camp_1]
In the video shared by Pakistan, Abhinandan wearing a flight suit is heard saying that he is Wing Commander Abhinandan. He is blindfolded and gives out his service number. He then asks if he is in the custody of the Pakistan military. Later, he refuses to answer further questions.

The video was relased after a press conference held by spokesperson of the Pakistan armed forces Major General Asif Ghafoor. It is aldo rumoured that Abhinandan belongs to Chennai. He is also a father of  2 children.
Arrested Indian Pilot. 3 Indian pilots are in Pakistan custody. pic.twitter.com/mL3Ec5vgAu

— Siasat.pk (@siasatpk) February 27, 2019
Not Abhi alone,even people seem sto be impressed with the way Pakistani Army treating him :
#Abhinandan 's full video released by #Pakistan

He says, Pakistan treated him well & request India to behave the same.#Pakistan #AirSurgicalStrikes #IndianAirForce #IndiaStrikesPakistan pic.twitter.com/UhpdJWcL4r

— Stephen (@stevereports) February 27, 2019
#Abhinandan sir is safe …. and will be back soon.

If any Pakistani Pilot would have found alive Indians would have done the same.. There is a Charter of honour which every Army follows under Geneva Convention pic.twitter.com/30Y9VShAq4

— Rishi Bagree 🇮🇳 (@rishibagree) February 27, 2019
New video of #Abhinandan 🇮🇳🇮🇳🇮🇳 they tried to get few details from him but he refused politely "im Sorry major not supposed to tell you " Salute 🙏 🇮🇳 pic.twitter.com/kruCy2QqkO

— 14 (@shashaa1495) February 27, 2019
Saw another video. Wing commander #Abhinandan says he is being treated well by the Pak army. He is seen sipping tea and looks okay. Prayers 🙏 #BringAbhinandanBack

— Manak Gupta (@manakgupta) February 27, 2019
[wp_ad_camp_1]
#Abhinandan we proud to you Jai Hind🇮🇳👏 pic.twitter.com/AQTOCXAIGW

— ohokohokok (@ohokohokokok) February 27, 2019
#abhinandan has been treated well. He's safe. Thank god. They've treated his wounds. Should be back in 7 days. pic.twitter.com/oafb0leW5v

— 𝙎𝙧𝙚𝙚𝙟𝙞𝙩 (@ThisHungryPanda) February 27, 2019