Articles
BREAKING : Keerthy Suresh Bagged National Award For "Mahanadhi" !! Check Out These Reactions !! !!
Keerthy Suresh was declared Best Actress at the 66th National Film Awards for her terrific performance in Telugu film Mahanati. The film, based on the life of actress Savitri, garnered much appreciation and love for Suresh, who brought alive the iconic star with such grace and exuberance.
[wp_ad_camp_1]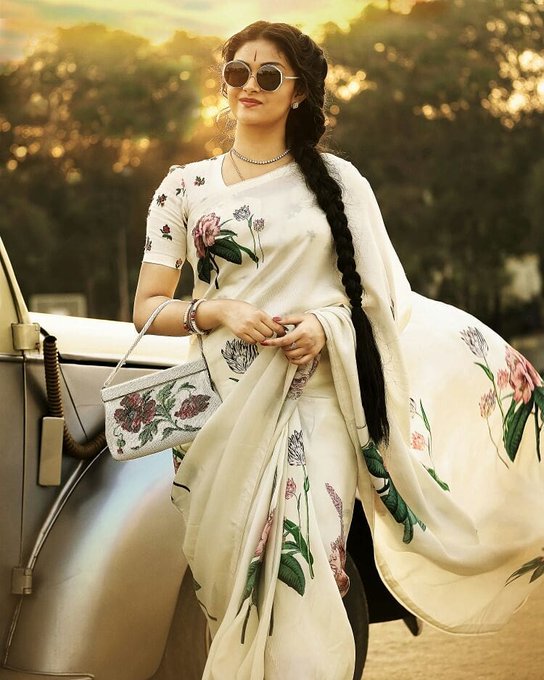 The film also starred Mollywood star Dulquer Salmaan, who essayed the role of late actor Gemini Ganesan. Mahanati follows Savitri's life from the 1940s to 1980s. Apart from Suresh and Salmaan, Mahanati has other stars like Samantha Akkineni, Vijay Deverakonda, Naga Chaitanya, Shalini Pandey, Malavika Nair, Prakash Raj, Rajendra Prasad and Mohan Babu in key roles.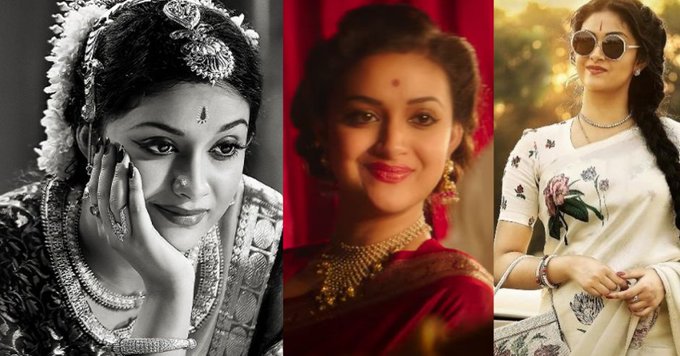 The Nag Ashwin directorial received critical acclaim around the world, winning trophies across the different categories.
Meanwhile, Best Actor award was shared by Ayushmann Khurrana (AndhaDhun) and Vicky Kaushal (Uri: The Surgical Strike). Best Director award went to Uri director Aditya Dhar. Uri also bagged two other awards—best background music and best sound design.
As soon as Keerthy Suresh was announced as the best actress of 2018,  wishes and reactions keeps pouring in social media. Check out some of them here :
கீர்த்தியோட அழகுக்கு ஆஸ்காரே கொடுக்கலாம்.நேஷனல் அவார்ட்லாம் இந்த சமந்தா பேன்ஸ்க்கு டிப்ஸ் கொடுக்கறமாறி pic.twitter.com/0KMgA75dFi

— சிறுத்தை (@itz_Siruthai) August 9, 2019
இந்த சமந்தா காஜல் ஆர்மி எந்த குடோன் ல இருக்கானுங்கன்னு பாத்து சொல்லுங்க டா 😁

அவனுங்க வயிறு எரியுறத கொஞ்சம் பாத்துட்டு போவோம் 😇#NationalAward @KeerthyOfficial pic.twitter.com/25pYxtVVh1

— ரிட்டைடு💛பாரதி (@Rittaidu_) August 9, 2019
மீம் போட்ட கையலாம் போய் தீச்சிக்காதீங்க விடுங்க விடுங்க :-)) @KeerthyOfficial 😘😍

— The Princess (@rajakumaari) August 9, 2019
க்ளாமர் மேலே வெச்ச நம்பிக்கையை உங்க மேலே வைங்க குந்தானிங்களா ! 😂#KeerthySuresh 😍🔥 pic.twitter.com/ZjDub9I9Ah

— TʜʀɪʟʟᴇR ツ (@Itz_Thriller) August 9, 2019
[wp_ad_camp_1]
தலைவி டா @KeerthyOfficial 😍😍

கிண்டல் அடிச்சவன் எல்லாம் லைன்ல வா

டேய் நேஷனல் அவார்ட்ஸ் லாம் என்னனு கேள்வி பட்டுருக்கீங்களா சின்ன பசங்கள?#NationalFilmAwards pic.twitter.com/4jqyCi7OM2

— சிறுத்தை (@itz_Siruthai) August 9, 2019
Here's some of the wishes she is receiving from her fellow actors :
Congrats dear nanba @KeerthyOfficial for #Mahanati best actress National award Proud moment & Hats off to Mahanathi team pic.twitter.com/FTqHLwmQHQ

— atlee (@Atlee_dir) August 9, 2019
Congratulations @KeerthyOfficial for #nationalawards BEST ACTRESS!!
U made everyone proud.. #Mahanati EPIC👍🏻

— kathir (@am_kathir) August 9, 2019
Congratulations on winning the #nationalaward2018 for the best actress #Mahanati darling @KeerthyOfficial so so so happy & so very proud of u darling ❤️ wishing u a lot more success ahead sweets 😘 god bless 🙏🏻💃🏻😘 pic.twitter.com/jj8L3OB1GN

— Priya Mohan (@priyaatlee) August 9, 2019
[wp_ad_camp_1]
Super exciting news!! @KeerthyOfficial many congratulations to you on your #NationalAward .. you rightly deserve it.. you lived the role..so happy for you dear. This is just the first, many more to follow ❤️❤️❤️👏👏👏👏👏👏👏👍🏻👍🏻👍🏻👍🏻👍🏻💖💖💖💖

— KhushbuSundar ❤️❤️❤️ (@khushsundar) August 9, 2019
Congratulations to #KeerthySuresh aka @KeerthyOfficial for winning the #NationalAward for her outstanding performance in #Savithri pic.twitter.com/LiITWFiNV2

— Sreedhar Pillai (@sri50) August 9, 2019
What do you think on Keerthy bagging the award ?? Comment your views below !!