South Africa, one of the top teams which was believed to be one of the favourites for winning the world champions title suffered a lot and got eliminated without giving a fight in the bilateral series. South Africa finished the World Cup in 7th place in the points table with 3 wins from 9 matches. Many fans believed that the team lacked a strong experienced batsman like AB DE Villiers who retired a year before the tournament. But he played for expensive league matches such as IPL, BIG BASH etc.
[wp_ad_camp_1]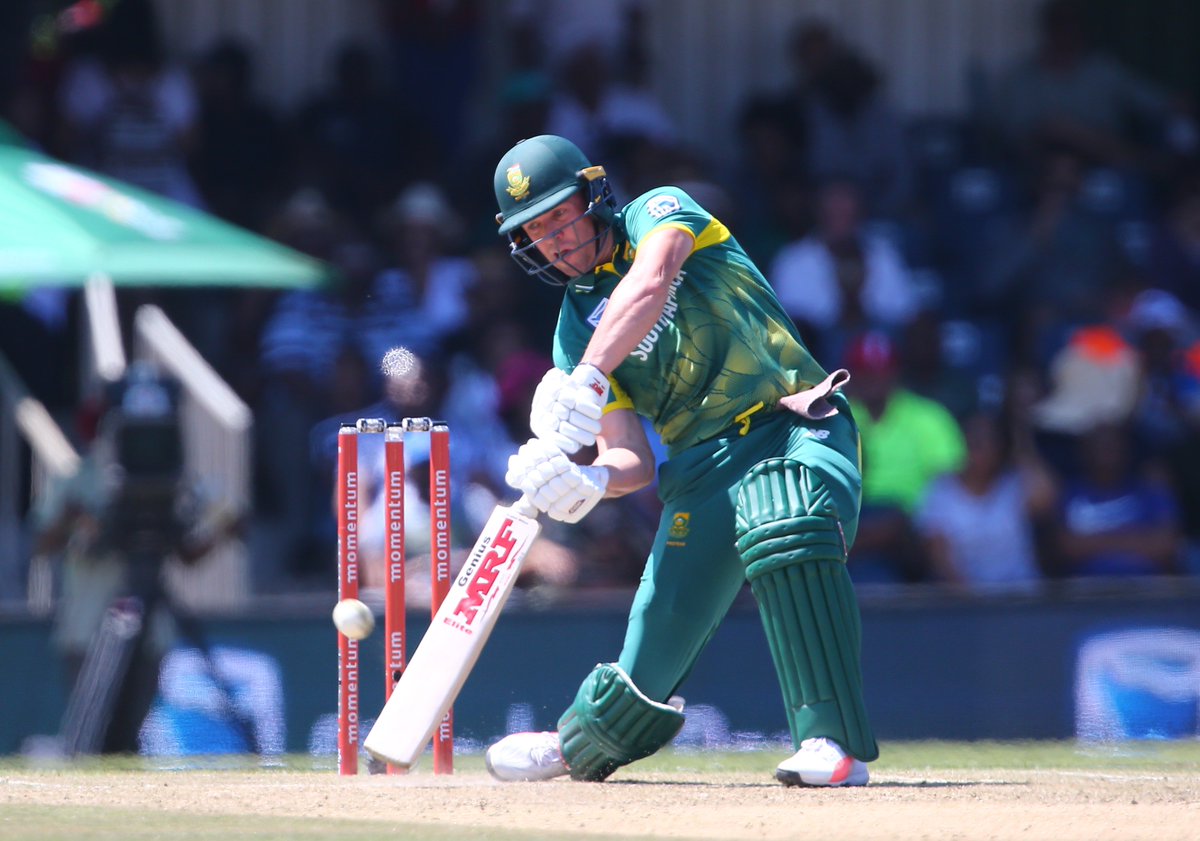 However he offered to play for the nation before the management announcing their world cup squad. But he was not called by the management which created controversy at that time and fans expressed their anger on the cricketer for choosing money over country. Even his wife was blamed by fans for the cricketer's decision.
Fan Blamed AB De Villiers's Wife & Said That She Ruined His Life !! Here's How She Reacted !!
Now as the tournament is nearing its end, the right hand batsman has broke his silence on the controversy. The reason he states for opening about the matter now is that the team has completed its World cup journey and could not be distracted due to his statement.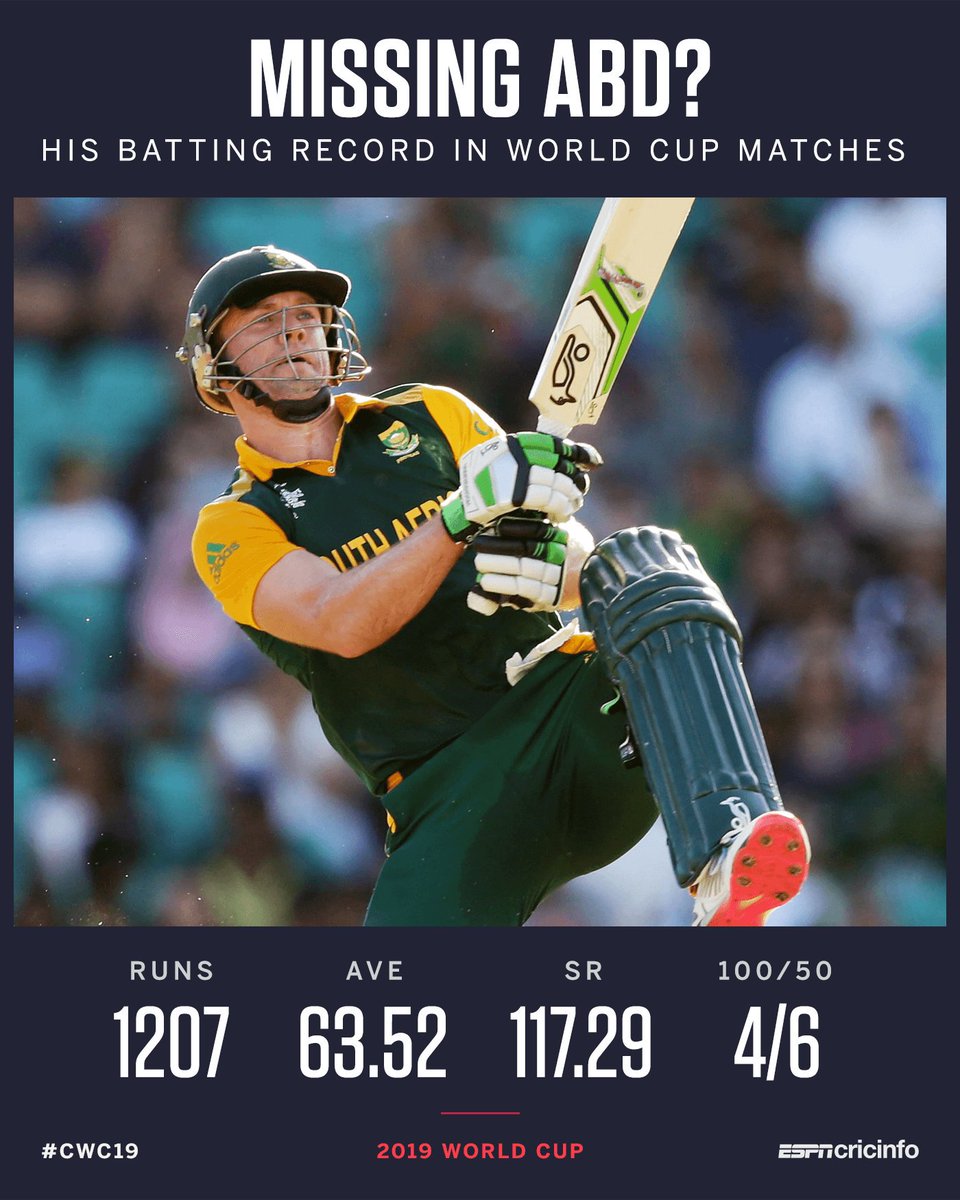 "I continue to be asked to comment on the disclosure, and distortion, of a private conversation that took place just before the squad, was announced and, for the benefit of anyone who may have felt let down, would like to explain what happened." read his statement which has 4 pages of explanation of what exactly happened.
[wp_ad_camp_1]
First, I announced my retirement from international cricket in May 2018 because I wanted to reduce my workload and spend more time with my wife and young sons. Some have insisted I was motivated purely by money. They are wrong. In truth, I have turned down many lucrative offers to play around the world, and have cut the time spent away from home each year from eight months to just over three months.'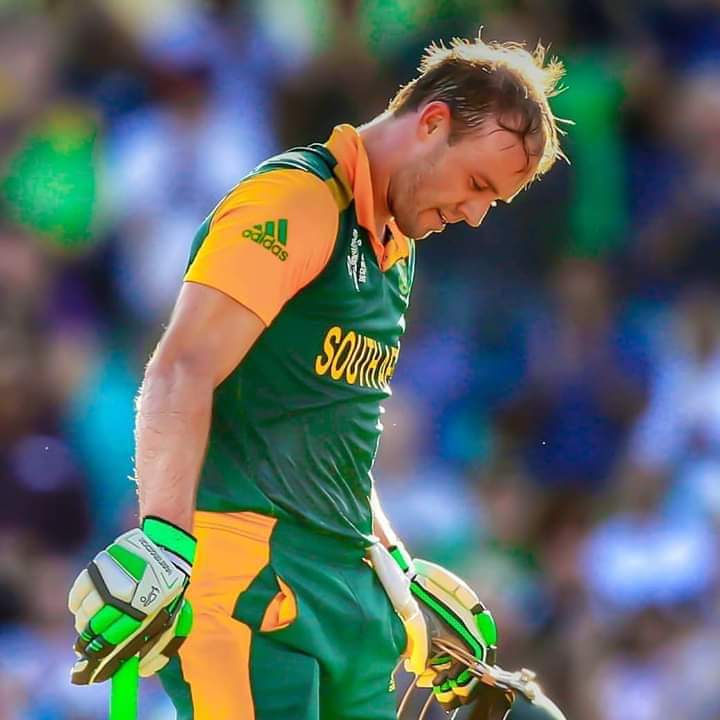 De Villiers stated that he never offered to come out of retirement but was asked by the management if door was open for him to take part in the 2019 World Cup. De Villiers admitted that he regrets saying yes to that query.
'Second, on the day of my announcement, I was privately asked whether 'the door was still open' for me to play in the World Cup. I was asked. I did not offer. I quickly replied 'Yes'. With hindsight, maybe I should have just said no, but my natural instinct has always been to find a way to oblige whenever possible.
Check out his full statement here :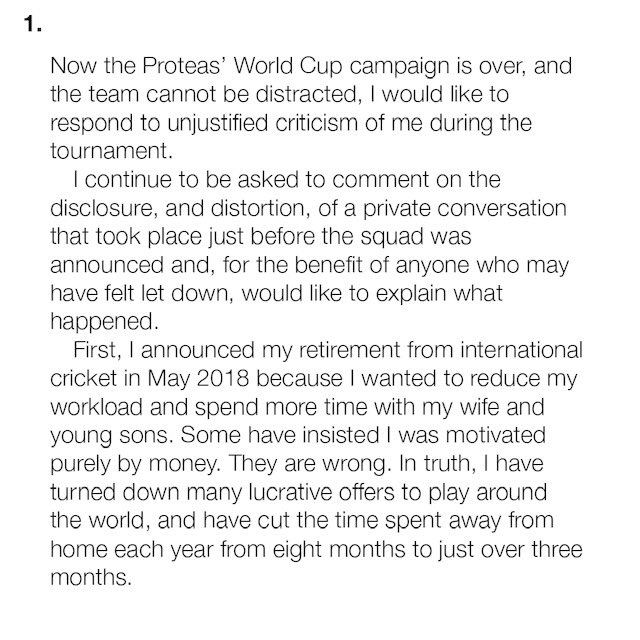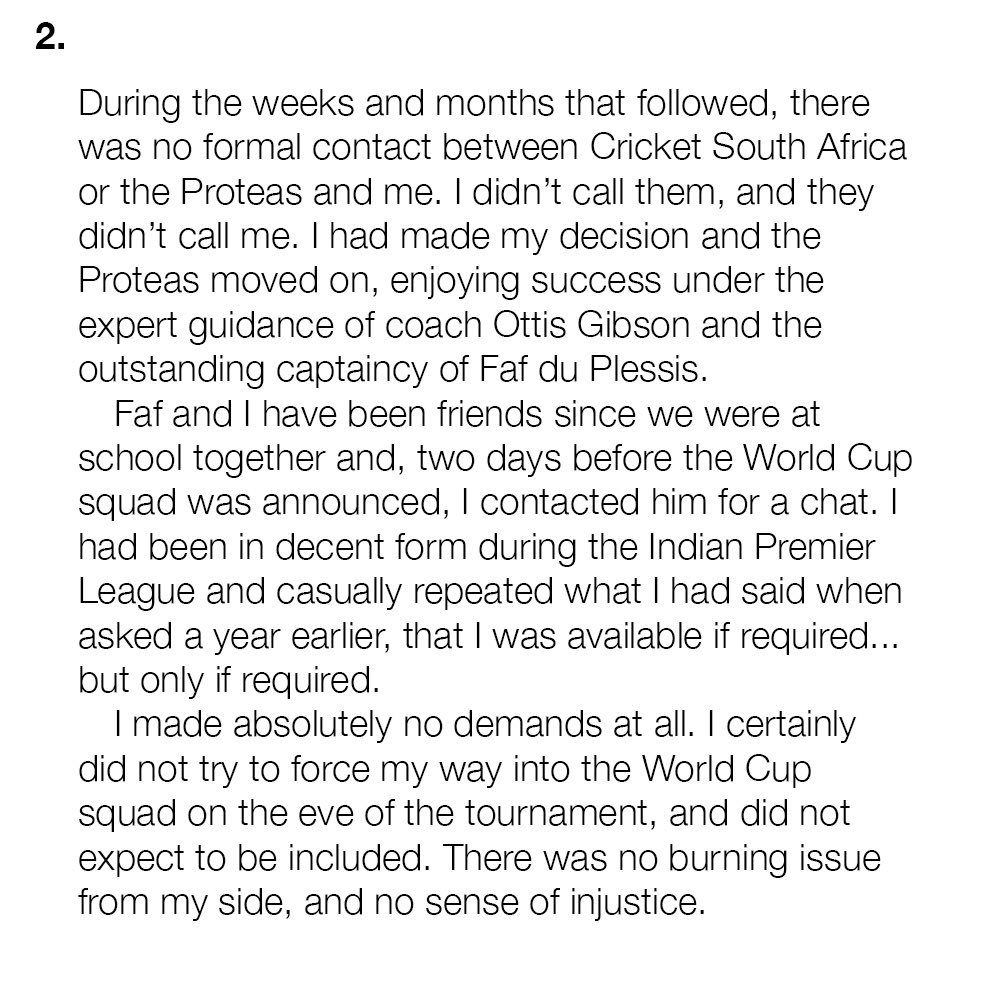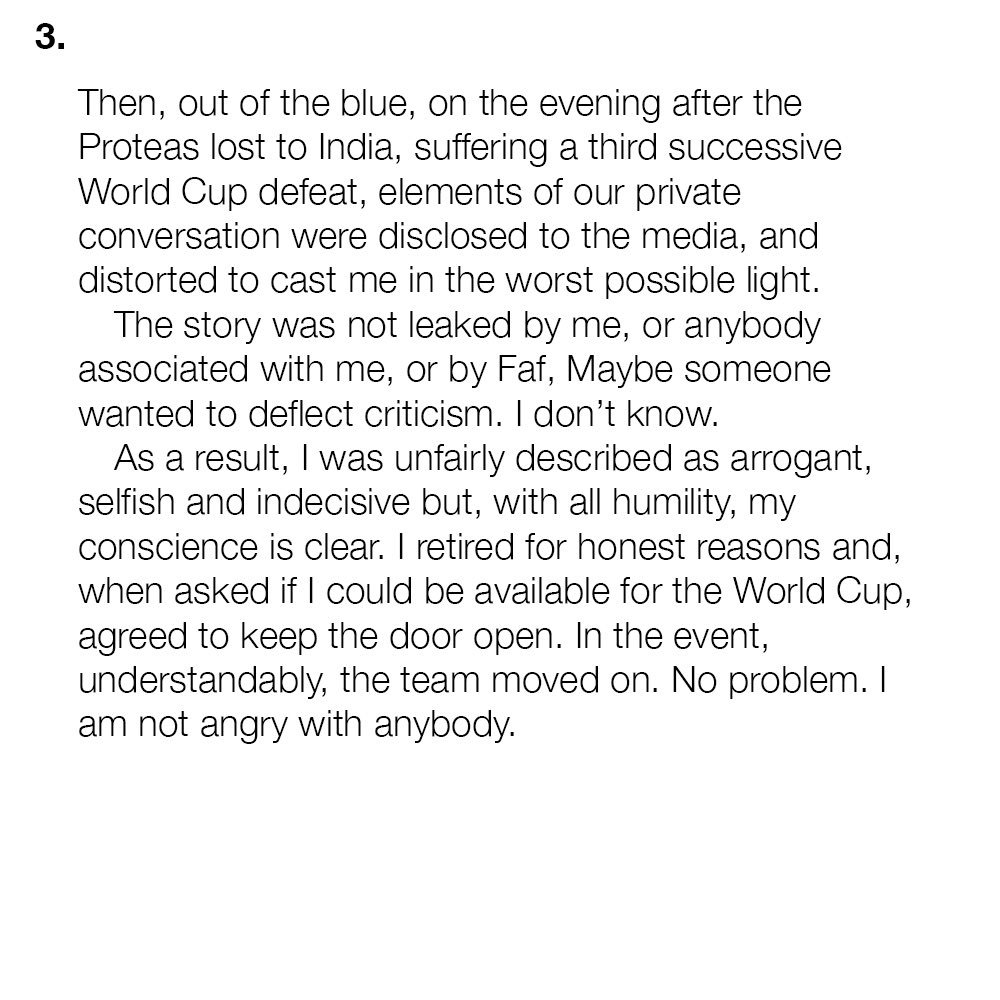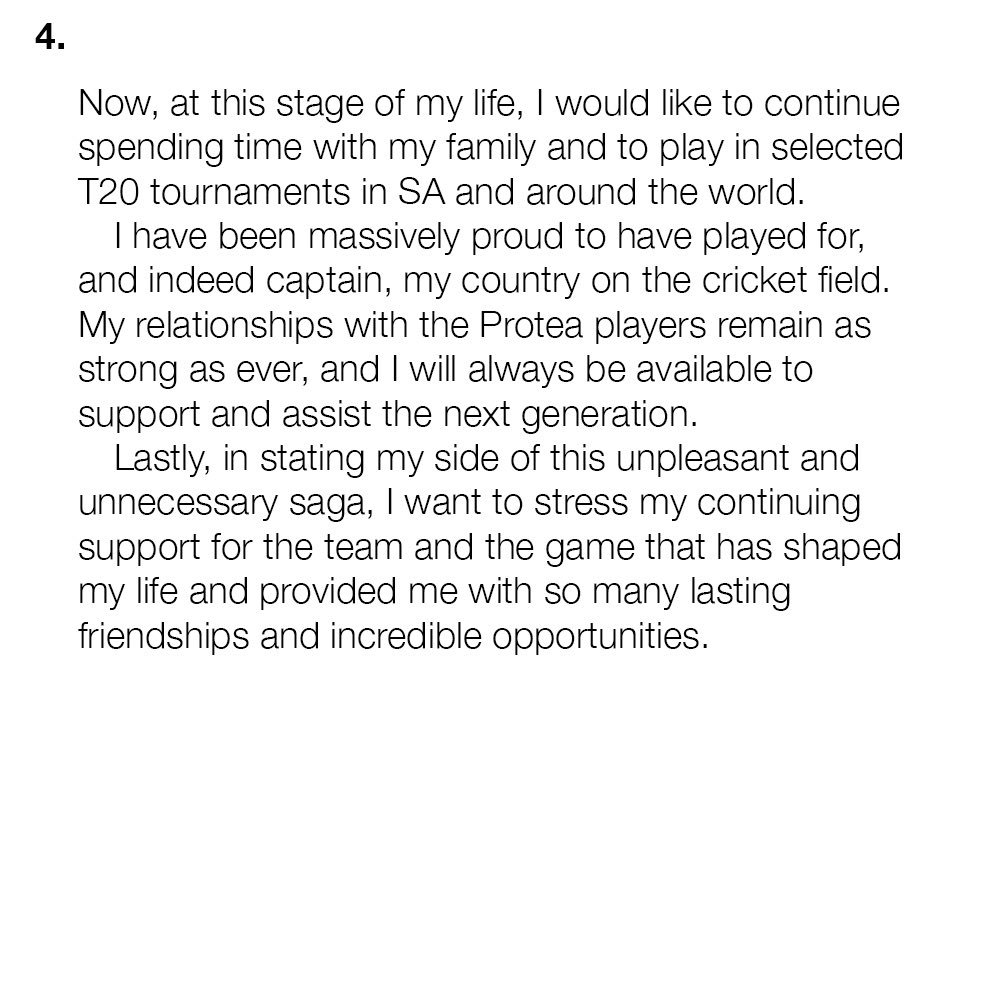 — AB de Villiers (@ABdeVilliers17) July 12, 2019
[wp_ad_camp_1]
The 35 year old batsman played alongside Indian captain Virat Kohli for Royal Challengers Bangalore. He has a huge fan base in India who fondly call him as Mr.360 for the unique kind of shots he plays. He is one of the very few multi talented cricketers who played many sports in his early days.
What do you think on this statement of AB De Villiers ?? Comment your views below !!