BREAKING : Dhoni Lost His Cool For The First Time In History Of Cricket !! Here's How IPL Management Reacted !!
By Dhiwaharan
Hailed as 'Captain Cool' during his trophy-laden years as India skipper, an unusually fired-up Dhoni stepped onto the field to remonstrate with umpire over a contentious no-ball call in a dramatic final over against Rajasthan Royals.
[wp_ad_camp_1]
There was confusion over a no-ball in the last over of a tense match in the 2019 Indian Premier League. Ben Stokes delivered a high full toss and while the umpire signaled a no-ball, Bruce Oxenford at square let, said it was a legal delivery.
Ivan perukkulley gaandham undu unmai dhaana daa, IVAN PERUKKULLEY GAANDHAM UNDU UNMAI DHAANA DAA! pic.twitter.com/63IFgbC1XN

— Srini Mama (@SriniMaama16) April 11, 2019
On-field batsmen Ravindra Jadeja and Mitchell Santner immediately got into an argument with the umpires while MS Dhoni charged onto the field and got involved in a heated argument with the match officials.
Santner hit the last ball for a six to secure a thrilling victory and MS Dhoni was named man-of-the-match for his gritty fifty. He appeared to struggle and even received on-field medical attention during his knock.
Soon after the match, an IPL press release said Dhoni had admitted to breaching the tournament's Code of Conduct.
Mahendra Singh Dhoni's uncharacteristic outburst against a controversial umpiring decision led to the Chennai Super Kings captain being fined 50 percent of his match fee in Thursday night's Indian Premier League (IPL) match in Jaipur.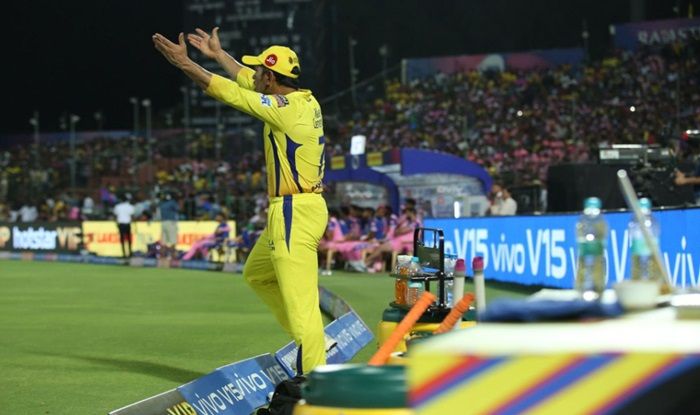 "MS Dhoni, the Chennai Super Kings captain, was fined 50 per cent of his match fees for breaching the VIVO Indian Premier League's (IPL) Code of Conduct during his team's match against Rajasthan Royals at Jaipur."
[wp_ad_camp_1]
"Mr Dhoni admitted to the Level 2 offence 2.20 of the IPL's Code of Conduct and accepted the sanction," the release said.
Surprisingly, Murali Karthik did not ask MS Dhoni any questions on his outburst during the post-match presentation ceremony.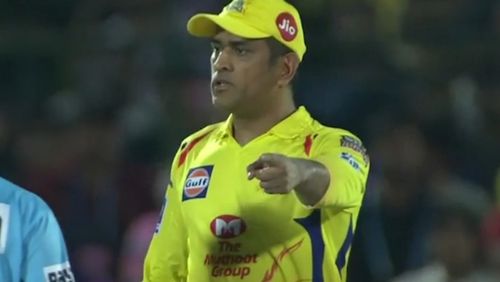 "MS was after some clarity and it didn't seem to be coming so he took the opportunity to go out and discuss it with the umpires. The rights and wrongs will be discussed by everybody," Chennai head coach Stephen Fleming told reporters.
[wp_ad_camp_1]
"He was certainly fired up about the way the decision was handled and why it was overturned… and he wanted to get it clarified at a key moment." he added.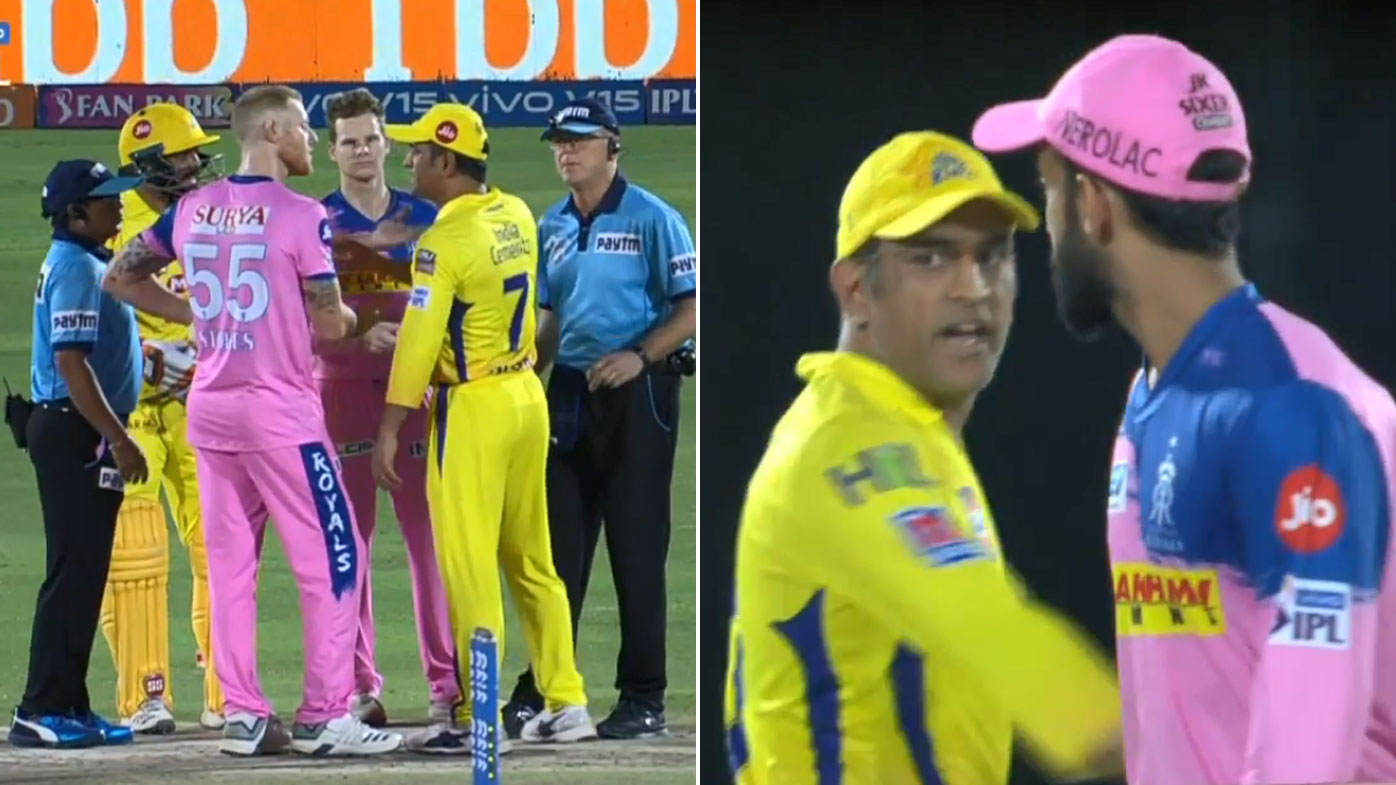 Rajasthan's Jos Buttler was not sure if Dhoni did the right thing in approaching the umpires.
"Obviously tensions are running high in the IPL, every run counts and it was a big moment in the game," the Englishman said. "But whether stepping on to the pitch is right, no, probably not."
What do you think on this unexpected drama that occured in yesterday's match ?? Comment your views below !!