BREAKING : Celebrities & Fans Wishing Chiyaan A Speedy Recovery !!
Get well soon
Hospital
VIkram
CM / Updated: 2022-07-08
15:32 IST
By Dhiwaharan
Renowned Tamil actor Vikram who is known for appearing in films such as "Anniyan", "I" has been admitted in Cauvery hospital located in Alwarpet, Chennai, according to reports. According to Polimer News Channel, the 56 year old actor suffered a heart attack and has been immediately admitted in the hospital. As soon as the report surfaced, hashtag "Chiyaan Vikram" is trending in social media platforms with fans praying for his speedy recovery.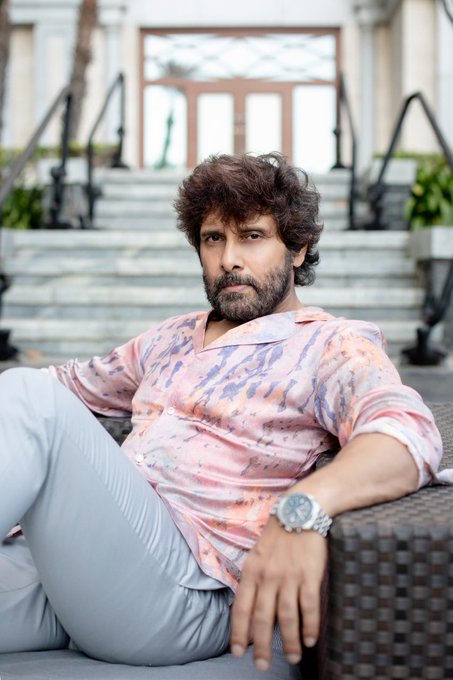 Kennedy John Victor, known for his screen name "Vikram" is also known as Chiyaan Vikram among his fans and followers. He has been part of numerous commercially successful films and has earned major critical acclaim for many of his performances. During his years in the Indian film industry, he has won five Filmfare Awards as well as one National Film Award for Best Actor.
Watch video :
Last seen in Karthick Subbaraj's "Mahaan" in which he starred along with his son Dhruv, the actor's poster for "Ponniyin Selvan" got released recently. On Friday, a shocking report emerged saying that the actor has been admitted to hospital due to heart attack. According to the hospital sources, the actor is stable and is under hospital care as of now.
Update : Actor Vikram is doing good, Likely to get discharged by today evening.

No more ICU drama about his health please #Vikram

— Manoj Prabakar S (@imanojprabakar) July 8, 2022
Vikram was supposed to take part in the teaser launch of his upcoming film Ponniyin Selvan" which is scheduled to take place in Chennai today 6 PM. His one more upcoming film Cobra is slated to release on 11th August. As soon as the report on the illness of the actor surfaced, many online users including celebrities has been expressing their concern over the actor's health. Latest report says that the actor had fever symptoms and shifted to normal ward today. He is expected to be discharged very soon, says the reports.
Here's some of the tweets that surfaced for the report on the actor's illness :
Omg this is so shocking 😳 #ChiyaanVikram get well soon 🙏🏻🙏🏻 https://t.co/fxFEpQtF08

— ஷாந்தனு (@imKBRshanthnu) July 8, 2022
You have gone through bigger struggles in life & have easily overcome it with your strong willpower… so we are very sure you will fight this too.. we are all with you dear Chiyaan💐wishing you a very speed recovery @chiyaanCVF pic.twitter.com/P1TL1vr4Kz

— sd.vijay milton (@vijaymilton) July 8, 2022
Wishing #ChiyaanVikram a speedy recovery!Get well soon Dear sir ❤️‍🩹 🙏🏻

— Sibi Sathyaraj (@Sibi_Sathyaraj) July 8, 2022
Actor #ChiyaanVikram got admitted in Cauvery hospital due to cardiac arrest.

We're praying for your Speedy Recovery, get Well Soon #Vikram Garu ❤ pic.twitter.com/mneyvZ6YdD

— Nǃxau ǂToma (@Nixaultoma) July 8, 2022
Get Well soon #ChiyaanVikram sir 💔💔

We are Pray For Your Recovery 🙏.. pic.twitter.com/Na9DoMEWzc

— ×͜×Ꮶᴀʀᴛʜɪᴋᴬᶠᶜ࿐ (@Itz_Karthik_AFC) July 8, 2022
Don't Worry #ChiyaanVikram Fans !! Our Thalaivar is Fine ❤️❤️

He's With a Good Health !

Don't Believe Media👍👍#PonniyinSelvanTeaser

— KURUP (@LuvAddictZ) July 8, 2022
Get well soon #ChiyaanVikram garu… Praying for ur speed recovery 🙏🙏 pic.twitter.com/FdhRYYWqJj

— MR Solo 2.0 (@SolidLover123_) July 8, 2022