The most awaited interview of Bigg Boss Saravanan released. Saravanan made his acting debut through Vaidhehi Vanthachu (1991), where he portrayed the lead role. He continued to play the lead roles in films throughout the 1990s, later turning into a producer and director for his films. After a sabbatical, Saravanan made a comeback through Paruthiveeran (2007) in a supporting role, and has since continued to play character roles in Tamil films. Since Paruthiveeran, Saravanan is being fondly called as "Chithappu".
[wp_ad_camp_1]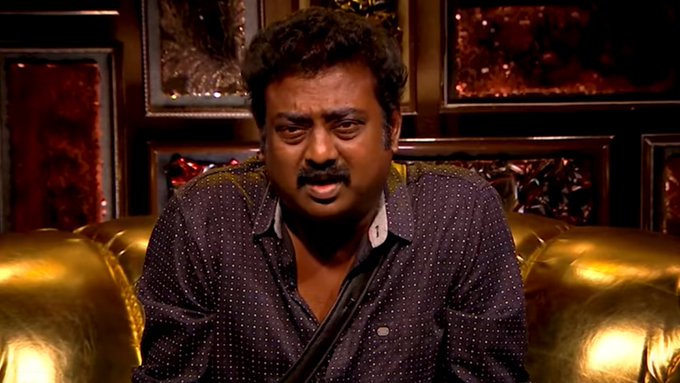 Recently the actor made it to the headlines for his Bigg Boss appearance. Not even a single photograph of Saravanan released since his first of its kind eviction from Bigg Boss house. Unlike other eliminated contestants, Saravanan didn't care to give self explanation so far. However, as he was expected to interact with media. Recently, the actor has made his presence along with his child to receive "Kalaimamani" award.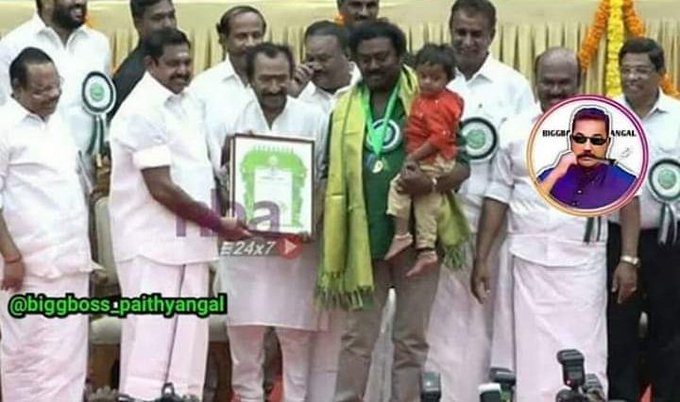 In the recent interview, Saravanan who shares about his plans in the future not talked much about the recent incident that happened in the Bigg Boss show. In the third season of Tamil Bigg Boss, Saravanan was terminated from the show for his derogatory comments about groping women in his earlier days. His termination was announced to his housemates on the next day by Bigg Boss himself. As soon as hearing his instant eviction, almost every contestant broke down in tears, especially Kavin and Sandy. However, the matter was not discussed further either by Kamal Haasan or by the other contestants.
[wp_ad_camp_1]
"When I went to "Aththi varadar" temple, many people looked at me with respect. Out of 1 lakh people, 80,000 people looked at me. I couldn't believe that this change happened in just 40 days gap. I regretted few days for what happened to me in the Bigg Boss house. But after seeing this response, I became happy. It is a prize I received for the truth I spoke" said the actor with happy tears.
Watch the video here :
Source : Cinema Vikatan 
When Bigg Boss said that he is terminated from Bigg Boss house, Saravanan who looked dejected has not uttered a word and was seen leaving the show immediately. However, among the users of social media, the topic became a subject of debate. Many supported the decision that Vijay Tv made and the other set of people condemned the television for the way Saravanan was terminated.
[wp_ad_camp_1]
In this interview Saravanan shared about the conversation between him and Rajinikanth after the veteran watched the movie "Paruthiveeran". Saravanan said that he got excited as he is an ardent fan of the Superstar. He also thanked his fans who are still running Fans club for him, even in Kanyakumari.
Comment your views on this interview !!