BREAKING : Another Girl Comes Forward Alleging That She Was Sexually Harassed & Blackmailed !! SHOCKING !!
CM / Updated: 2019-03-13
18:33 IST
By Dhiwaharan
Four men who the Coimbatore police say molested or sexually harassed several girls and women for years were arrested in recent weeks after a student's complaint.
A total of eight arrests were made in Pollachi, located in Tamil Nadu's western Coimbatore district, in February and March.
Four were booked under sections of the IPC including those dealing with sexual harassment (354 A) and assault (354 B). They were also booked under sections of the Information Technology Act, 2000, and the Tamil Nadu Prohibition of Women's Harassment Act.
[wp_ad_camp_1]
The video which was released by journalist Nakheeran Gopal rocked the state and it spread like a wild fire all over the country. As an effect of it many politicians, celebrities came forward and raised their voice for the victims and also to get punishment to the rapists.
Now to our shock, another girl came forward and reported that she was also one of the girls who was affected. Going by the reports of Puthiya Thalaimurai , the girl says that a guy betrayed her in the name of love and captured illicit photos and videos with which he blackmailed her in order to get money and expensive things.
பொள்ளாச்சி விவகாரம்… பலவந்தமாக என்னை அழைத்துச் சென்றான்… பாதிக்கப்பட்ட பெண் பரபரப்பு தகவல் #Pollachi #PollachiCase pic.twitter.com/xY7ghCaTng

— PuthiyathalaimuraiTV (@PTTVOnlineNews) March 13, 2019
What's more shocking is that the girl complained to the police station in the evening of yesterday which was not responded properly by the police officers. "They asked me to wait for some time when I came in the morning but till they haven't talked with me about it. I am still waiting here" says the girl to Puthiya Thalaimurai.
Check out the reactions for the post :
நேத்து Complaint குடுத்திருக்கு இந்த பொண்ணு..,
இப்போ வரை வழக்கு பதியாம என்ன பண்றானுக😡😡

ஏன் இந்த பொண்ணையும் அதிமுக அமைச்சர்கள் கிட்ட போட்டு குடுக்குறதுக்கா😠😠#PunishTheRapists

— Pirai Kannan (@piraikannan) March 13, 2019
இந்த வழக்கு விசாரணை செய்யும் தற்போது உள்ள காவல் துறை அதிகாரிகளை உடனே இட மாற்றம் செய்யவும்

— Palanivelu (@s_palanivelu) March 13, 2019
சட்டத்தின் மீதும் காவல் மீதும் எந்த நம்பிக்கையும் இல்லை… இந்த பெண்ணின் அடையாளமாவுது பாதுகாக்க வேண்டும்…

— Deepa aka AngayirSelvi (@deepahere1807) March 13, 2019
நாடே கொதிச்சிட்டிருக்க ஒரு கேஸ்… சம்மந்தப்பட்ட போலிஸ் ஸ்டேசன்ல கம்ப்ளைண்ட் குடுக்க வந்த பொண்ண காலைலருந்து எந்த விபரமும் கேக்க மாட்டேன்னு உக்காந்துருக்கானுகளாம்? இத அரசியல் படுத்தாம மயிராடா பண்ணுவாங்க எச்சக்கல நாய்களா https://t.co/SAFTpWPhhs

— ~ (@SuDLX) March 13, 2019
[wp_ad_camp_1]
She also reported that so many girls warned her and asked her to make a complaint along with them who are affected by the same guy and there will be many big shots names will be revealed if he was caught.
The incident created massive outrage across the state since journalist Nakheeran Gopal released the video of a victim screaming to leave her alone while being sexually harassed by the criminals. Apart from public people and political parties, clebrities also started to raise voice against the criminals through which they are requesting punishment for the culprits at the earliest.
More than 200 girls affected and 1100 illicit videos made by the gang according to the reports. The sexual harassment case involves gang members who used to befriend women on social media websites and then lure them to meet and then forcefully shoot their obscene videos. One such video has gone viral on social media, which was allegedly uploaded by one of the accused.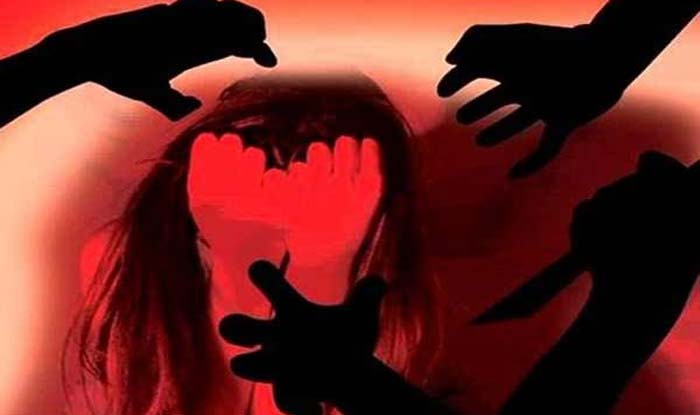 [wp_ad_camp_1]
The victims were lured from across the state which included college students, young working women, doctors and senior secondary school students. These women belonged to Chennai, Salem, Coimbatore and many parts of the state. Most of the victims have refused to file official complaints fearing a backlash from society.