This particular video which surfaced in the social media platforms during "Darbar" release time, is going viral now. At first, many considered him as a mere fan who is expressing his excitement to watch "Darbar" in theatres. As the video is doing rounds in the social media platforms for the second time now, people started listening to him it seems which made them to realize that he revealed the first few lines of the most expected upcoming film of Thalaivar Rajinikanth "Annaatthe". Yes, we are talking about the video you probably watched three months ago.
[wp_ad_camp_1]
Superstar Rajinikanth whose career spans more than 40 long years, has earned the highest number of fans comparing to all the actors in India. Being debuted in Aboorva Ragangal, Rajinikanth managed to do 167 film so far and is still giving nightmare to his rivals. The other actors of his age in India started doing supportive roles whereas Rajinikanth is still doing the roles of protagonist in his movies and the most special thing about it is, the level of craze for the actor today is no less comparing to the level of craze fans had on him in his prime time.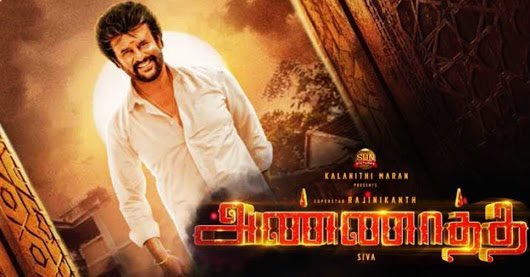 The actor has indeed earned some of the craziest fans who likes to identify themselves only as a Rajinikanth fan or Thalaivar fan. We have seen his fans tattooing his name in their body and imitating his hairstyle, voice modulation and all. This one fan of the actor went one step ahead and revealed his Thalaivar's upcoming film's opening song in which he worked as one of a dancer.
[wp_ad_camp_1]
People who have visited film sets would know that a song's shoot will go on to floors only after the composition. Going by this fan's statement, shoot for Annaththa's opening song completed already. The film's shoot got interrupted due to the lockdown implemented by the Government to control the spread of Coronavirus. This man who says that he is a fan of actor Rajinikanth since childhood, has said that he danced along with his idol in "Annaaththa Annaaathaa . . " song . However, he says that he feels very bad as no one in that theatre considered him as a dancer who danced with Rajinikanth in "Annatthe".
We are not sure about the lyrics but the song he sung while performing the dance steps which he allegedly performed in the presence of Rajinikanth earlier on "Annatthe" sets, has every essence of an introduction song of a Rajinikanth film.
Watch the video below :
The Fan went to perform "Nan Than da Inimelu" from Darbar film which won the hearts of social media users as well. Music of the film is being composed by D.Imman and the film is bankrolled by Sun Pictures who announced that the film will hit the screens on Pongal 2021. Director by "Siruthai" Siva, the film has, Meena, Kushboo, Nayanthara, Keerthy Suresh, Soori, Sathish and many others as a part of casting crew.
[wp_ad_camp_1]
#AnnaatthePongal2021#அண்ணாத்தபொங்கல்2021@rajinikanth @directorsiva @immancomposer @KeerthyOfficial @prakashraaj @khushsundar @sooriofficial @actorsathish pic.twitter.com/PY5qldztmC

— Sun Pictures (@sunpictures) May 12, 2020
Director Siva is known for his commercial blockbusters such as Siruthai, Veeram, Viswasam etc. Fans are expecting for a "Padayappa" kind of commercial film from this combination which as it has an ensemble cast like the same.
Comment your views on this revelation !!