BREAKING : Abhinandhan To Be Released Tomorrow !! Internet Started Celebrating Already !!
By Dhiwaharan
Wing Commander Abhinandam, who was captured by Pakistan army on Wednesday after being shot down over PoK during a dogfight with Pakistan Air Force jets, will be released tomorrow. Minister of External Affairs had called Acting High Commissioner of Pakistan Syed Haider Shah and demanded Abhinandan's safe and immediate release.
Indian Air Force pilot Abhinandan Varthaman, taken captive by Pakistan yesterday, will be released tomorrow as a "gesture of peace", Imran Khan has declared. The Pakistan Prime Minister was speaking at the country's parliament.
"Yesterday I tried to call (Prime Minister) Narendra Modi to say that we don't want escalation. Our push for de-escalation doesn't mean we are afraid," Imran Khan said.
"We have an Indian pilot. As a peace gesture, we will release him tomorrow." he added.
Wing commander #Abhinandan will be released tomorrow #ImranKhan announced ✌✌ #WelcomeBackAbhinandan

Video courtesy: PTV pic.twitter.com/mX5Fa6dR6e

— Campus Sigma (@campussigma1) February 28, 2019

"That's all I am supposed to tell you" is not just an ordinary phrase hereafter. The phrase is going to be celebrated for years and years by the people of India to show their courage. Those are the words repeatedly used by Winga Commander Abhinandhan to the Army of Pakistan whom refers as thorough gentlemen.
[wp_ad_camp_1]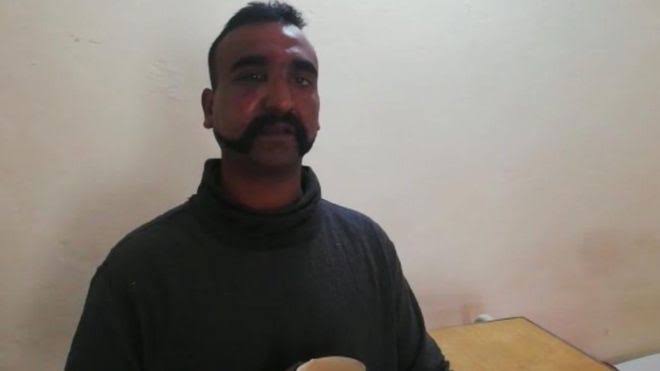 All that are revealed by Abhi is nothing but his name, religious and service number. He even said them where he is exactly from India and he never hesitated to say "No" while being their custody.
Now this really brought smile to my face !!! Waiting for tomorrow ….. with bated breath ☺️ https://t.co/EOGISL26ec

— taapsee pannu (@taapsee) February 28, 2019
The Indian government confirmed that an Indian Air Force pilot is "missing in action", after Pakistan released videos of a captured officer who identified himself as Wing Commander Abhinandan Varthaman.
Hope for his safe return to home #AbhinandanMyHero 🙏 pic.twitter.com/1Hrw8xc8G0

— Vigneshwersingh (@rajputboy_999) February 28, 2019
After the videos went viral, the nation has been fervently praying for his safe return. The increasing tension between India and Pakistan reached a crescendo after Wing Commander Abhinandan Varthaman went "missing in action" during the aerial engagement between the Indian Air Force and Pakistan Air Force.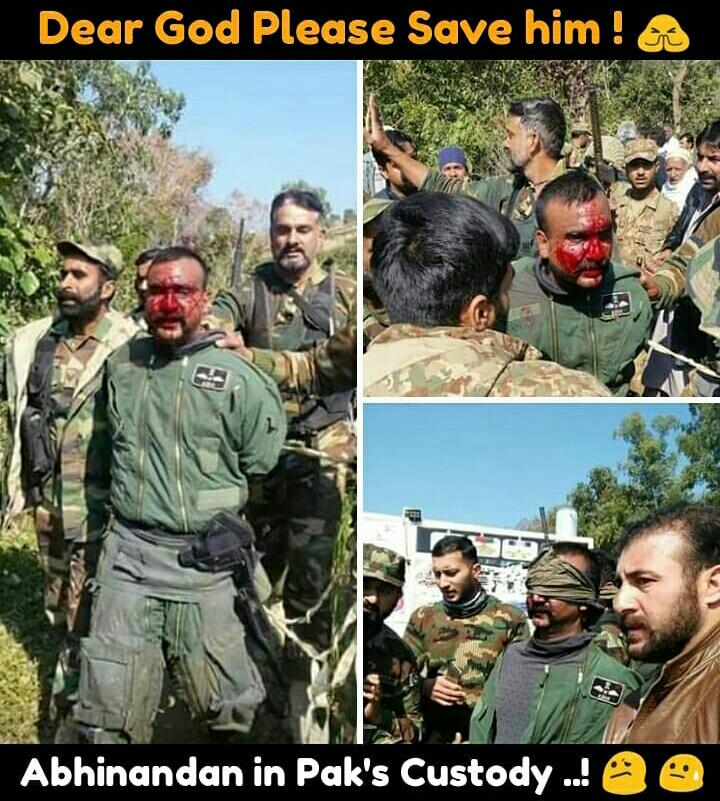 Over the past few hours, discussions and debates on all forms of media and social media have been centred on only one point: Bring Back Abhinandan. Many people recognised Abhinandhan as their hero which is evident through the trending topics in Social media.
[wp_ad_camp_1]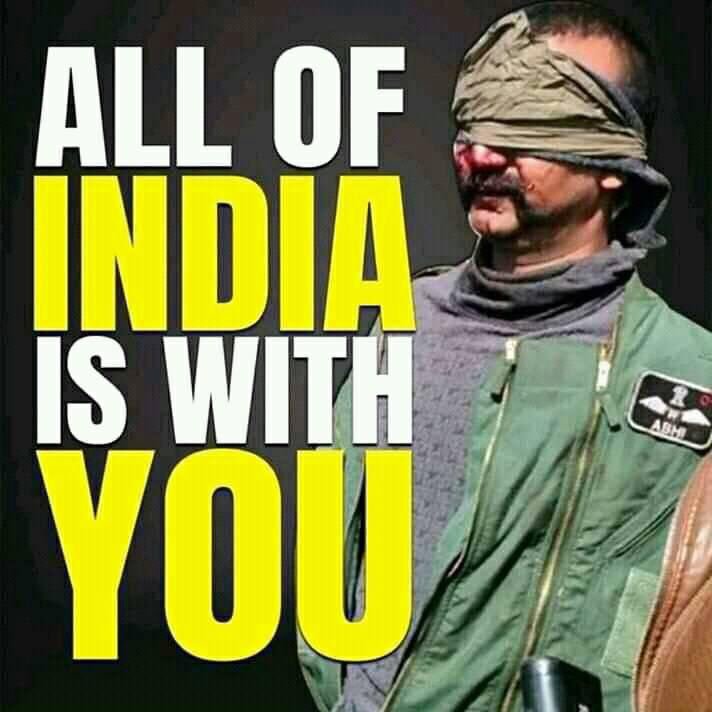 #AbhinandanMyHero is trending all over Internet. Check out some of the tweets under the hashtag which gives us some strength and courage :
Salute our nations hero #Abhinandan for ur bold & clear shot!! Our prayers for u & ur family & pls return him back home safe!! True inspiration & model figure .. Huge respect 🙏🏻 #AbhinandanMyHero #BringHimHome pic.twitter.com/TLlSXW3Oqq

— kathir (@am_kathir) February 28, 2019
#IndianAirforce pilot Wing Commander Abhinandan has shown his utmost courage and love towards his motherland. Salute this braveheart for his unparalleled courage and composure. You are in the prayers of every soul back home sir. Waiting for your safe return #AbhinandanMyHero

— koratala siva (@sivakoratala) February 28, 2019
🙏🏻 #AbhinandanMyHero Praying that he returns safely.

— Pranitha Subhash (@pranitasubhash) February 28, 2019
I salute u #AbhinandanMyHero. Every Indian s pride and a great example of bravery n courage. To every #IAFPilot wit folded hands and wit gratitude. Thank u for guarding us n our nation. Everyday n nite.

— Vishal (@VishalKOfficial) February 27, 2019
I am hearing reports that WC Abhinandan chased & shot 2 F-16, one completely destroyed and in return was shot and had to eject.

If this is true it's an emabrassment for Pakistan and US. I mean Mig21 got a F-16 kill…#AbhinandanMyHero

— Vikrant (@vikrantkumar) February 28, 2019
Such calm and resilience in the face of adversity . Prayers for our brave pilot #AbhinandanVarthaman . Hope for his safe return. #AbhinandanMyHero

— Emraan Hashmi (@emraanhashmi) February 28, 2019
I can't sleep jus thinking about soldier they sacrifice there life for us…. Praying for safe return of our Hero #Abhinandhan #AbhinandanMyHero pic.twitter.com/HLU1eTGTi4

— Saurov koch😘😘🌎 (@SaurovKoch) February 28, 2019
Such courage, dignity , honor and grace under pressure. My thoughts are with you #WingCommanderAbhinandan #respect

— Hrithik Roshan (@iHrithik) February 27, 2019
[wp_ad_camp_1]
Braveheart Wing Commander Abhinandan. India is with you. 🇮🇳

— Ranveer Singh (@RanveerOfficial) February 27, 2019
India wants her son back! We want our hero back! #AbhinandanMyHero #BringHimBack pic.twitter.com/IeMqQKN4GV

— Malobika (@MalobikaSen22) February 28, 2019
Can't even imagine what his family is going through..I just pray that he retuurns safely as soon as possible🙏🏻🙏🏻. I bow down to the bravery and dignity of this man🙏🏻 . #AbhinandanMyHero #BringAbhinandanBack pic.twitter.com/50sWMnNzCt

— Տℍℛᗅⅅⅅℍᗅ🌸 (@Riti_titli) February 28, 2019
#AbhinandanMyHero #Abhinandan .i'm not able to sleep it's 4:40 in morning Plz Bring him Back pic.twitter.com/ULDe4O9eBC

— Khan Ahesan (@KhanAhesan4) February 28, 2019
Not all superheroes need capes #AbhinandanMyHero pic.twitter.com/OiMLWWCUYo

— Nerd (@Nerdi1412) February 28, 2019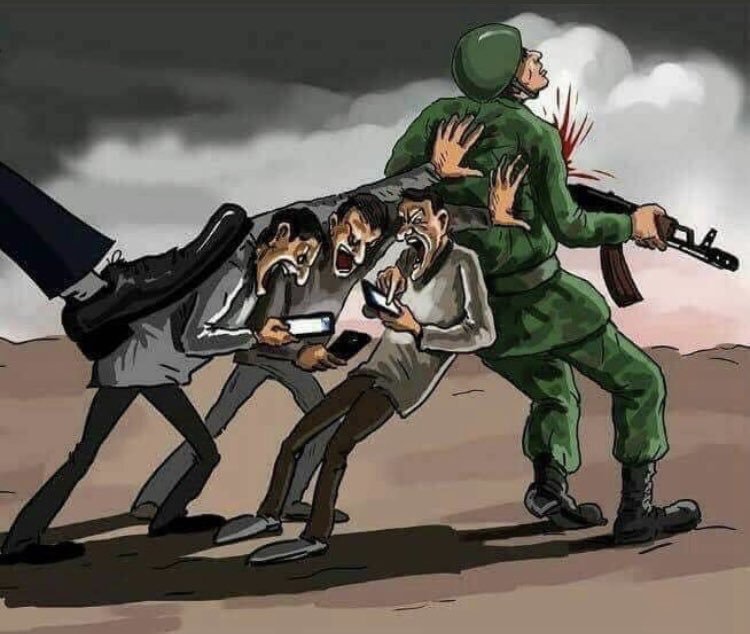 Pakistan Prime Minister Imran Khan held a press conference a few hours after the Indian MEA's media briefing. He told the media, "If we let the conflict between the two nations escalate from this point, we don't know where it would go. It would neither remain in my control nor in Narendra Modi's."