Bose Venkat's Loss Left Fans Dejected !!
Follow Us
Comments: 0
Bose Venkat's Tragic Loss, a Sister and Brother Pass Away on the Same Day, Sending Shockwaves Through the Film Industry
Bose Venkat has acted in serials and movies is now facing an emotional heart-wrenching turn of events, popular actor and director Bose Venkat has been struck by an unfathomable tragedy as both his sister and brother passed away due to heart attacks on the same day. This devastating news has left the film industry and the public in deep shock and sorrow.
Also read: இணையத்தளத்தை இரண்டாக்கிய தமிழ் யூடியூபர்கள் சண்டை !! முழு விவரம் இதோ !!
Bose Venkat, known for his remarkable performances on the small and silver screen, gained immense popularity through his role in the widely acclaimed serial "Metti Oli," which aired on Sun TV. With his versatile acting skills, he has successfully portrayed both villainous and character roles in numerous movies. In 2020, he took on the additional role of director for the film 'Kannimadam,' showcasing his talent behind the camera as well. Furthermore, Bose Venkat currently serves as the President of the Small Screen Actors' Association, demonstrating his commitment to the industry.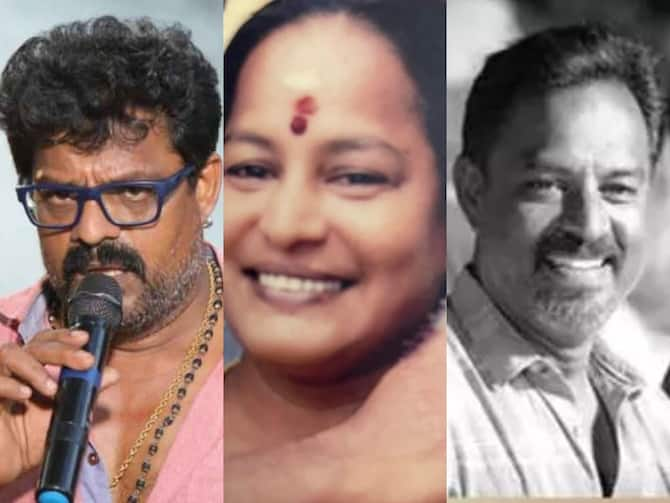 Also read: JD Chakravarthy's Shocking Statement About Consuming Slow Poison!!
Amidst his flourishing career, tragedy struck Bose Venkat's family when his sister Valarmathi tragically passed away in Chennai due to a heart attack. The family was overwhelmed with grief, and during Valarmathi's funeral, an unimaginable and tragic incident unfolded. Bose Venkat's brother-in-law Ranganathan, who was present at the funeral, was overcome with sorrow upon seeing his sister's lifeless body. In a devastating twist of fate, Ranganathan suffered a heart attack and collapsed onto his sister's lifeless form. The shocking turn of events left everyone in disbelief.
Also read: Groom Demanded Dowry On Marriage Stage !! Check What Happened Next
It has been reported that the funerals of Valarmathi and Ranganathan will take place in Aranthangi, their hometown. The film industry, as well as the general public, has been deeply saddened by these consecutive deaths within Bose Venkat's family. Countless individuals from the film fraternity have taken to social media to express their heartfelt condolences and offer support to the grieving actor.
Also read: "Hey வீடியோ எடு" – கோபத்தின் உச்சிக்கே சென்ற TTF Vasan !!
The loss of his elder sister and brother has plunged Bose Venkat and his family into profound sorrow. During this trying time, an outpouring of love and solace from well-wishers and fans through social media has provided some comfort to the grief-stricken actor. The support and condolences offered from all corners of the industry and beyond are a testament to the impact Bose Venkat has had on the hearts of many.
Also read: Mumbai Local Train : Woman Sex*ually Assaulted In Running Train !!
The sudden demise of Bose Venkat's loved ones serves as a poignant reminder of the fragility of life and the unpredictability of fate. The film industry, which had witnessed Bose Venkat's immense talent and dedication, now stands together in mourning, reflecting on the fleeting nature of human existence.
In the face of this devastating loss, Bose Venkat's resilience and strength will undoubtedly be tested. As he navigates through this challenging period, it is our hope that he finds solace in the memories he shared with his sister and brother, and that the outpouring of support from his colleagues, friends, and fans provides him with the strength to heal.
The film industry, known for its tightly knit community, will continue to stand by Bose Venkat during this trying time. His contributions to the world of entertainment will always be cherished, and his immense talent will forever be remembered. As the industry mourns the loss of two precious lives, it also serves as a reminder of the importance of cherishing and valuing our loved ones while they are still with us.