Bored Of Usual Drinks ?? : Beat The Heat With These Unique Drinks This Summer !!
By Dhiwaharan
Summers are finally here – perhaps the best time when you can be a little more experimental, especially when it comes to tasting different types of food and drinks. However, dealing with the hot summer days can be quite a challenge; heat waves, perspiration, dehydration, tanned skin and much more! But, don't worry, as we have a perfect solution for the same! Get ready to wet your vessels with some super-energising and chilling drinks of traditional India. So, here is a list of old and unique Indian drinks that are better than those regular virgin mojitos and sangrias.
[wp_ad_camp_1]
1. Imli Ka Amlana
When tamarind is well complimented with the punch of spice, it results in delightful imli ka amlana. This fabulous drink was long forgotten by the people, especially in South India, that was once the reigning queen of Indian drinks. Sweet, sour and spicy, this awesome combination is truly hard to resist!
How To Make: Extract the tamarind pulp and add 5 five cups of water to it. Mix the liquid well till it gets uniform. Add black salt, black pepper powder, green cardamom powder, roasted cumin powder, roasted carom seed powder, sugar and salt in the drink. Mix all the ingredients well to have a perfect tangy taste. You can also use a mixer to lessen the hard work. Add some crushed ice to the drink and serve it in vintage glasses.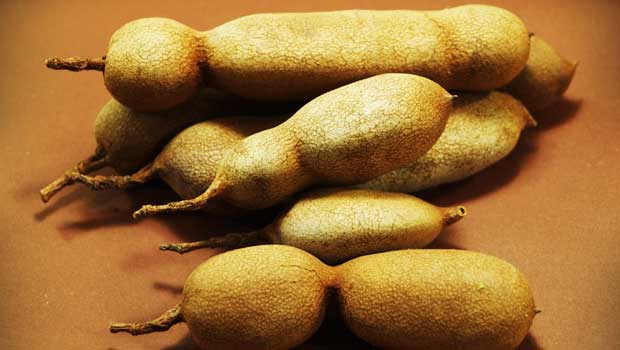 Tamarind (imli) is well complimented with the punch of spice in imli ka amlana
2. Panakam
Another one of the much-savoured drinks of the South, panakam is an interesting combination of cardamom, pepper, the sweet flavour of jaggery and, of course, water. This unique drink gives an instant cooling effect and energy that we bet you can guzzle down a glass and still be asking for more.
How To Make: Liquify the jaggery in water, add lemon juice, powdered cardamom, dry ginger powder, edible camphor, salt and nutmeg powder in it. You can also add holy basil leaves if desired. Make sure you don't discard the cardamom skin, as it will add a fabulous aroma to the drink.  Serve it chilled in copper glasses.
[wp_ad_camp_1]
3. Piyush
If you have lived in Maharashtra, then we bet you must have tried this drink, piyush, which literally means amrit, or the drink of the Gods. This creamy drink is prepared by combining shrikhand and buttermilk with lots of dry fruits in the right quantity. It is so rich and filling that you can pair it with your breakfast or lunch.
How To Make: Take shrikhand, yogurt, milk, sugar, cardamom powder and nutmeg powder. Mix all of these items in a bowl. Blend all these items till you have a smooth and creamy mixture. Refrigerate it for at least 2 hours. Serve the drink immediately and top it up with pistachio, almond slices and saffron.
4. Chandan Sherbet
We all know the cooling properties of chandan (sandalwood) and how drinking chandan can revitalise us during this hot season. The unique chandan ka sherbet is a fabulous summer drink. Just take a sip of this interesting summer delight to enjoy its refreshing and cooling taste.
How To Make: Rub the sandalwood piece with some water on a rolling board till you get two teaspoon of sandalwood paste. Then take half cup water in a small bowl, add some saffron in it and heat it until it dissolves completely. Transfer the saffron mixture to a larger bowl, add the sandalwood paste, lemon juice, sugar, cardamom powder, salt and mix it well. Refrigerate the drink for some time.
[wp_ad_camp_1]
5. Sol Kadi
Sol kadi is a special drink, which is prepared by mixing kokum syrup with coconut milk. The drink is known to have powerful antioxidant properties and acts as an amazing appetiser.
How To Make: Soak the kokum petals in two cups of hot water for one hour. This is done to extract the thick pulp from the petals. Add coconut puree, garlic and green chillies with a little water. Mix the kokum pulp, coconut milk together to get a creamy pink-coloured drink. You can add salt and fresh coriander as per your taste.