Bollywood's Karan Johar Got Trolled For His Statement About KGF!!
Hindi
Karan Johar
KGF
South
9 months ago
By Dhiwaharan
Renowned Bollywood filmmaker Karan Johar became a subject to severe online troll after making a statement on how critics would have reacted if a film like KGF gets made from the makers of Hindi film industry. KGF which conducted a rampage at the Box office and collected more than 1100 crores worldwide, covered all centre audience for its engaging screenplay, powerful performances and the technical aspects such as cinematography, editing etc.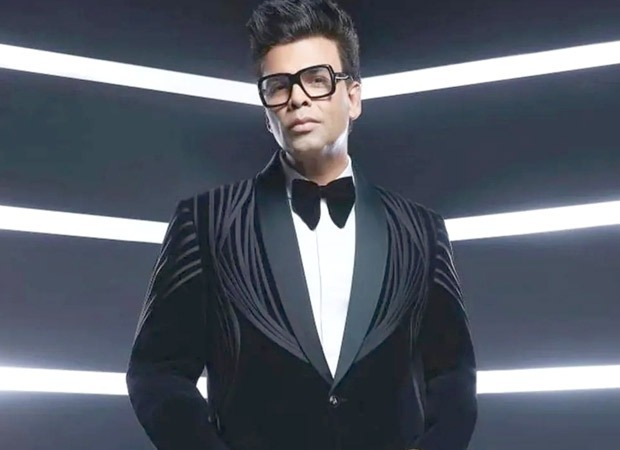 Now, on seeing Karan Johar making a statement on the film's reception, fans got offended and started questioning his ability in making a film like KGF which was directed by Prashanth Neel. In a recent interview, Karan Johar praised this year's highest grossing film KGF Chapter 2 but added a pinch of salt to it which became a subject to controversy.
KGF 2, sequel of the 2018 released KGF collected Rs. 1250 crores world wide in which Rs. 435 crore came from Hindi circuit alone. The film also got received well by the critics. While talking about the success of south films in Hindi region, Karan Johar questioned what would have happened if the makers of Hindi made it there.
"When I read the reviews of KGF, I'm like if we made this, we would be lynched. But here, everybody is like "Oh it was a celebration, a party and it was. I loved it. I love it with all my heart. But I feel, if we made this, then?" Karan said.
He further added that filmmakers of Hindi are got given same leeway that filmmakers from the South Industries often enjoy. "It's working both ways, I feel we are not given any kind of leeway and then we are trying to be somebody else. So, we are all over the place. We are living a dual existence and we have to stop" he added.
This statement didn't go well with online fans of KGF as Karan implied making a film like KGF is cakewalk for the makers of Hindi. "Karan Johar implying, "I can also make a KGF…." "And what are you making?" KJo : "Rocky Aur Rani Ki Prem Kahaani" 💯" a follower said whereas another ne wrote "**KGF Remake…coz y'all dumbass mind won't think somethin' like that in the first place…so please refrain yourself from thinking part, it may sprain your brain 🤯"
Check out some of the reactions below :
Karan Johar implying, "I can also make a KGF…."

"And what are you making?"

KJo : "Rocky Aur Rani Ki Prem Kahaani" 💯 pic.twitter.com/R14wbG5oFN

— veee (@sonder_being) June 18, 2022
**KGF Remake…coz y'all dumbass mind won't think somethin' like that in the first place…so please refrain yourself from thinking part, it may sprain your brain 🤯 tum sirf ver 2.0 hi bna skte ho @karanjohar https://t.co/kQT5HlrG3r

— Say No More (@Say_N0_More) June 18, 2022
Lol, don't even try to think about remake of KGF coz u can't. It's a cultural movie.
Critics is everywhere not only for bolly Or South.. Such a hypocrite asshole.. Finally masses r realisin' SOUTH films r worthy>>>
I know ur ass in on fire ryt now for brahmastra.. @karanjohar https://t.co/UP1kqV9KbA

— void. 🖤💎 (@Patience_Fucks) June 18, 2022
Karan Johar is the synonym of Bullshit. No Bollywood filmmaker has the guts to make a film like KGF with a limited budget and no way they'd make it nepotism free. https://t.co/k9hSqdupq5

— Pa1's✍️ (@Pa1LM10) June 18, 2022
If you had made this film. There would be arjun Kapoor as Rocky Bhai and Ananya pandey 😂 so obviously people would have hated it @karanjohar

— mahesh sharma (@MaheshS1327) June 18, 2022
Oh what else can we expect from Johar MemSaab !

1. South respects the religious and historical culture with all its heart be it of any religion while Bollywood demeans and misbehaves with it.

2. There is NO LONGER any storytelling left in Bollywood, while South excels in this.

— Rishab 🇮🇳 (@Rishab__18) June 18, 2022
Tell me one good movie like KGF, 777Charlie, RRR. Bollywood have produced in the history? Audience is now educated and they want good content rather than C'yapa…

— Sagar Bhosale (@iam_techie) June 18, 2022