One of the biggest blockbusters in Vishal's filmography is his 2005 film Sandakozhi, which gave his career a huge boost and also helped its director Linguswamy to leave a mark in the commercial league.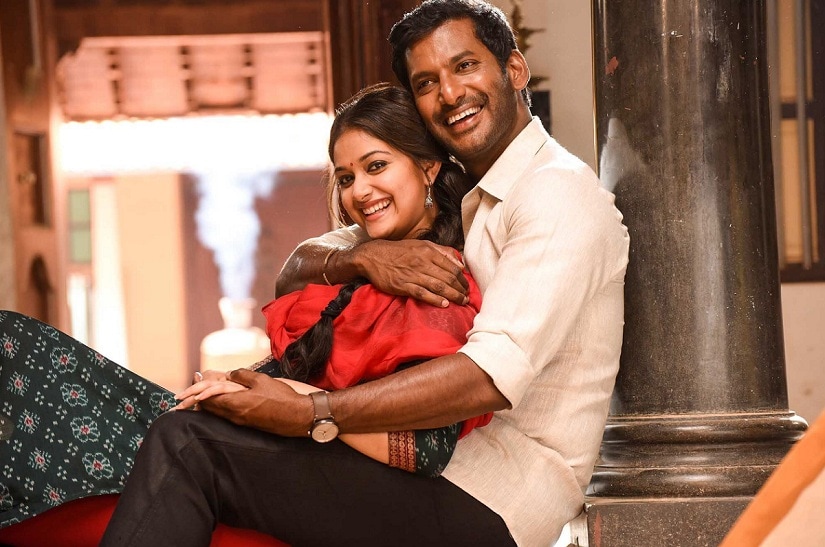 Sandakozhi 2 is an entertainer which follows the same template as any other Kollywood rural actioner but has some thrilling moments. Once the forte of Vijaykanth, such commercial films were given a makeover by Rajinikanth and Kamal Haasan in late 1980s and early 90s.
Till a few years back, these films released exclusively around festivals and always had a minimum turnout guarantee in Tamil Nadu's Tier 2 and 3 towns and villages. Similarly, the Lingusamy-directed film is a sequel to the super-hit Sandakozhi (2005) and falls in the rural entertainer genre. Sandakozhi 2 is also being promoted as Vishal's 25th film.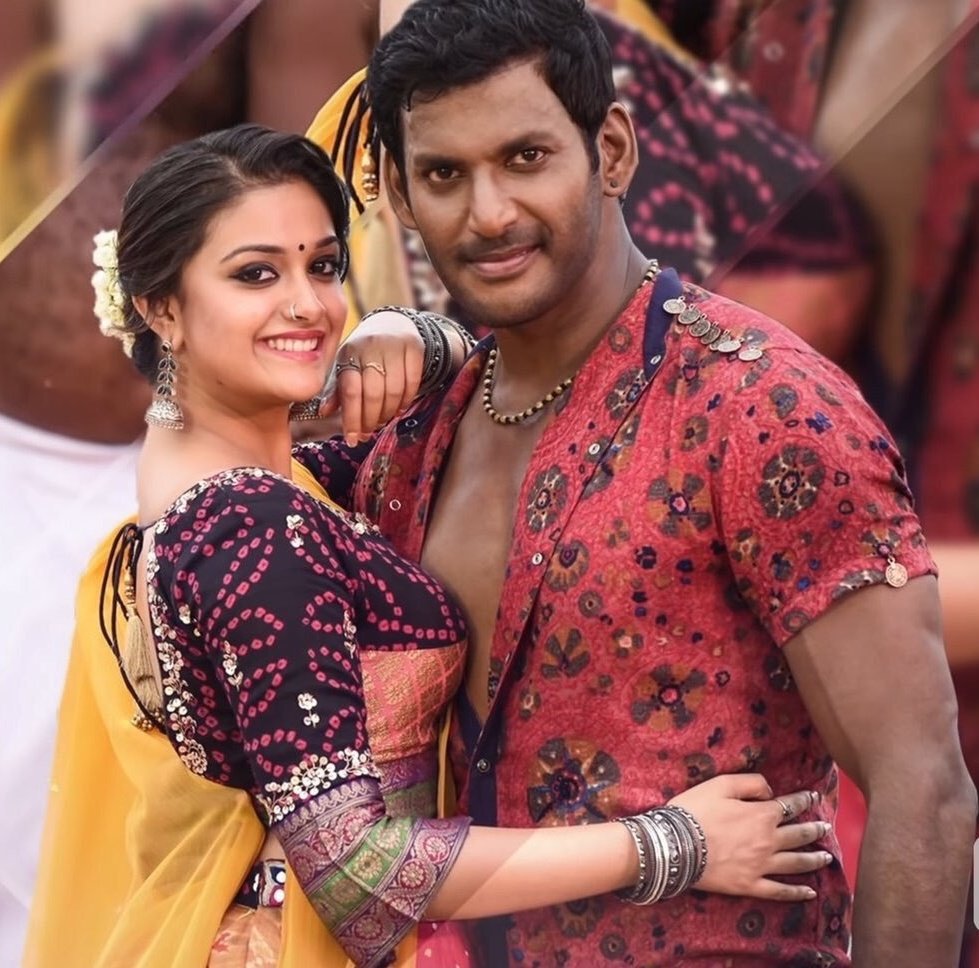 Lingusamy is a specialist in what the trade calls a 'family full meal' film. There is something for everybody in the film packed with sentiments, festivals and superstitions that come with its rural setting, a larger-than-life hero who comes as a saviour, loud and unbelievable action scenes, slapstick comedy, songs of the kuthu type, a terrific interval block and a showdown between the protagonist and the antagonist using an aruval (sickle) as a weapon. In between, you have a hero introduction scene and top angle shots of a fleet of SUVs (an upgrade from the humble TATA Sumo) kicking up dust on village roads to show the villain's power.
Meanwhile one of the prominent reviewers of the town Blue shirt Maaran trolled the film in his own way. He compared the second part with the first part and says that the film has not fulfilled the expectation. He starts his review with a long advertisement for Jeyachandran textiles.
He says that the Villain never disturbs the Hero's family in this part 2 but the other way around. He also delivers an example in his own way by saying that they cut off their feet to fit in the foot wear instead searching for a footwear to fit in their feet.
The goons in Villain group are useless that they often goes to kill the hero but not even pulls a grass in the whole movie. He also says that the movie is also easy to predict in many scenes to which he explains a scene in the movie.
Watch his review here :
What do you think on his review ?? Comment your view below !!