Blue Satta Replied To Parthiban's Rs. 3 Lakh Claim !!
Written by Dhiwaharan Published on Jul 23, 2022 | 09:02 AM IST | 56
Follow Us
Comments: 0
Director cum actor Parthiban, while reacting to a controversy on his fans humiliating movie critic Blue Satta Maaran over his review on "Iravin Nizhal", said that the one who burnt the effigy of Maaran is not his fan but a producer and leader of Nadigar sangam. Parthiban said that the producer burnt the effigy of Blue satta as he asked Rs. 3 lakh from him to review his movie and the movie reviewer, in his recent youtube video, asked the filmmaer to provide evidence.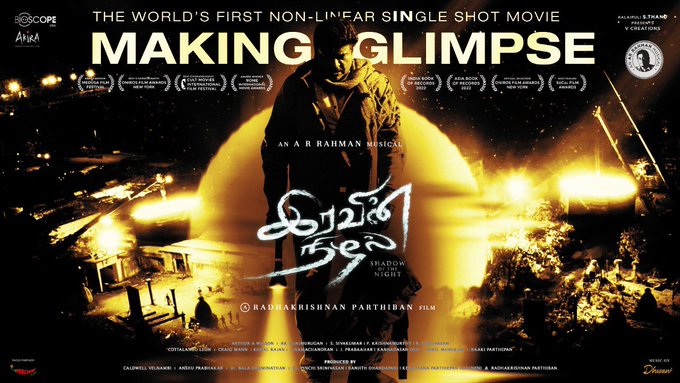 Director Parthiban released his "Iravin Nizhal" by promoting it as world's first non linear single shot film and Maaran refused it through his review and said Iranian film "Fish and Cat" which was released in the year 2012 was the first non linear single shot film in the world.
The filmmaker uploaded a series of tweets, insisting why and how he recognizes his film as world's first non linear single shot film. In the meantime, reports emerged saying that the effigy of the movie reviewer was burnt by the fans of Parthiban in Pudhucherry. Pictures of a number of public people slipper garlanding Blue satta's poster also surfaced in the internet.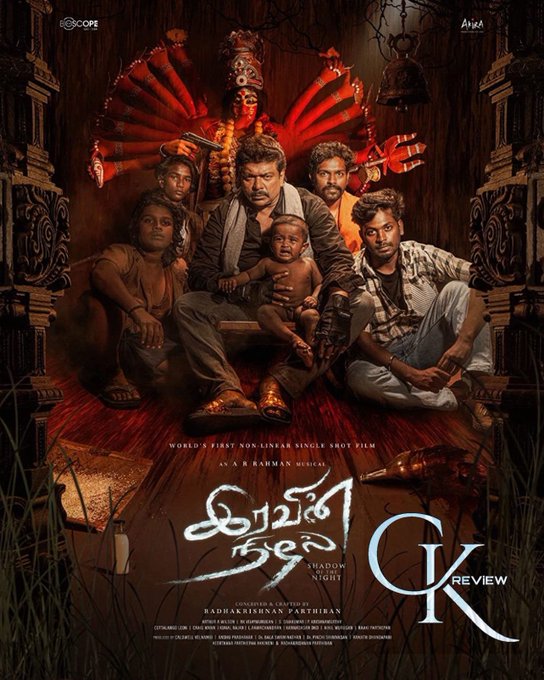 Sharing the pictures, Blue Satta condemned Parthiban, accusing him of staying mum while his fans were involved in violent act. Clarifying about the same, Parthiban released an audio saying that he never had ardent fans since very long time as he changed it into welfare association.
"After going to the mall in Puthucherry, I personally called the person who burnt the effigy of Blue Satta Maaran and condemned him. He is one of the leaders of Nadigar Sangam and is also a film producer. When he told me about his activity, I condemned him immediately as I'm always against this effigy burning" Director Parthiban said in the audio.
Parthiban claims that Iravin Nizhal is WORLD'S FIRST non linear singe shot film. But that is not true. It was Iranian film Fish & Cat 2013.

World's reputed film magazine agrees the same:

Fish & Cat experiments with nonlinear narrative – https://t.co/WoVtyvTAj3#IravinNizhal pic.twitter.com/tbiHdU2GTW

— Blue Sattai Maran (@tamiltalkies) July 16, 2022
"I didn't want to humiliate him by condemning him in front of public and did it personally. He said that Blue Satta Maaran asked Rs. 3 Lakh from him to review his movie and he happened to express his anger for that by burning his effigy. I said that it's his personal problem and himself couldn't have known that it would change the narrative " the director further said.
"Even in the video, he says that he got affected personally, you could see that and he never identifies himself as a fan of Parthiban" the director added. Watch the video below :
Now, answering to the same, Blue satta, in his review video of "Deja vu" film, said that he want evidence from Parthiban for his claim.  "I made an accusation about his film with an evidence but Parthiban is making a claim without a base. He should tell the name of the producer, the film he made, how he approached me and what I replied and what is the proof of it" Blue Satta said in his review video.
"He is making us scapegoat to portray himself as a good person. Parthiban, in his audio, said that he wouldn't ask the sorry to me but to my family. I don't want him to ask sorry to me or my family members but to the people of Tamil nadu as he cheated them saying that his film is worlds first non-linear single short film" Blue satta Maaran further said.
Watch the video below :
Source : Tamil Talkies